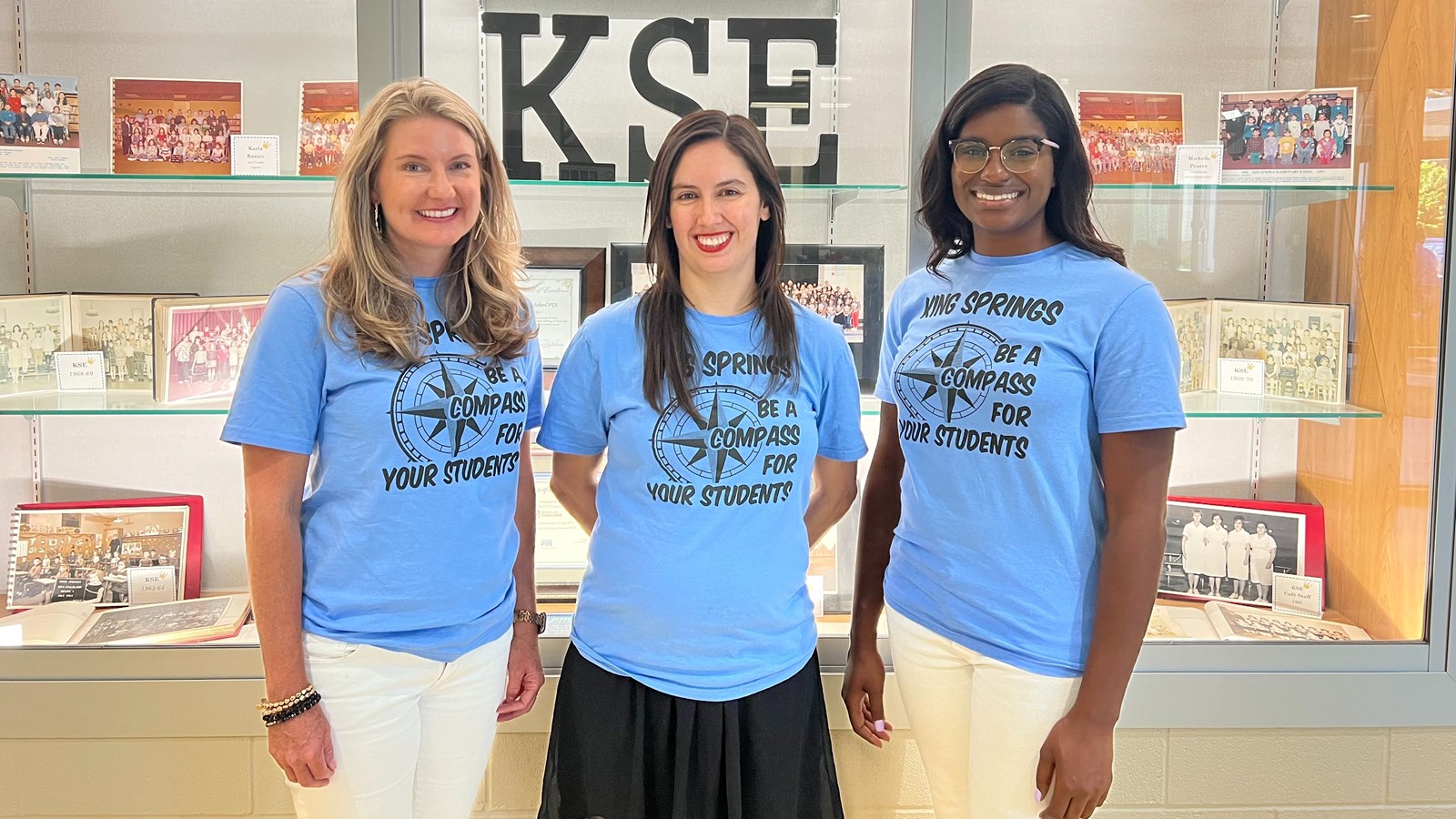 King Springs Elementary School Counseling Program
Set the bar high.
Measure up.
Reach Beyond
KSE Counseling Mission Statement: We will prepare our students to develop the skills necessary to be productive citizens in the 21st century. Counseling services will be proactive, comprehensive, and data-driven. The program will empower and motivate students to seek high achievement both inside and outside the classroom and beyond.
Counselors' Vision Statement: To develop the foundation for students to become productive, contributing members of an ever-changing global society. To develop learners who are not afraid to make mistakes in the pursuit of academic and personal growth. To inspire young hearts to seek a world that is filled with kindness and compassion.
. . . . .
How to contact a KSE Counselor:

Student Request
Parent/Guardian Request

email the grade level counselor to make an appointment

Teacher or Principal Request
Counselor invitation

What are the various ways that the Counselors can work with students?

Individual Counseling: A Counselor is available to talk with a student privately about specific concerns or problems.
Small Groups: Students who share common concerns meet with a Counselor on a weekly basis for 4-6 weeks.
Classroom Curriculum: A Counselor goes into the classroom and teaches a subject, such as, social-emotional learning, growth mindset, bullying, career exploration, etc.
. . . . .
Crisis Information: If you are experiencing a crisis outside of school hours, please use these hotlines for help. If in immediate danger call 911.
Who Can I Call:
The Georgia Division of Family & Children Services (DFCS) Report: 1-855-GACHILD
National Child Abuse Hotline: 1-800-4ACHILD
Helpline: 1-800-CHILDREN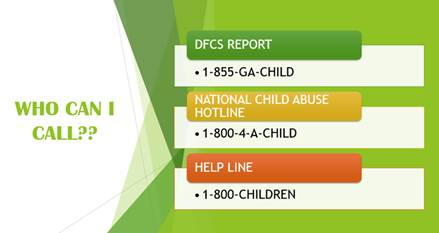 . . . . .
*Visit the CCSD Website for information regarding registration and/or enrollment. Email the KSE Registrar with additional questions regarding registration, enrollment, and/or withdrawing a student.