Forbes Ranks Cobb Schools Best Place to Work, 4 Years Running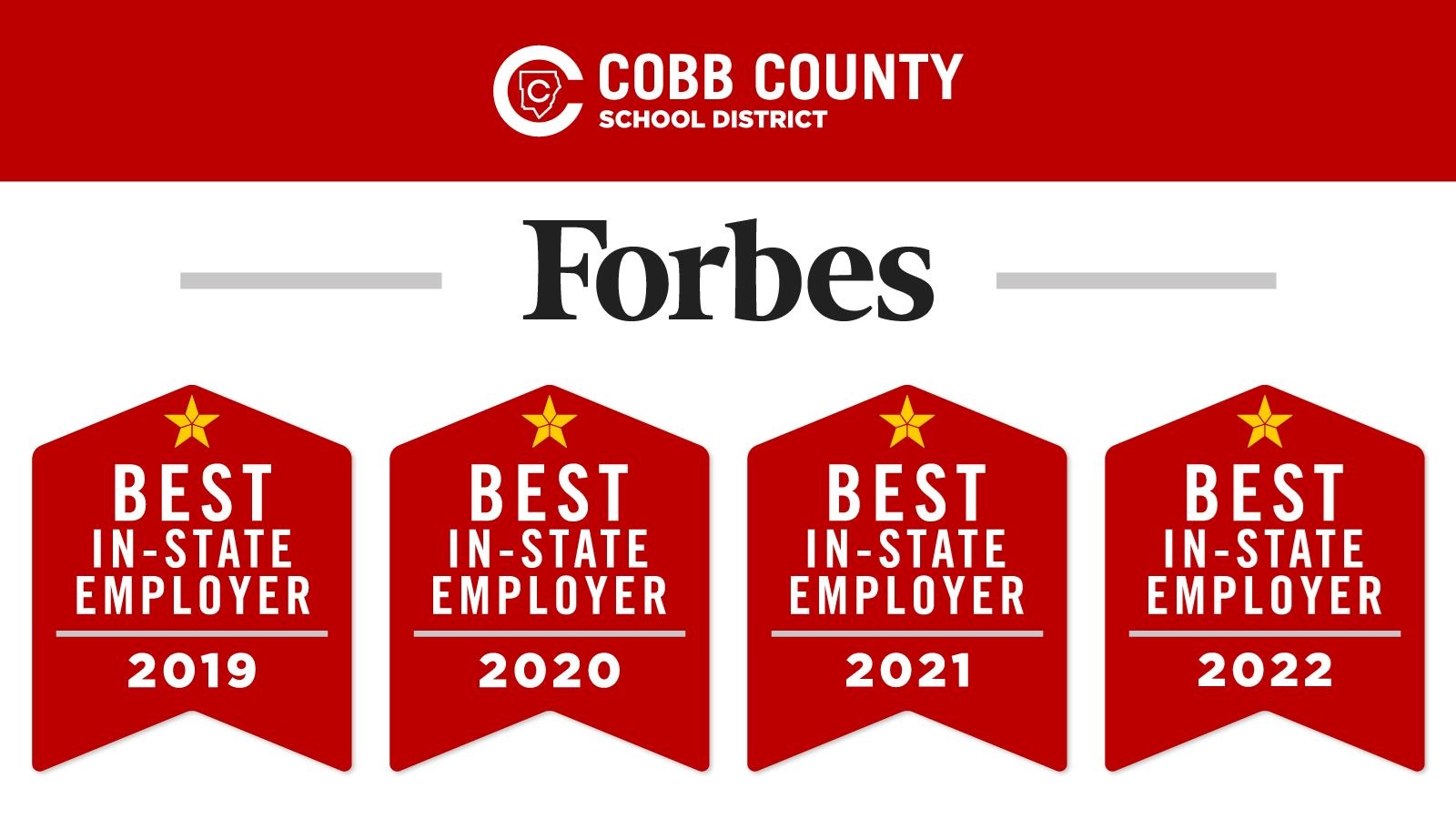 While school districts across the country face teacher shortages, Cobb Schools is 99% staffed at the local school level. According to Forbes, the District leads in hiring and retainment because, year after year, Cobb Schools ranks as one of the Best Employers in Georgia. This year marks the fourth straight year Cobb earned a spot on the list of top places to work.
"From our historic 8.5-13.10% pay raise to the recent additional pay increase for bus drivers, we support the Superintendent's decision to prioritize staff in the budget. Our staff know they are appreciated, and their contribution to student success is valued. That is what helps make Cobb the best place to teach, lead, and learn and why Forbes has ranked Cobb as a top employer for four straight years," praised Board Chair David Chastain.
As one of the top 100 employers in Georgia, Cobb Schools stands above Fortune 500 companies like Amazon, Chick-fil-A, and Cigna. The list of top-ranking employers only includes a handful of public school districts in Georgia.
Cobb Schools has ranked as one of Georgia's best employers since 2019, when Forbes launched the award in conjunction with Statista Inc., the world-leading statistics portal and industry ranking provider.
According to Forbes, America's Best-in-State Employers 2022 recognition shows the excellent leadership and success of Cobb Schools and serves as a clear symbol that Cobb stands among the state's top performers.
The recognition was based on a survey of 70,000 U.S. employees across 25 industry sectors and included direct recommendations from District employees as well as indirect recommendations from workers in the industry. The Forbes survey, which was conducted anonymously so participants could freely share their opinions, considered every aspect of an employee's experience, such as working conditions, salary, the potential for growth, and diversity. Of the thousands of companies eligible for this recognition, only a select few are awarded in each state!