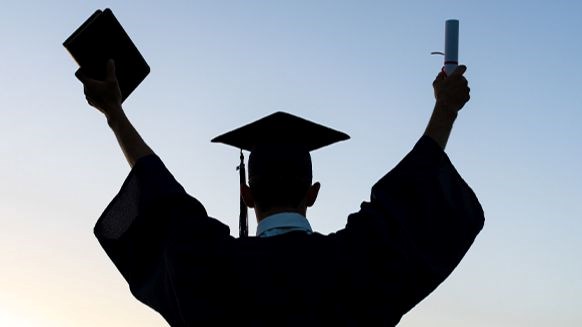 Senior apparel, announcements, and other items can be ordered using this link: https://atlgrad.com/shop/
The Cap and Gown option is on the bottom. The image on the website is all black, but our actual cap and gown is the one in the picture below.
All orders are due by Saturday, April 1, to avoid a $20 late charge.

Pick up graduation orders and caps and gowns at COLA: Friday, April 14, from 10 a.m. until 2 p.m. The address is 1765 The Exchange SE, Atlanta 30339.
Graduation ceremony, Monday, May 22: Our graduation ceremony will be held on Monday, May 22, at 3:30 pm at the Kennesaw State University Convocation Center.