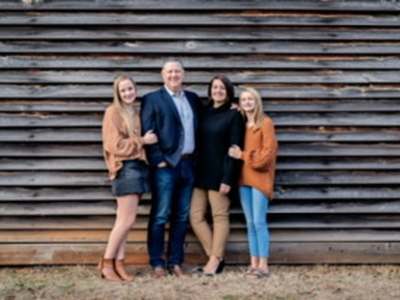 I am excited to begin year five as principal of East Side Elementary, the best school in the Cobb County School District! East Side is an excellent school with engaged, excited, and kind students; supportive and involved families; and dedicated, caring, and passionate teachers and staff. As a leader, I believe that it is the schools' job to not only educate our students, but to also ensure that each child feels loved, welcomed, and supported in our school building. As a staff, we strive to do just that on a daily basis. I am excited to continue to focus on the East Side mission, which is: Encourage- Engage- Empower.
During the 2019-2020 school year, we worked as a staff to re-evaluate our mission and to dig deep to figure out just WHO and WHAT East Side really is. This mission, designed by all staff members, is the driving force for the school year and beyond as we work to ensure that every student, staff, and family feels encouraged, engaged, and empowered each and every day.
On a personal level, my family and I are involved members of the East Cobb community. My husband, Mark and I have two daughters- Ainsley who is a senior at Walton High School and Addison who is a freshman at Pope High School. They keep us very busy with competitive swim team and other activities. I feel very fortunate to live and raise my children in this community, where I am blessed to work and serve. If you see us around and about in East Cobb, please take time to stop and say hello!
The future of East Side is bright! I am excited to see what we can do together as we work towards encouraging, engaging, and empowering every person every day!
East Side IS a school of excellence where ALL succeed!