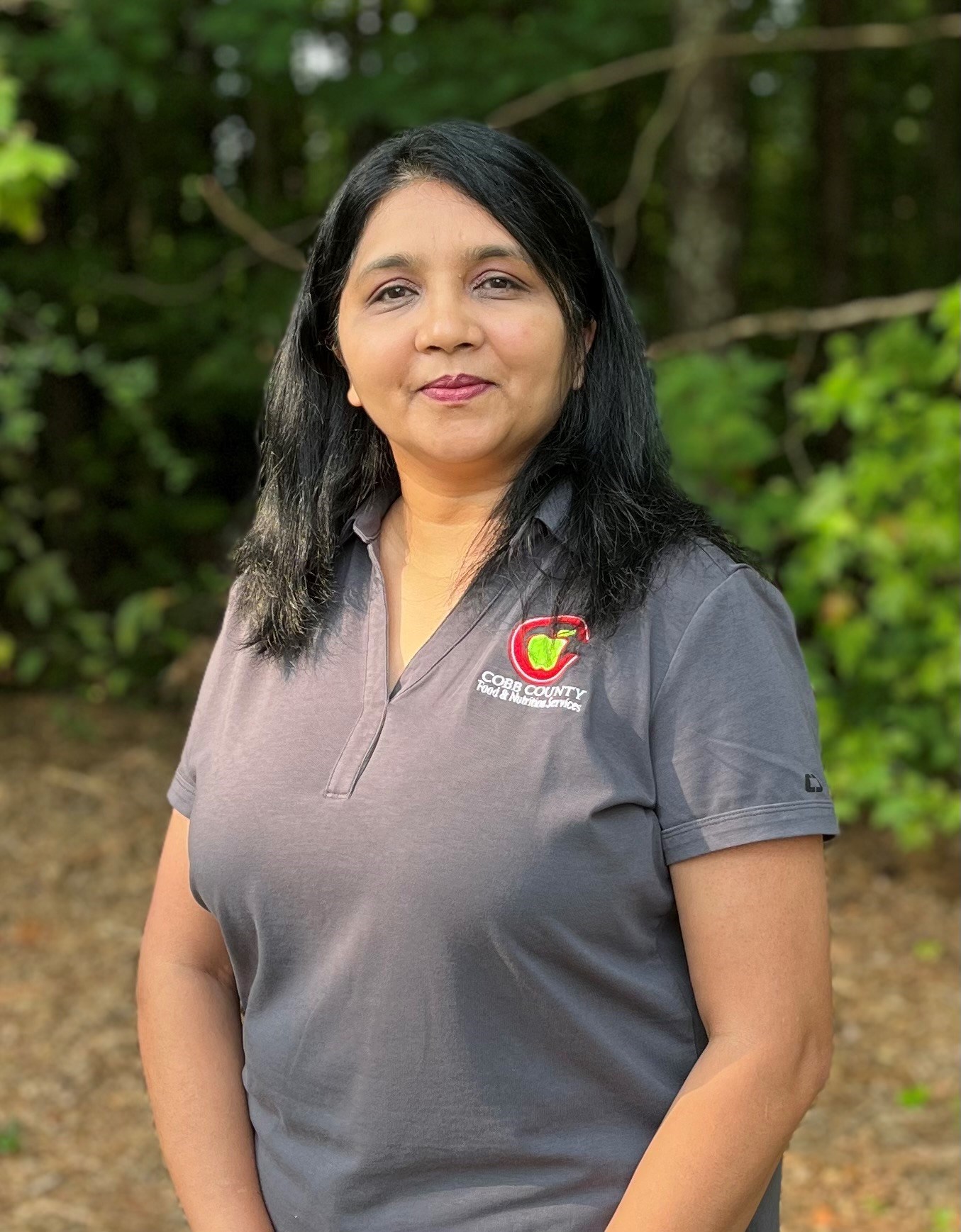 Siddhi Patel, BCom
Elementary Area 1 Coordinator
770-426-3490
Bio coming soon.


---

Thomas Magee, MBA
Elementary Area 2 Coordinator
770-426-3447
Thomas Magee has worked in food service his whole career, being in school nutrition since 2001. He has been a manager since 2008, in various central office positions since 2014, and most recently as a coordinator. Thomas has a Bachelor's degree in Restaurant and Hotel Management, as well as his Master of Business Administration. Thomas loves to serve others and working in school nutrition allows him to impact the lives of students, as well as fellow employees. In his free time, he enjoys reading and running, but what really brings Thomas joy is serving as a special needs buddy at his church.


---

Kelly Crossley, BA
Elementary Area 3 Coordinator
770-590-4533
Kelly Crossley has worked in food service since 2003. She previously worked as a Banquet Manager and the Food Service Director at two small school districts in Iowa. She has been with Cobb County Food & Nutrition Services since 2014. Kelly has received both an English Literature and Culinary Arts degree. Kelly is passionate about teaching children where their food comes from by educating in the school gardens and being involved in Farm to School. She believes that the more involved children become with the source of their fruits and vegetables, the more likely they are to eat healthier into adulthood.
---

Leo Riley, Ph.D.
Elementary Area 4 Coordinator
678-581-7454
Leo Riley has worked in food service since 1981. He has worked in school nutrition since 2007, with the Cobb County Food & Nutrition Services department since 2018. Leo has recently obtained a Ph.D. in Management. For Leo, fueling the bodies of our children is a rewarding task because in doing so it strengthens their ability to learn. In his spare time, Leo enjoys fishing, teaching Christian classes, and watching movies.
---
KK Jenkins, MS, RDN, LD
Area 5 Coordinator
770-590-4547
KK Jenkins has been working in food service and school systems since 2017. She has been with Cobb County Food & Nutrition Services since 2019. KK is a registered and licensed dietitian with a Master of Health Science and a Bachelor of Science in Nutrition and Dietetics. She is currently working on her School Nutrition Director Certificate. Working for Food & Nutrition Services combines her passion for nutrition and food service with a love of working as part of the educational community. KK is grateful to work alongside an incredible team to encourage life-long healthy habits in the school community and fuel student success. In KK's spare time, she enjoys spending time with friends and family, cooking, taking yoga classes, and being outdoors.


---
Alec Pienta, MS, RD, LD, SNS
High School West Coordinator
770-590-4547
Bio coming soon.


---
Ken Osborn, AAS Hotel/Restaurant Management
High School East Coordinator
770-420-4944
Ken Osborn has worked in food service his whole career, beginning with the Marriott Corporation in 1980, then Fame Food Management in 2000, and with Cobb County Food & Nutrition Services since 2010. Ken has an AAS Degree in Hotel and Restaurant Management. He loves working for Food and Nutrition Services because he gets to work with the most outstanding caring, dedicated people he has ever met. He enjoys ensuring all students have a tasty, healthy meal every day. This includes his own daughter who currently attends Pope High School. In Ken's free time he enjoys spending time with his family, hiking, cooking, sitting by the fire outside and going to Sci-fi/fantasy conferences.
---
Renee Sellars
Reviews & Training Coordinator
770-590-4534
Renee joined Food & Nutrition Services as a Food Service Assistant at North Cobb High School in 2001. After working for a year, Renee entered the Manager in Training Program and became the school café manager at Frey Elementary School from 2002-2008. Renee then opened and managed Allatoona High School Café from 2008-2015. She joined the Food & Nutrition Services Central Office team in June of 2015 as a Training Manager for Food & Nutrition Services. In 2017, she advanced to an Area Coordinator and is currently the Reviews and Training Coordinator.