Harrison student creates mental health program to support students with art kits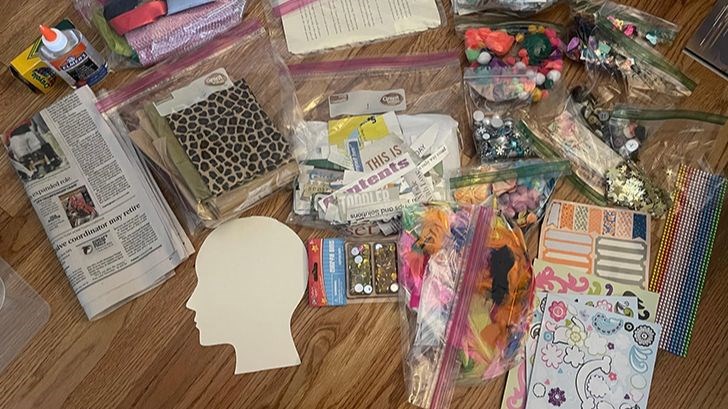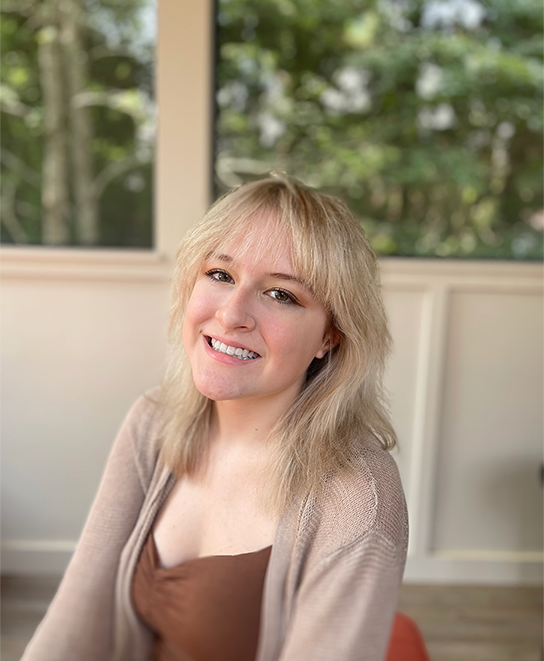 Harrison High School student Taryn Claassens recognized that schools and community groups needed a way to address students' mental health challenges in a sustainable and accessible way. So, Taryn set out to launch a program to help children and adolescents navigate anxiety and stress in a way that keeps them in school and provides them with a safe place to express themselves.
She founded Mind-Full during her junior year as an Ambassador Girl Scout for her Gold Award project. In addition to schools, Mind-Full supports charities and crisis centers with low-cost sustainable materials for expressive arts through recycling efforts to aid therapy programs and improve well-being. The program provides schools and charities with expressive art kits to support counseling for school-age students.
The mission of the Mind-Full program is to provide tools to assist kids who feel lonely, stressed, depressed, or anxious with a safe space for expression through education and sustainable resources.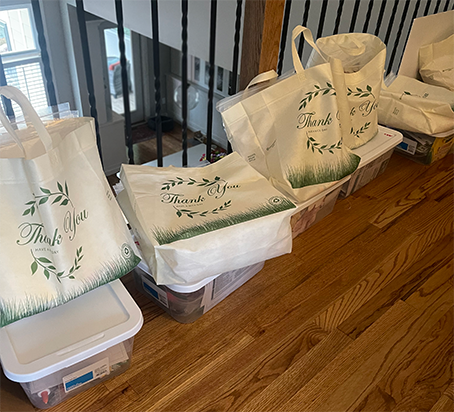 The name "Mind-Full" came from the realization that when we are stressed, we are not able to be as present or "mindful" of the things that are happening around us because our minds are "full." This stress, in turn, impacts learning and causes students to shut down or act out. According to the Harrison student, learning to articulate our thoughts and emotions is an essential part of managing stress and anxiety. Mind-Full aims to provide resources and support so that students can learn how to communicate their feelings and manage their stressors in a way that works for them. Mind-Full will focus on several forms of stress management and expressive arts, including music, arts, journaling, and movement.
Although Taryn planned the project over the course of a year, the program did not start taking shape until the spring semester, with the majority of the action happening between March and May.
"It was a whirlwind for such a large program, and I am proud of what we accomplished in such a short window of time. I had over 31 volunteers and had such incredible support from our community," Taryn revealed.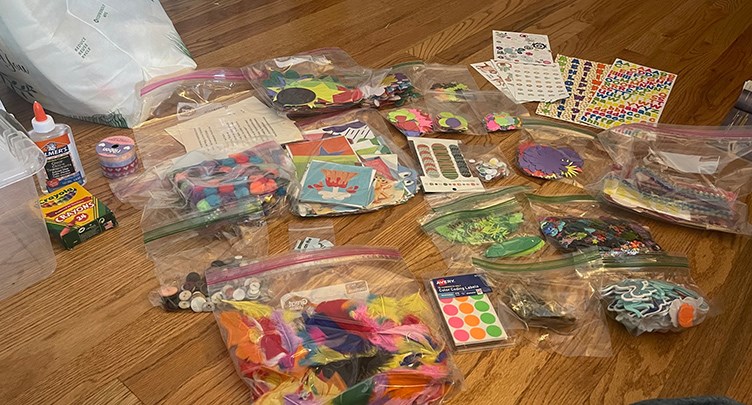 The Harrison student credits community service clubs like the National Honor Society, National Beta Club, Students of Strength, and the STEM program for supporting the mental health program. However, her fellow students were not the only ones backing Taryn's vision.
"It would not have been possible for me to accomplish this in the time we had if it wasn't for my primary project advisor, Ajaye Schmit, Ms. Poole, and countless other teachers' approvals," praised Taryn as she expressed gratitude for the full support of Harrison's counseling department and administration.
Taryn did not only find support for her program inside Harrison High School. Four art therapists, a music therapist, and Dr. Angela Hunt from Durham Middle School also advised Taryn along her journey to create the program.
"The support I received from everyone was incredible," Taryn declared.
Volunteers from the clubs earned service hours by participating in three workshops in which they learned about the program. They helped create over 164 kits containing 13 material boxes for local schools and a nonprofit organization. Through Neighborhood and email pleas, Taryn was able to collect 200 pounds of donated and recycled materials to curate material boxes and kits quickly. Crafters, businesses in the community, and teachers at Due West United Methodist Church, Durham Middle School, and Harrison High School all donated material.
"It was a community effort, and I have such gratitude for the support," the Harrison student said.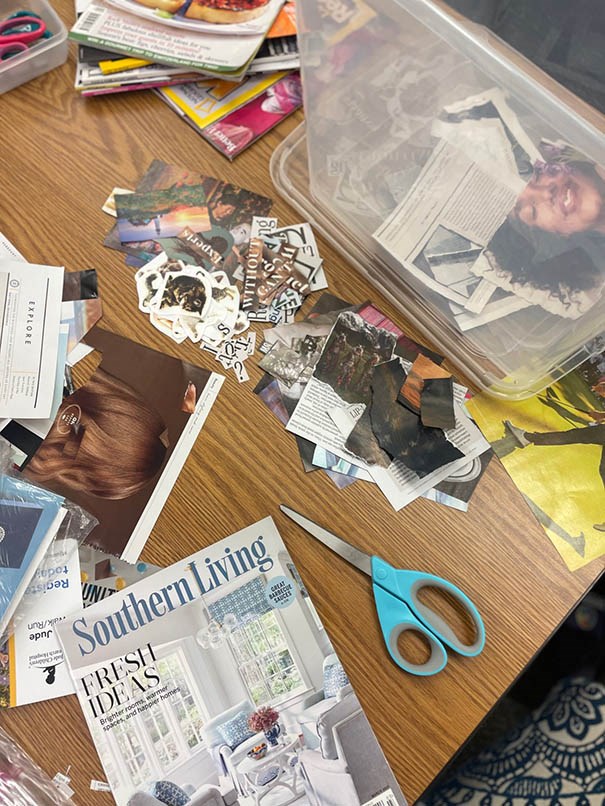 Although Taryn praises the accomplishment in a short timeframe, she believes it will be more attainable with tasks planned over a year with time and incentives in place.
"This is what we plan to do as a program with the sustainability plan. We also want to see more high schools and middle schools join our cause," Taryn explained. "If we could accomplish what we did in under three months, imagine what we can do with a full year!"
Taryn strongly believes that students in middle school and high school can serve as ambassadors of their schools and communities and provide their own Mind-Full kits. This program and school-student-led Sources of Strength teach students empathy, leading to a more supportive school environment. With a passion to see the program grow, she has created a plan and conducts workshops to train other students to lead curation teams.
"It says a lot when a school shows dedication to its student body's mental and emotional well-being. We live in a world now where students have a lot of pressure and awareness that can add to their stress loads. It's essential to find a balance in where they spend a lot of their time socially and as learners so they can succeed," Taryn added.
Having earned her Gold award with distinction, Claassens has dedicated herself to raising awareness to continue the program. The program's website is moving to a domain and hosted site this semester. Taryn is also seeking a partner organization to help Mind-Full become a nonprofit organization so that it can grow and spread awareness.
"As a senior now, I want to see this program thrive and know I left it better than its beginning when I can no longer drive it fully," Taryn explained. "I want students to continue to own this initiative through participation and feedback so that the techniques resonate with them. It is the main reason for wanting students to participate in their material curation."