Message from Our Principal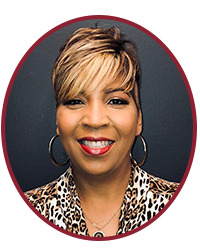 It gives me great honor to serve you! Being a part of the Hawk family means more to me than you will ever know. I plan to model and expect excellence as your leader. Understanding the concept of what it means to be a part of a TEAM is my desire for all stakeholders. We are all in this together and want success for all of our students. I truly believe that all students can learn and be successful. The support from parents and the community is paramount for student success, and I appreciate all that you do to enhance Hillgrove's mission: Soaring toward deliberate success in academics, athletics, and the arts.
The safety, academic, gifts and talents, and social goals of our students are all very important to me. The way we treat others is key for Hillgrove's success. Being deliberately kind has positive impact, and I am an advocate for this response as much as possible. Consistent communication from students and parents, administration, and faculty and staff members plays an integral role in the plight toward success. Not only "what" we communicate but "how" we communicate as well. I believe we should support students as they step outside of their comfort zones to grow and develop in their studies, encouraging and challenging them in the learning process.
I am committed to the Hillgrove family, and I am here to serve!
Angela Stewart
Principal