Cobb Musicians March Into Annual Band Exhibition Once Again!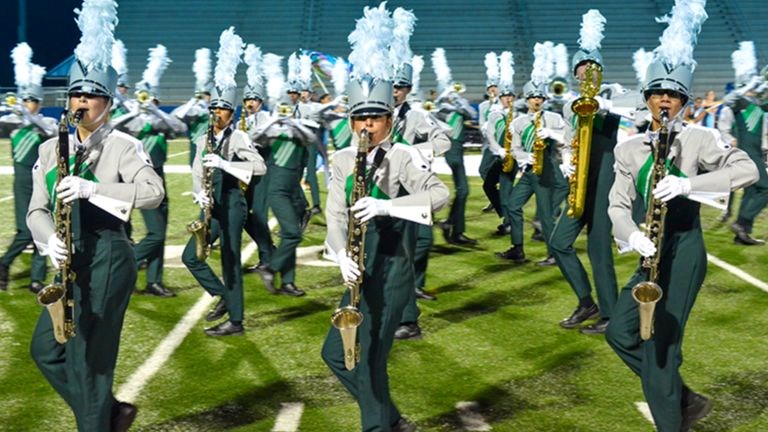 Young musicians from across Cobb County will put their collective talents on display at the annual Cobb-Marietta Marching Band Exhibition on the evenings of October 10 and October 17.
Featuring performances from each high school in the Cobb County School District, as well as Marietta City Schools, the exhibition takes place at McEachern High School's Walter Cantrell Stadium and begins at 7 p.m. each night. The University of South Carolina Marching Band will present a special guest performance on October 10, followed by the University of Georgia "Redcoat" Band on October 17.
Beginning in 1972, the Cobb-Marietta Marching Band Exhibition has become a local tradition, allowing band students and the community to see and hear performances from across the area.
Admission is $7 for adults and $5 for students. Tickets are available to purchase in advance here. Tickets will also be available at the gate.
Schools Performing on Monday, October 10:
Marietta High School
Osborne

High School

McEachern

High School

South Cobb

High School

Kell

High School

Harrison

High School

Kennesaw Mountain

High School

Walton

High School

Allatoona

High School

University of South Carolina
Schools Performing on Monday, October 17
Campbell

High School

Sprayberry

High School

Wheeler

High School

Lassiter

High School

Pope

High School

Pebblebrook

High School

North Cobb

High School

Hillgrove

High School

University of Georgia
If you have questions, please contact Tara Norris, Cobb Schools Performing Arts Assistant, or Chris Ferrell, Cobb Schools Supervisor of Instrumental Music, at (770) 426-3404