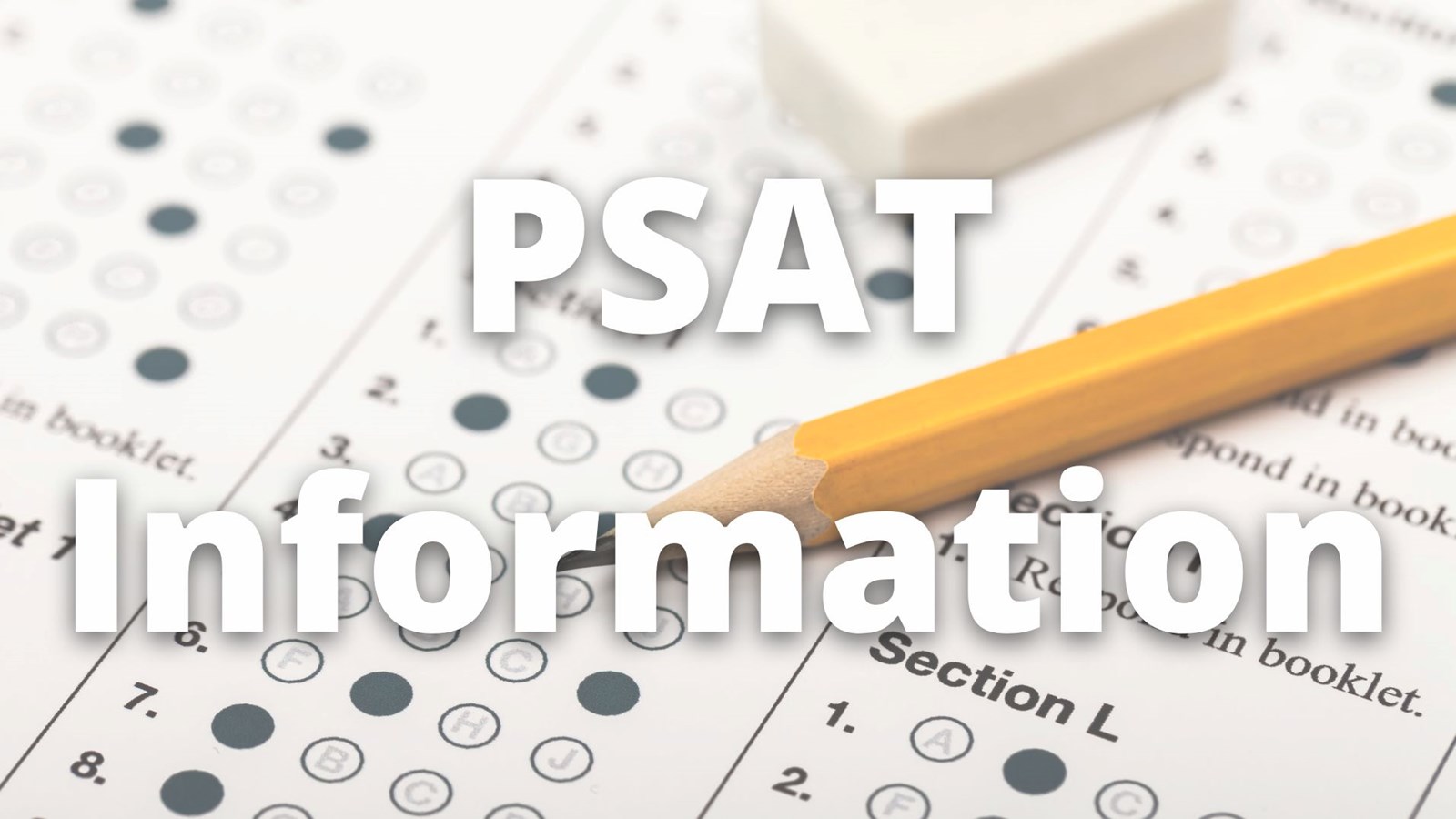 OCTOBER 12, 2022, PSAT ADMINISTRATION INFORMATION FOR 9TH, 10TH AND 11TH GRADE STUDENTS TAKING THE PSAT
On October 12th, the PSAT will be administered to all first-time 10th grade students and to 9th and 11th grade students who paid the test fee. Note: The State of Georgia pays for all first-time 10th grade students to take the PSAT.
To receive information about test preparation, including PSAT practice tests, and prohibited items in the testing room, please review this document. PSAT testing information is also available on the Pope Counseling website. On Thursday, October 6th, students will receive their testing room locations and they will complete the required pre-bubbling for the test administration during Advisement. It is very important for all PSAT participants to attend Advisement to obtain PSAT test information.
On October 12th, Pope High School will follow the revised bell schedule posted below. It is important for students to arrive on time to ensure their completion of the PSAT. After the test begins, students cannot enter the testing room.
We strongly encourage students to access the PSAT information available on the Pope High School and Pope Counseling websites before Wednesday, October 12th.
OCTOBER 12, 2022, PSAT ADMINISTRATION INFORMATION FOR 9THAND 11TH GRADE STUDENTS NOT TAKING THE PSAT
Students not participating in the PSAT administration will participate in an alternative activity during the PSAT test administration time. IMPORTANT: NO direct instruction will occur during the PSAT administration. Freshman and junior students who did not pay the PSAT testing fee will report to designated locations during the PSAT administration to participate in a planned activity. Freshman will report to the cafeteria. Juniors will report to the Greyhound Theater (main building). The activity will last the duration of the test administration. Doors at each location will be labeled identifying the door for entry and for student check-in for the activity.
Due to the large number of students in grades 9-11 taking the PSAT, a revised bell schedule will be followed. The revised bell schedule is posted below. No 7th period classes will meet on October 12th.
Please note - during the testing period, no direct instruction will occur. Due to the personnel needs on October 12th, the PPO office cannot accommodate requests for check-out after students arrive on campus during the PSAT administration time.
October 12th Bell Schedule for All Students
8:20-12:20
PSAT (students 9th-11th grade who paid & all 10th graders)
Activity for non-testing 9th & 11th grade students
12:20-12:46
3rd Period
12:45-12:51
Class Change
12:51-1:14
4th Period
1:14-1:19
Class Change
1:19-1:42
5th Period
1:42-1:47
Class Change
1:47-2:10
6th Period
2:10-3:30
X-Block
*No 1st, 2nd, or 7th period classes will meet on October 12th. Grab and go lunches will be provided.
Note: A separate senior activity is planned to run concurrently with the PSAT administration. Separate information will be communicated to senior students.