Advanced Placement Program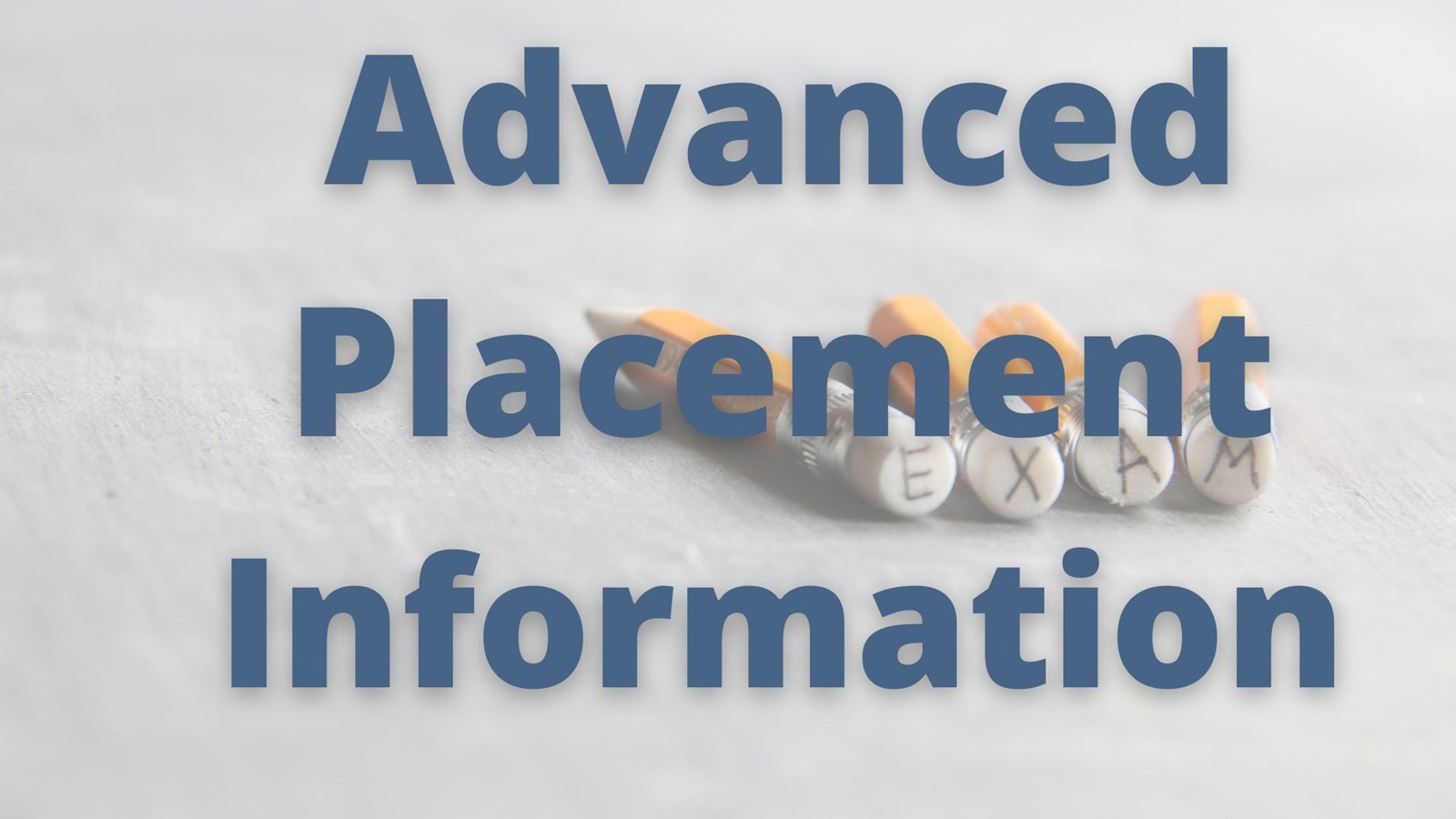 Late registration for yearlong and fall semester only classes is open until Wednesday, March 8. Click HERE for more information.
---
Registration for spring semester courses
2022-2023 AP Exam registration and payment for Spring semester courses (Macroeconomics and United States Government and Politics) will open Monday, January 9, 2023, at 4:00 PM and will close on Wednesday, March 8, 2023, at 3:45 PM. Note: Adds, drops or late registrations for yearlong courses will incur a non-refundable $40 fee. Adds, drops or late registrations for Spring semester courses after the March 8 deadline will incur a non-refundable $40 fee.
For the 2022-2023 AP Exams, AP students taking exams at Pope High School will register and pay online completing the required two steps identified below: *Students should use the same exact name in both College Board and Total Registration.
1. Students will FIRST REGISTER on the AP College Board site at https://www.collegeboard.org OR using AP Classroom. AP Teachers have given registration instructions and Join Codes in class.
2. Students will THEN PAY for exam(s) on www.TotalRegistration.net/AP/111998. Please be sure to have a credit card or debit card available before beginning the payment process as payments may not be made directly to Pope High School. To complete registration, students must CAREFULLY answer all required questions. We know parents may wish to register/pay for exams, but we strongly recommend both parents and students are present while registering and paying to ensure the correct exams are ordered.
Even if you do not plan to take the AP exam, you need to complete step 1 to access the College Board's AP resources. Mrs. White will change your exam status to not taking the exam.
Alan C. Pope High School wants every student to be able to take their AP exams so students requiring financial assistance should contact their counselor.
Students with an IEP or 504 must apply for accommodations through College Board by Wednesday, January 18, 2023.
AP Exam costs for 2022-2023 are as follows:
There is a one-time, non-refundable $15 administration fee to register
The cost of each AP exam is $97.00, per College Board
Late Order fee is $40.00 per exam in addition to base exam fee, per College Board
Unused/canceled Exam Fee is $40.00 per exam, per College Board
Late Testing Fee is $40.00 per exam in addition to base exam fee, per College Board
AP Exam Cancelation:

second semester course exams canceled by March 14 are eligible for a full refund, except the $15 administration fee
second semester course exams canceled after March 14 are eligible for a partial refund, $57 per canceled exam
Late Exam Administration and Fees:
The College Board has identified very specific criteria for approved late exam administration. Please note: Pope High School must act in accordance with the given criteria, and it is not a local school decision to approve a late exam for students. If a student must miss an AP exam, supporting documentation is required. Students who meet the criteria for a late AP exam administration may incur additional fees associated with the late exam administration.
Important dates for the registration process:
Mon, Jan 9, 2023 at 4:00 PM - Registration Begins
Wed, Mar 8, 2023 at 3:45 PM - Registrations and payments after this date will incur a $40 late fee per exam.
Wed, Mar 8, 2023 at 3:45 PM - Registration Ends
Tues, Mar 14, 2023 - Last day to cancel a spring semester exam and receive a full refund.
Weds, Mar 15, 2023 - Registrations not paid for will be cancelled and exams will not be ordered.
The following AP courses are offered at Pope High School this year and are the only AP Exams to be administered.
| | | | |
| --- | --- | --- | --- |
| United States Government & Politics | Chemistry | Environmental Science | Psychology |
| English Literature & Composition | Computer Science A | Human Geography | Macroeconomics |
| Seminar | Statistics | United States History | Art History |
| Microeconomics | Calculus AB | Calculus BC | Computer Science Principles |
| English Language & Composition | Physics C: Mechanics | Spanish Language & Culture | Biology |
| World History Modern | Physics 1: Algebra-based | | |
Please contact Mrs. Stephanie White, AP Coordinator, concerning registration and payment questions at Stephanie.White2@cobbk12.org.