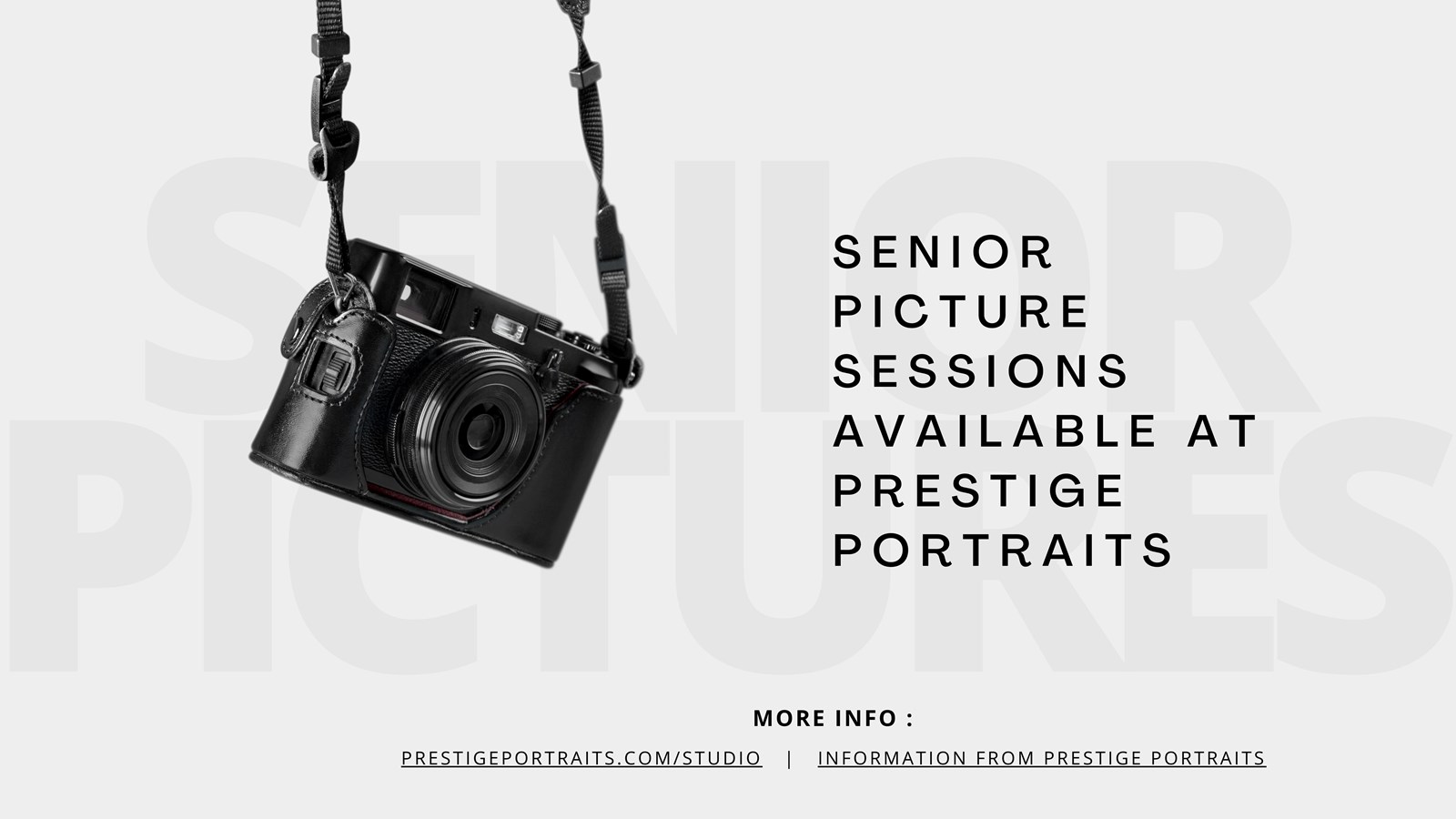 SENIOR PORTRAITS
Summer Sessions Available at Prestige Portraits
For summer appointments at Prestige's Marietta studio, appointments are only made online. In the next few weeks, students will receive postcards in the mail with personalized links to make appointments at prestigeportraits.com/studio, but parents or guardians can review this information from Prestige Portraits to set up accounts and reserve an appointment for their students.
For the yearbook, seniors must get their formal portrait (in a drape or tux) from Prestige Portraits by Lifetouch. Formal senior portraits are not accepted from other photographers. Prestige does offer an affordable yearbook-only package that includes just the drape/tux and cap-and-gown portraits. Seniors who do not get photographed before the deadline in late October will not appear in the senior portraits in the yearbook.
Photographers will also be on the Pope campus in the fall for formal portraits only. Sitting fee is $30 for proofs and to select a pose for the yearbook (checks made payable to Lifetouch).
Studio Location: Prestige Portraits Marietta Studio - 200 Cobb Pkwy N #103, Marietta, GA 30062
What to bring to the portrait appointment: For the drape picture, please bring a strapless tank top; for the tux picture, please bring a plain white T-shirt. You will also take portraits in Pope's graduation gown. For casual portraits at the Marietta studio, you might bring casual outfits or props of your choice; more information is provided on the Prestige website about backgrounds. A sitting fee is required before or on the day of the photography.