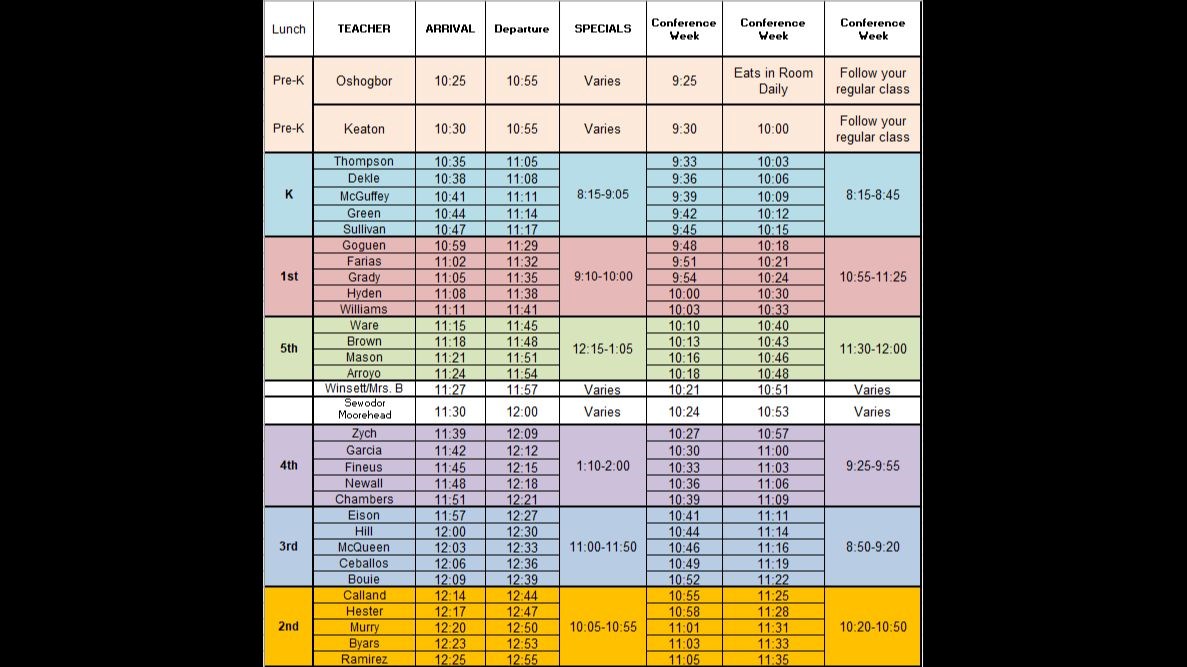 Arrival
Students may enter the building at 7:15 am. Any students arriving at or after 7:50 am, must be signed in at the office by a parent or guardian.
---
Dismissal
If you need to check out your child, you must check them out by 1:45 pm.
Bus transportation information can be found at Cobb County Transportation.
Lunch Schedule is attached under "Resources" below.