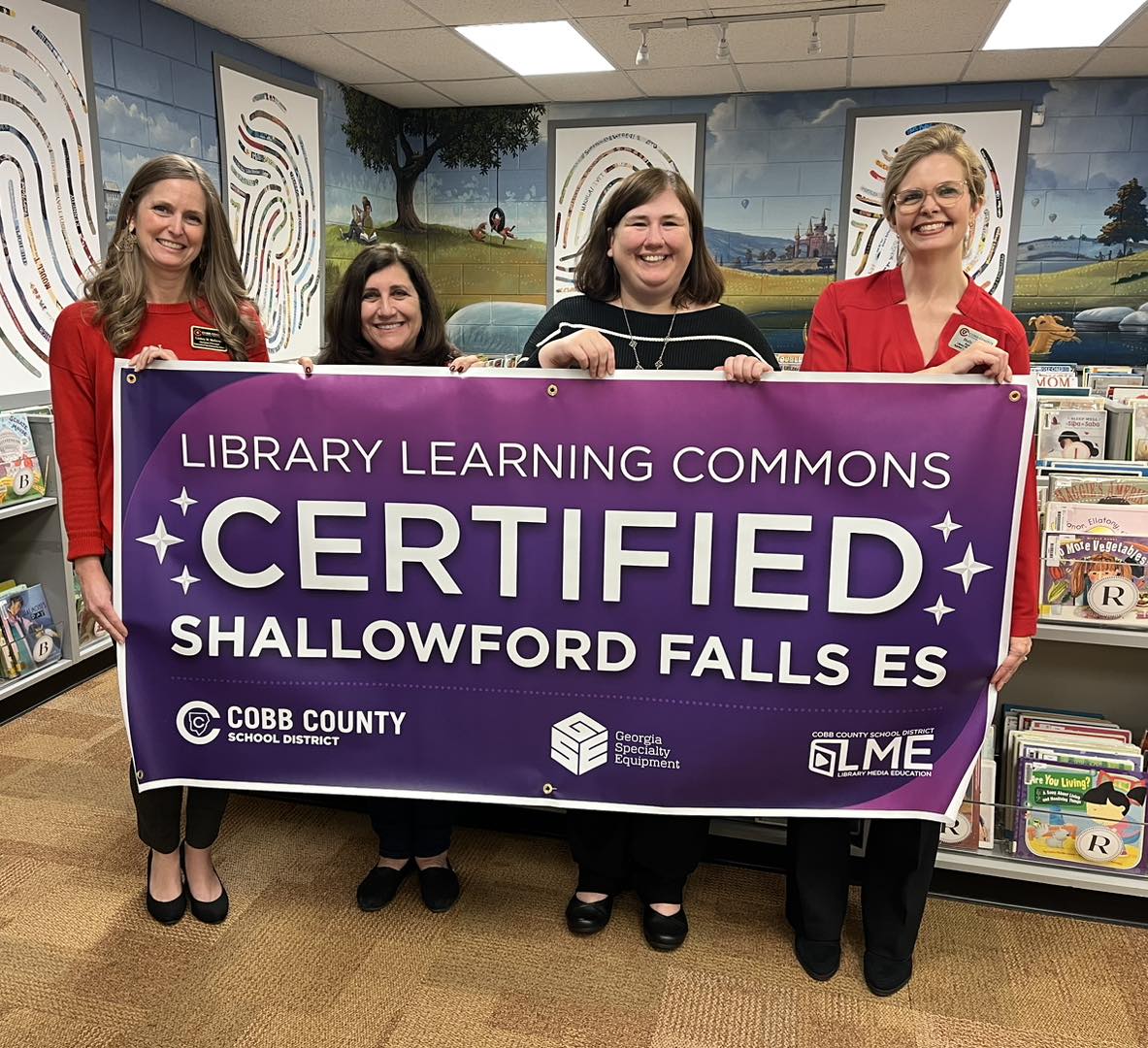 Mission
Within a welcoming, inclusive, and engaging physical and virtual environment, the Shallowford Falls Library Learning Commons promotes traditional, information, and digital literacy skills to encourage critical thinking and lifelong learning.
Vision
Through personal service, virtual options, expansive offerings, and flexible, engaging spaces, the Shallowford Falls Library Learning Commons provides resources and experiences to inspire all learners to create, explore, research, cooperate, respect, serve, and read.
ELECTRONIC RESOURCES
Cobb Digital Library
If you are unable to access Cobb Digital Library through your CTLS, go to cobb.mackinvia.com.
Select Shallowford Falls Elementary as your location. Enter your Office365 user name (first.last@students.cobbk12.org) and your student number for the password.
Beanstack
Log your reading minutes using Beanstack. Count minutes that you read outside of the school day (7:50-2:15). Students in Kindergarten-2nd grade can count minutes when someone is reading to them. Students in 3rd-5th grade count independent reading only.
Go to cobbshallowfordfalls.beanstack.org
Select Log in. Use your student number and 4-digit birthday.
CTLS updates
The Library Learning Commons updates CTLS weekly. Use CTLS to get to Cobb Digital Library, Beanstack, Destiny (our library's catalog), and Sora ebooks.
Sora ebooks
There are many ways to read fantastic eBooks! You can always access eBooks through CTLS through the Library class home page.
If you want to read eBooks or listen to audiobooks on Sora, you can follow the instructions here:
Go to https://soraapp.com/library/cobbcountyga
Click Log in using Cobb County School District.
Click Log in with Active Directory
Then, put in your Office 365 username and student number password.
The first time you access Sora, you'll need to add the Cobb County Public Library.
Click Cobb County School District (top middle of page), add new library, add Cobb County Public Library.
The first time you try to borrow a book from the Cobb County Public Library, you'll need to put in your student number as card number and your 4-digit birthdate for the password (mmdd, example February 25 would be 0225; December 23 would be 1223).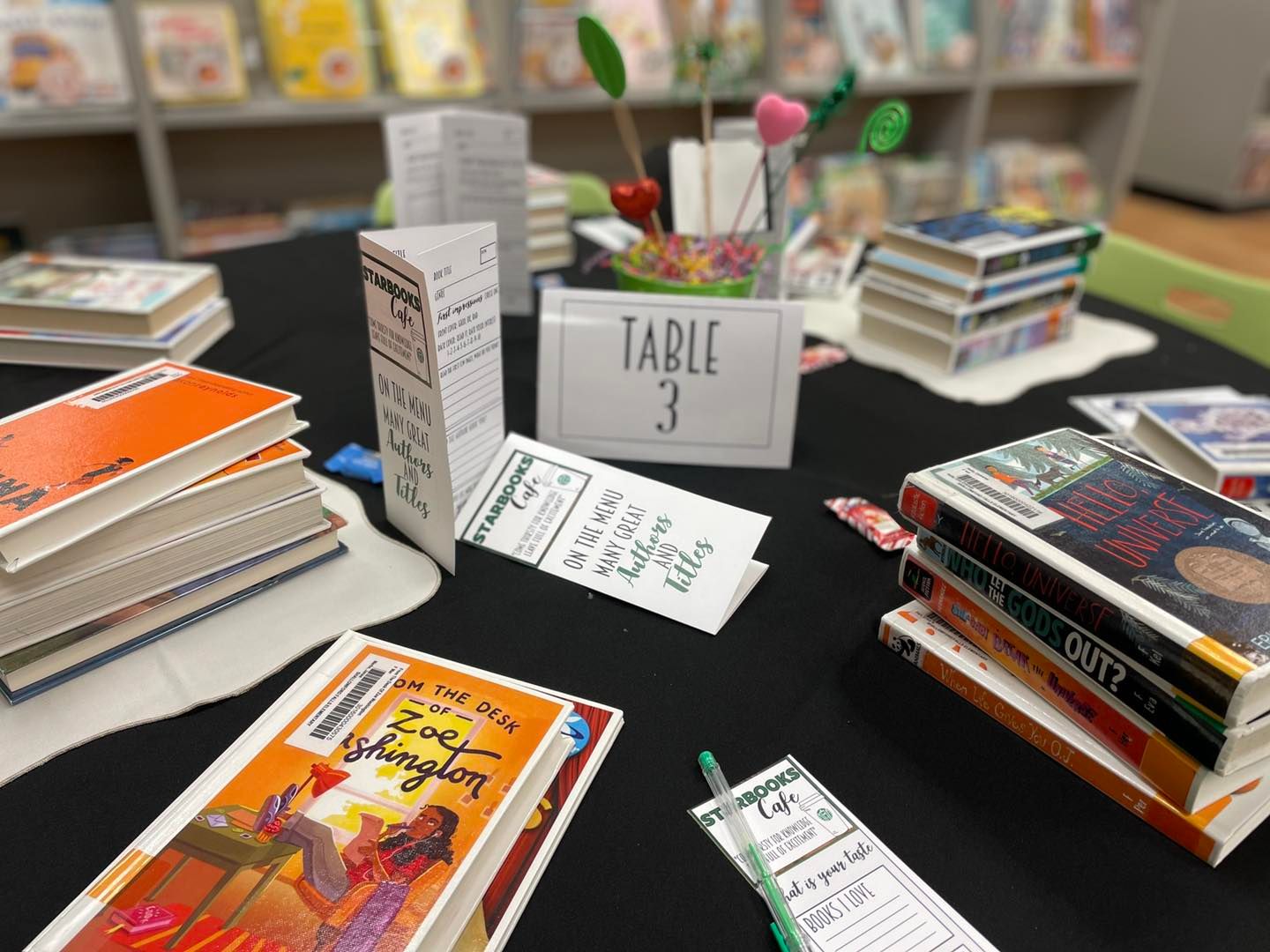 Policies
Kindergarten students may check out one book at a time; all other students may check out two books at a time.
Students should use a shelf marker when selecting books from the shelves.
Checkout is for two weeks; students may renew books for another two weeks.
Students are responsible for the books they check out. If a book is lost or damaged beyond repair, the student will be charged the cost of the book. Unfortunately, we are unable to accept store-bought books as a replacement.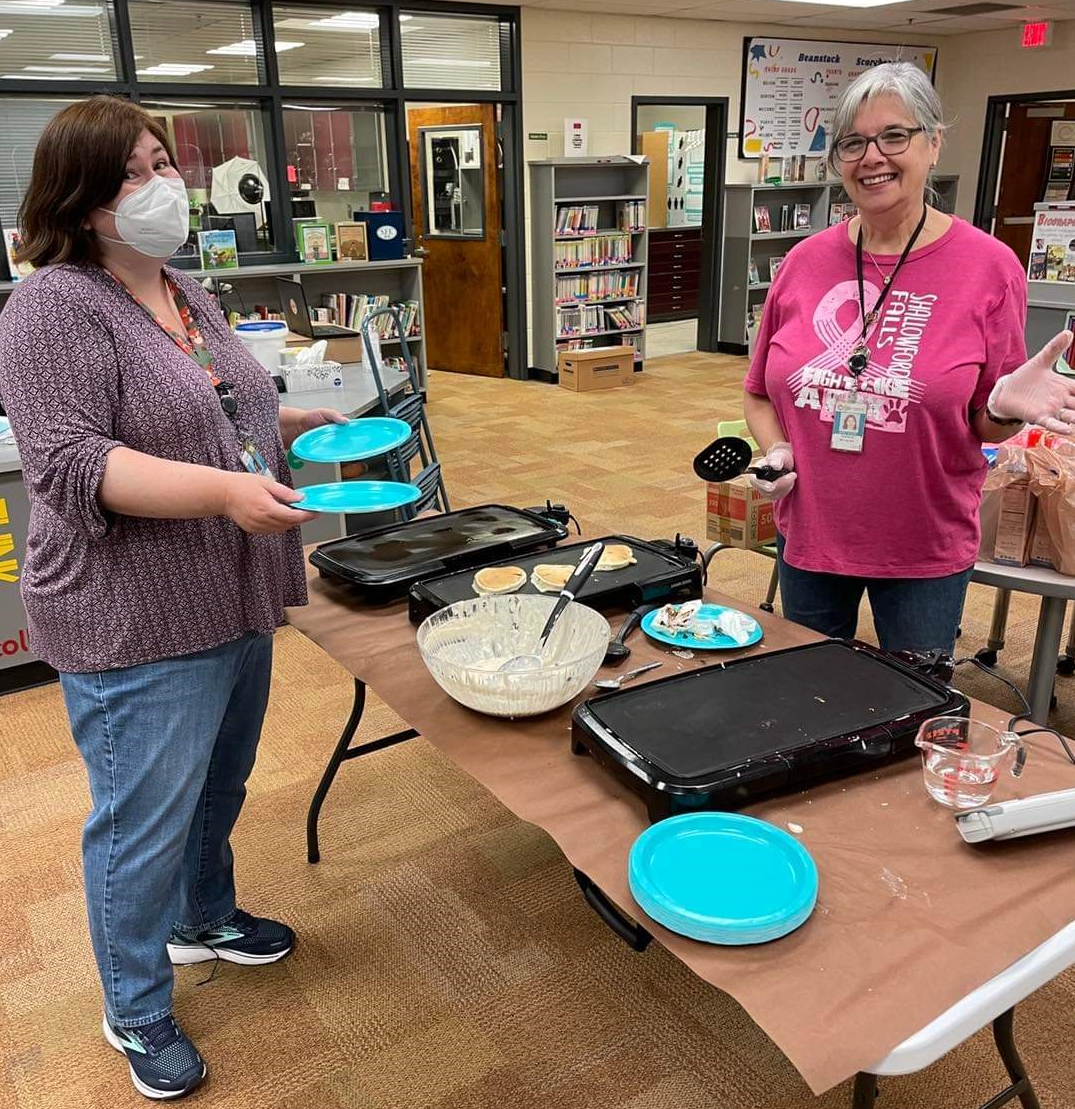 Mrs. Jennifer Head, Librarian
Mrs. Head became the librarian at Shallowford Falls Elementary in 2018. She loves her job, especially helping students find great books, collaborating with teachers on lessons, reading stories aloud, and making learning fun. Originally from West Tennessee, Mrs. Head likes to read and spend time with her family. You can reach her at jennifer.head@cobbk12.org.
Mrs. Debbie Buckley, Library Paraprofessional
Mrs. Buckley has served as the library paraprofessional at Shallowford Falls Elementary for over twenty years. She is a mother, grandmother, avid reader, talented knitter, and fantastic library partner. You can reach her at deborah.buckley@cobbk12.org.