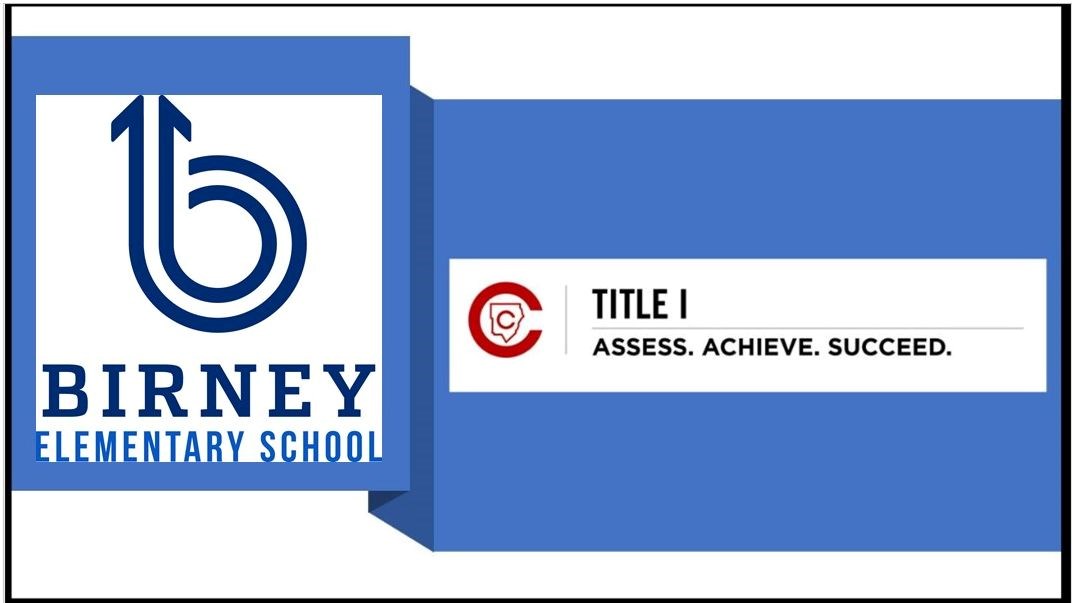 Title I is a federally funded program which provides services to schools based on student economic needs. Title I is the largest Federal Assistance Program for our nation's schools. The goal is to provide a high-quality education for every child, so the program provides extra help to students who need it most.
On January 8, 2002, President Bush signed into law the No Child Left Behind Act of 2001. This new law represent the education reform plan and contains the most sweeping changes to the Elementary and Secondary Education Act since it was enacted in 1965.
Further information on NCLB (No Child Left Behind) and AYP (Adequate Yearly Progress) can be found on the Georgia Department of Education's website.
For more information on the CCSD Title I Department please click here.
School Improvement Plan, School-Family Involvement Policy & Title I Budget
School-Family Compacts
CCSD Family & Community Engagement Policy
For more information about CCSD's policy on family and school engagement, please click here.
Para mas informacion de la politica de participacion de leas familias y de la communidad, por favor precione aqui.
Parents Right to Know Qualifications of Teachers
For more information about parents right to know qualifications of teachers, please click here.
School Choice Transfers
HB251 allows for school choice transfers. For more information about school choice transfers, please click here.
Family Information Guide
Each year, the Cobb County School District provides families with a variety of information regarding specific district policies, rules, and programs. The Family Information Guide contains a wealth of information about the District including the Student Code of Conduct, as well as information about privacy rights, important dates, and more.
Birney's Parent Resource Center
Come visit the Parent Resource Center located across from the main office to check out books, study materials, and activities to use at home with your child. Computers are also available for families to explore ParentVUE and educational resources.
The Parent Resource Center is open Monday, Tuesday, Thursday and Friday from 8:00 a.m. until 2:30 p.m. If you need assistance on Wednesdays, please email Parent Facilitator Lina Capellan-Genao.
Birney's Parent Facilitator
Lina Capellan-Genao is the Parent Facilitator at Birney Elementary School. She speaks English and Spanish. Please feel free to reach out to her at any time for assistance.
Check out Birney's Virtual Parent Resource Room!