Daniell Opens Academy Applications for Rising 8th Grade Students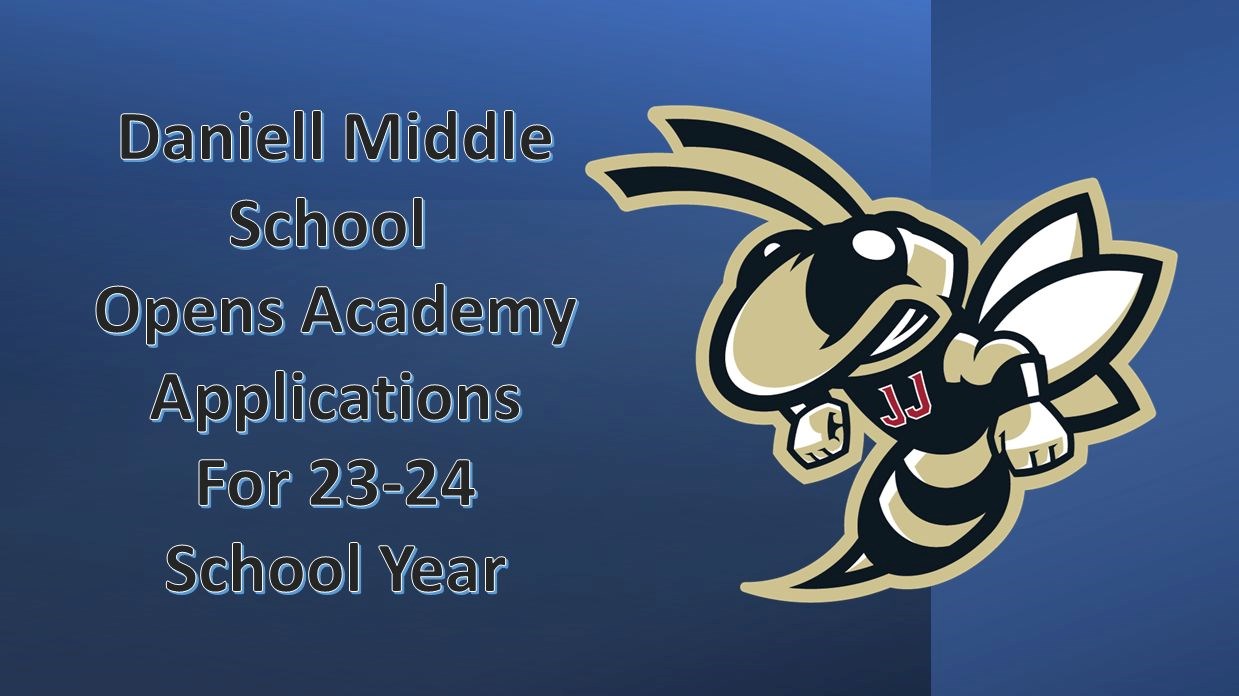 Daniell Middle School has opened applications for its academic academies for the 2023-2024 school year. Rising 8th grade students (current 7th grade students) can now apply to be a part of the STEM, Leadership and Law, and Spanish academies for the next school year. Applications are due with all required items submitted by 4:00 PM on 03/07/2023. No late applications will be accepted and applications that are missing components will not be considered. Students must complete the application and the Flipgrid for submission. The prompt for the video is on the Flipgrid page with instructions.
Please see the academy web page for more details: JJ Daniell Academic Academy Info Page
Applications for the 2023-2024 School Year Have Closed.