---
ANIME CLUB
Advisors: Joshua Bryant and Stephanie Lentchner
Purpose: Fans of Anime and Manga discuss their favorite stories and watch age appropriate episodes.
Meetings: Friday Mornings, 8:15 AM - 8:50 AM
---
ART CLUB
Advisor: Chanel Tiabo
Purpose: The Art Club explores to inspire and creativity in various mediums and methods. All students are welcome to join and attend weekly.
Meetings: Time and Days to Be Announced Soon
---
CHAMBER ORCHESTRA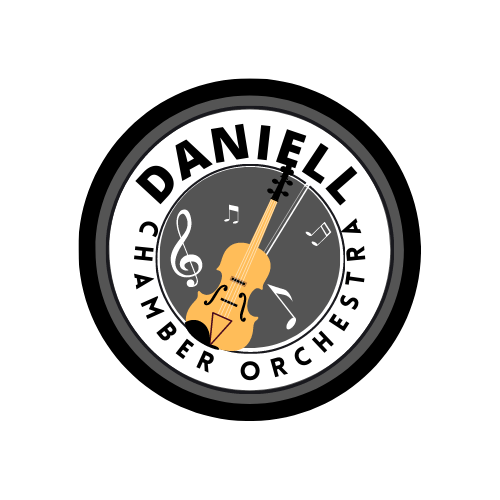 Advisor: Krystal Newton
Purpose: The Daniell Chamber Orchestra is a weekly, before school ensemble with membership selection through auditions. It is comprised of the most advanced members of the DMS Orchestra program and performs 3 concerts per year.
Meetings: Starting November 1st will meet from 4:30 PM-6:00 PM on Mondays.
---

DOCTOR WHO CLUB
Advisor: Stephanie Lentchner
Purpose: Once a week Whovians can come together and discuss what is going on in the world of Doctor Who. Doctor Who is a fantasy TV series that has been airing for more than 60 years. We have lively debates on who is the most beloved Doctor, which companions we prefer, and what we want to see happen moving forward. We watch clips and episodes of the series, as well.
Meetings: Thursday Afternoon Weekly 4:30 PM-5:30 PM
Sign up here: Dr. Who Club Sign Up
---
FELLOWSHIP OF CHRISTIAN ATHLETES (FCA)
Advisors: Jaye Collier
Purpose: FCA is a student-led, non-school sponsored, before-school club that serves the growing relationship between an athlete and Good through fellowship in and out of church
Meetings: 22-23 Dates to be Announced
---
Run Girl Run
Advisors: Lauren McAfee, Jaye Collier
Purpose: Run Girl Run is for girls in grades 6–8 and focuses on building self-esteem and confidence through hands on lessons and physical activity.
Meetings: Wednesday Afternoon Weekly 4:15-5:15 in the SAR Beginning October 13, 2021
---
TOME
Advisor: Tiffany Post
Purpose: We are a reading bowl and competition team. We read the 10 books from the TOME It List, take tests, and create related art and texts. The club promotes reading new and innovative literature.
Meetings: Must come to see Dr. Post and express interest/check out a book by September 1, 2022, and meetings will be announced on the TOME CTLS page.
---
Spanish Club
Advisor: Karina Alarcon and Brenda Garay
Purpose: The club's purpose is for students to better understand Hispanic culture and language. Students will gain an awareness of Hispanic countries' culture; knowledge they can contribute to classroom discussion in other content areas. Students will be able to understand greetings and self-introductions.
Meetings: Last Tuesday of the Month, 4:30-5:15
---
DRAMA CLUB
Advisor: Shelby Bennett
Purpose: Drama Club is a way to express yourself through acting. We welcome students who want to be behind the scenes as well. Go see Ms. Trotta for details.
Meetings: Wednesday, September 15 4:15-5:30, Future meetings discussed at meeting
---
NATIONAL JUNIOR HONOR SOCIETY
Advisor: Richard White and Karina Alarcon
Purpose: The National Junior Honor Society (NJHS) recognizes outstanding middle school level students. NJHS serves to honor its members by promoting enthusiasm for scholarship, stimulating a desire to render service, promoting leadership, encouraging responsible citizenship, and developing character in students of secondary schools
Meetings: Returning Q1 22-23
---
POLICE ATHLETIC LEAGUE
Advisor: Lauren McAfee
Purpose: Cobb Police Athletic League (PAL) is an organization whose mission is to make a positive difference in the lives of young people by focusing on juvenile crime prevention through athletic and recreational activities. Application is required for membership. Starts August 19th.
Meetings: Every other Monday Afternoon 4:30-6:30
---
ROBOTICS CLUB
Advisors: Natalie West, Richard White
Purpose: The Robotics Club participates in the annual FLL Lego Robotics Competition.
Meetings: Tuesday Afternoon 4:30-5:30 PM & Friday Morning 8:00 - 8:50 AM
---
Nintendo Switch Club
Advisor: Chanel Tiabo
Purpose: A club for students who enjoy playing games on the Nintendo Switch.
Meetings: Tuesday Mornings 8:15-8:50
---
ESOL Club
Advisor: Nadine Lucate-Pierre
Purpose: Games and activities to help with language acquisition, language articulation, and receptive language. Our objective is to acclimate students to school culture and to promote speaking and listening of the English language
Meetings: Bi-weekly on Thursdays. First meeting on Wednesday, 9/8/21 Students will be picked up at 8:15 AM in the Theater.