Kristie Brown, Principal
Hello Garrett Family,
I am ready to begin the 2023-2024 school year and excited about welcoming our R.E.A.L. Gators to Garrett Middle School. We will continue to celebrate student and staff successes and achievements.
Middle School can be a challenging and rewarding time for students, and it's important for us to collaborate and communicate. I welcome your ideas and feedback, and I am confident that you will join us as we support our R.E.A.L. (Respectful, Engaged, Accountable, Leaders) Gators both academically, socially, and emotionally. I am committed to ensuring that students have access to a safe, engaging, and challenging learning environment. I believe all stakeholders contribute to the success of our students, especially in middle school. As I begin my eighth year working in the South Cobb community and fifth year at Garrett, I am thankful for the relationships with students, staff, and parents, and I am inspired by the perseverance and passion that I witness daily.
I hope that you will join the team in our school and district's mission of One Team, One Goal: Student Success!
I look forward to working with all of our R.E.A.L. Gator family members. Please email me if you have questions (Kristie.Brown@cobbk12.org).
Sincerely,
Kristie Brown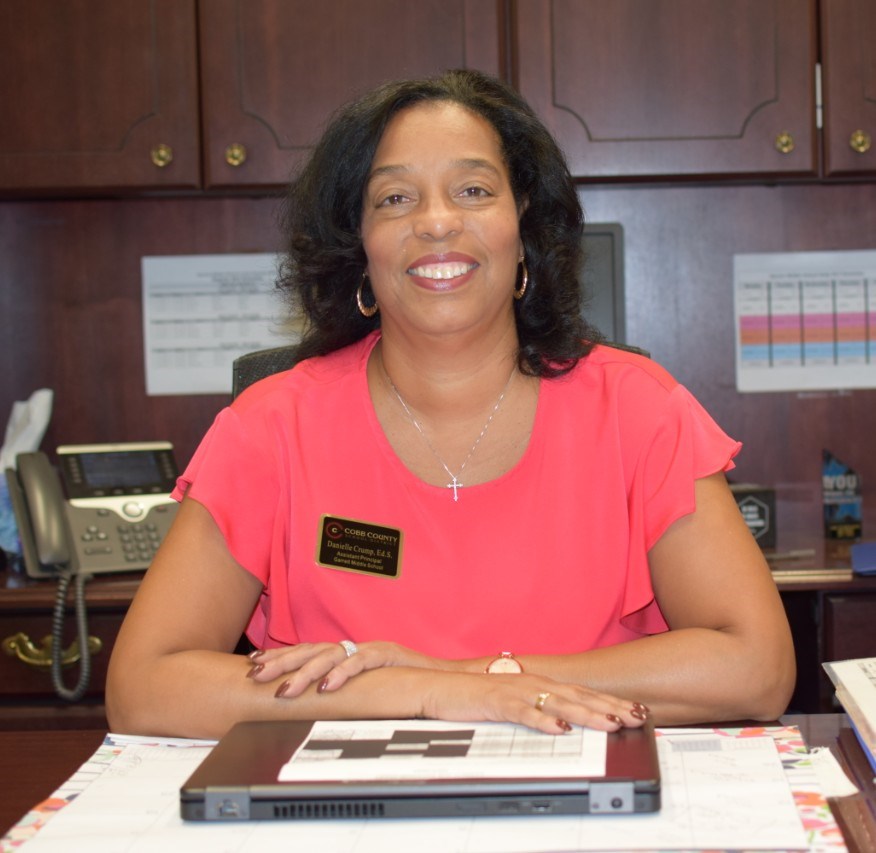 Danielle Crump, 6th Grade Assistant Principal
Email |
Dear Garrett Family,
It is with great pleasure that I welcome you to school year 2023-2024! I am extremely excited about the future and know that our students will exceed expectations! At Garrett, we continue to provide students with the rigor and support needed to ensure their academic success and prepare our 6th graders to middle school.
I believe in our students and the Cobb Community at large. I have been an educator in Cobb County for 16 years and am committed to ONE TEAM, ONE GOAL, STUDENT SUCCESS. I began as an ELA Teacher and proceeded to ELA Department Chair, received Teacher of the Year, and the Smyrna Educator of Excellence Award. I also had the honor of completing Cobb County's Aspiring Leader Academy for Assistant Principal's. I love serving our community!
This is my fifth year as AP at Garrett, and now more than ever, it is critical that we partner together to meet the academic, as well as the social emotional needs of all students. We have all been through a lot. My goal is to ensure that staff and students have the resources and support needed for learning to occur. This is my calling – educating and shaping young minds for life-long success!
As the year begins, I look forward to meeting the Garrett family, and partnering with you as we support and guide our students through their final year of middle school.
The best is yet to come!
Sincerely,
Danielle M. Crump
Rockette Anderson, 7th Grade Assistant Principal
Email |
Dear Garrett Families,
I am so excited to begin another great year as the 7th grade Assistant Principal of Garrett Middle School. I am looking forward to continuing to develop positive relationships and opportunities that will allow us all to thrive as contributing members of our community. As the 7th grade Assistant Principal, I will work diligently with you, our faculty, staff, and community to carry out the vision and mission of Garrett Middle School.
The middle school years are important and critical times for students. What happens during these years will have a lasting impression on their growth and development. My goal as Assistant Principal is to provide the leadership and support that will facilitate a school environment that is safe and successful. I am confident that our school will continue to be a place where our students can learn and grow academically, emotionally, and socially. I am committed to ensuring that our children achieve their full potential and are successful lifelong learners.
I can't wait to partner with you! 😊 If throughout the course of the year you have any questions or concerns, please don't hesitate to contact me.
Wishing you and your family a safe and healthy school year.
Rockey Anderson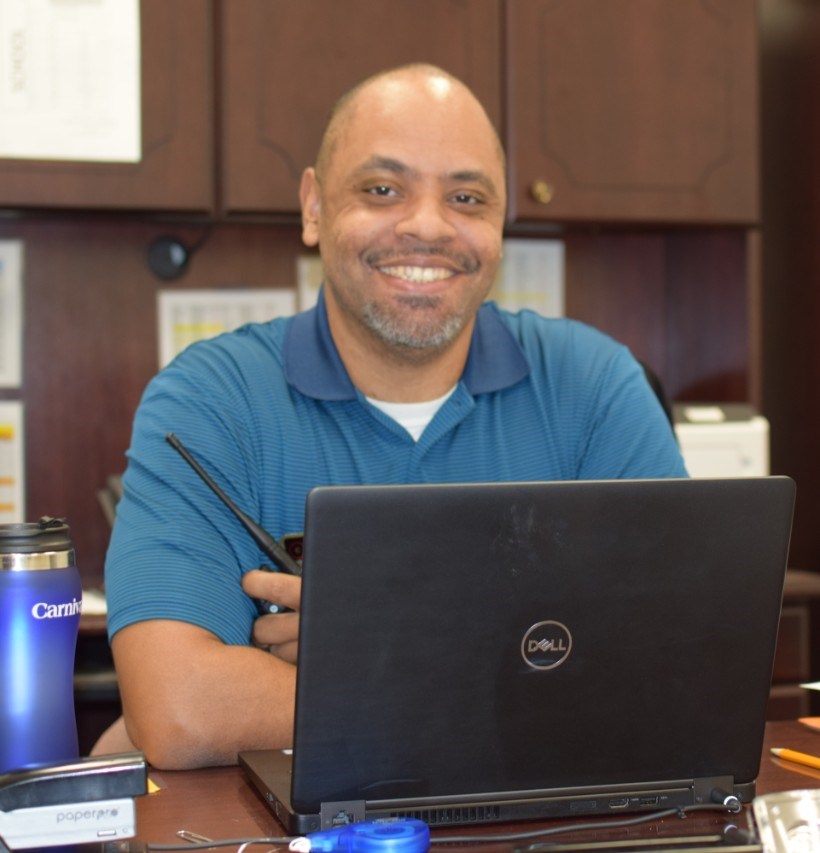 Timothy Coefield, 8th Grade Assistant Principal
Email |
Hello Garrett Family,
I am very excited for the start of the 2023-2024 school year. This is going to be a year full of new experiences and great learning opportunities. As things change throughout the course of the year, I am looking forward to learning something new with each one of you daily.
Remember you are part of the team here at Garrett whether you are a teacher, administrator, student, parent, etc. Your voice matters and it takes all of us to work together to ensure that all our students reach their highest potential. As we move through the year, I hope that I can work to keep everyone encouraged.
Going into year 17 in education I have seen lots of things change, but never as rapidly as they have the past few months. All of the changes happening so quickly can cause an emotional strain on all of us, but if you remember to rely on your Garrett family we will all be fine. Let us use this time to take advantage of all the new learning opportunities that we are being presented with.
Have a great year everyone,
Timothy Coefield