Harrison High School Honors Black History Month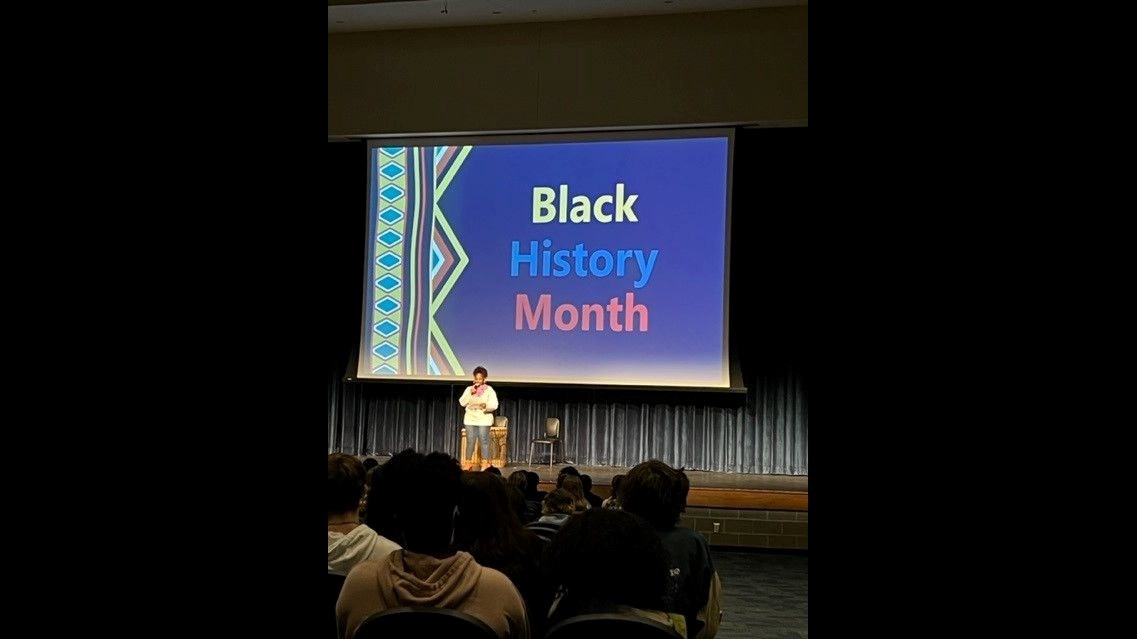 Harrison High School recently held a Black History Month assembly in their Performing Arts Center. Harrison's African American Leadership Club sponsored the event.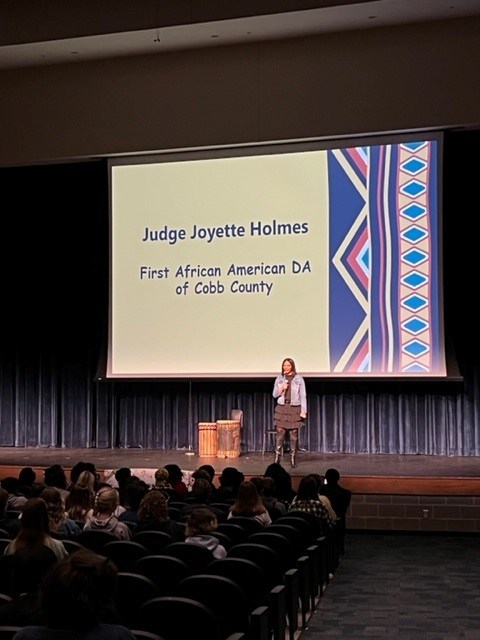 The assembly featured R&B singer and songwriter Charlise J. who sang the National Anthem. Judge Joyette Holmes, the first African American District Attorney in Cobb County, served as the guest speaker. Students also enjoyed a dance and drum performance by the Afrikan Djeli Performing Arts Troupe.
Harrison's African American Leadership Club also created a Black History Month gallery on the school's main hallway, organized spirit days, and provided morning announcements about influential African Americans during the month of February.
For helping Harrison honor Black History Month with a school assembly, the school's administration expressed thanks to the members of Harrison's African American Leadership Club and especially to the African American Leadership Club Executive Board and Harrison seniors: Paige Moore, president; Kayla Bellamy and Carolyn White, vice presidents; and Chole Jackson, secretary.
The Black History Month assembly was sponsored by Harrison teachers Dr. Sarah Holcomb and Dr. Monica Doriney, who serve as the advisors for Harrison's African American Leadership Club Advisors, Moore Wealth Builders, and Harrison's administrative team.