Kell's "World Of Work Career Fair" HUGE Success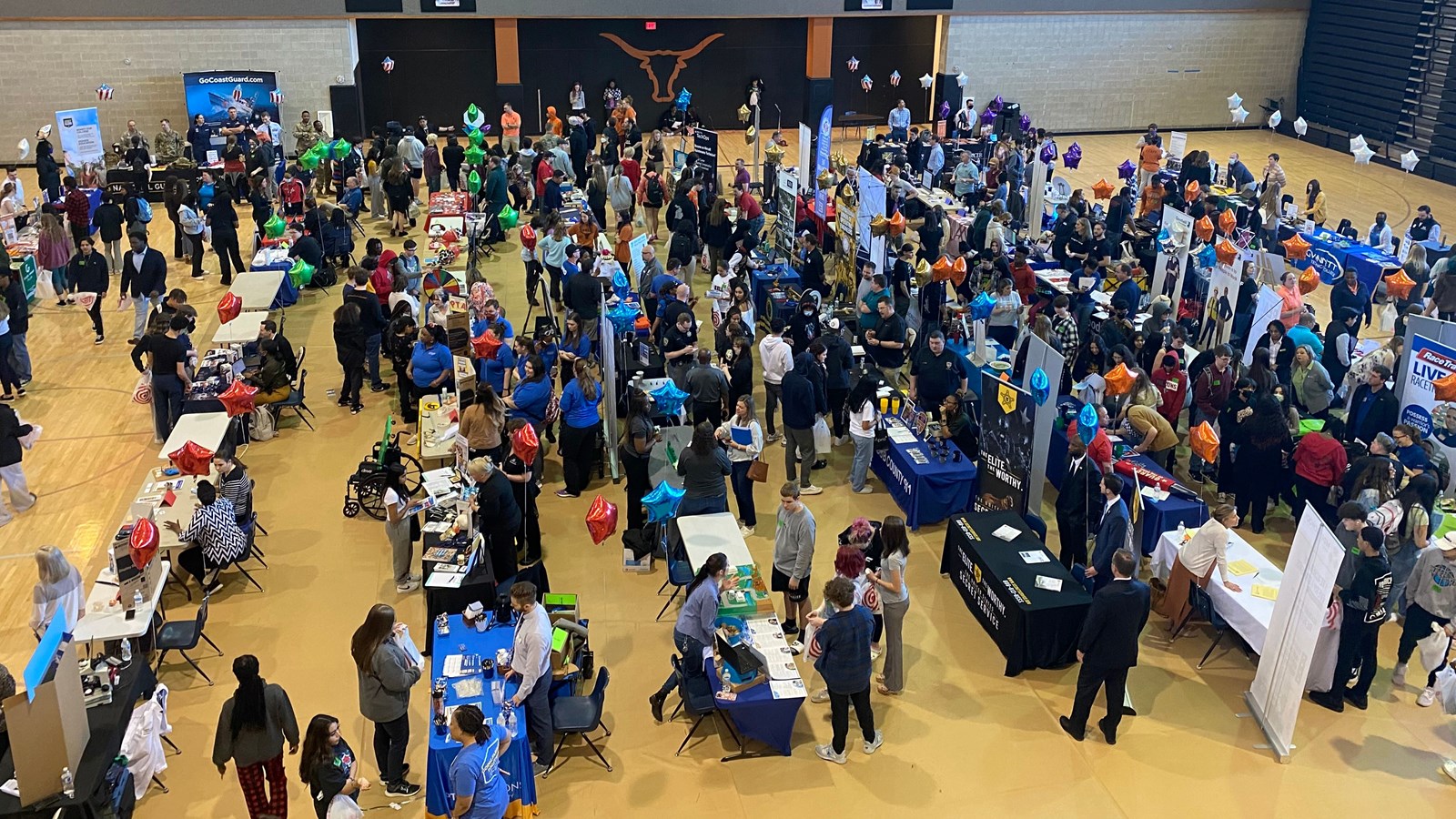 March 4, 2021 marked the beginning of yet another new tradition at Kell High School with the "World of Work Career Fair." With well over 100 vendors in attendance. It was a spectacular event for both businesses in the region but also for our students. The students of Kell were able to interact with professionals learn more about future educational, employment, and career opportuntites beyond Kell High School. The event was planned by an amazing group of dedicated Kell staff members, but the execution took the efforts of countless dedicated students. Much like the Kell Homecoming Parade, the "World of Work Career Fair" was an extension of the Career Tech classrooms. From marketing to graphic design and beyond, students were able to plan, promote, and execute this event.
Vendors were surprised when they learned that this was the first time Kell had held this event. It is essential for our students to see where they can go beyond Kell High School. One of the amazing staff members that helped plan the event was Marketing teacher and DECA sponsor, Susana Lopez. She shared, "it was exciting to see kids getting hired on the spot. Additionally, we were happy to see vendors from 'non-traditional' careers that piqued our students' interest. We hope that this event has ignited an excitement for what students can do in the near future!" DJ Mello of Atlanta Fever Entertainment was excited to interact with the students and saw how excited students were to see that a career in music was within reach. He left the career fair, much like other vendors, with a number of potential DJ and entertainers that could be his next staff members. Also present were many universities and colleges from the southeast. These organizations were excited to get face time with the outstanding scholars that we have at Kell High School. Traditional four-year schools and trade schools shared this experience. Branches of the military and public safety were also represented at the career fair. Not only was the gym packed with opportunity but so too was the parking lot. Service dogs and traning, Cobb EMC, CW Matthews, Cobb PD and Sheriff, Kona Ice (a student favorite), were present with their vehicles and equipment outside. The soundtrack of the afternoon was provided by 94.9 The Bull. The Cobb County Fire Department was even able to provide Dr. Giles with an opportunity to share a promotional video for their field from 100 feet in the air!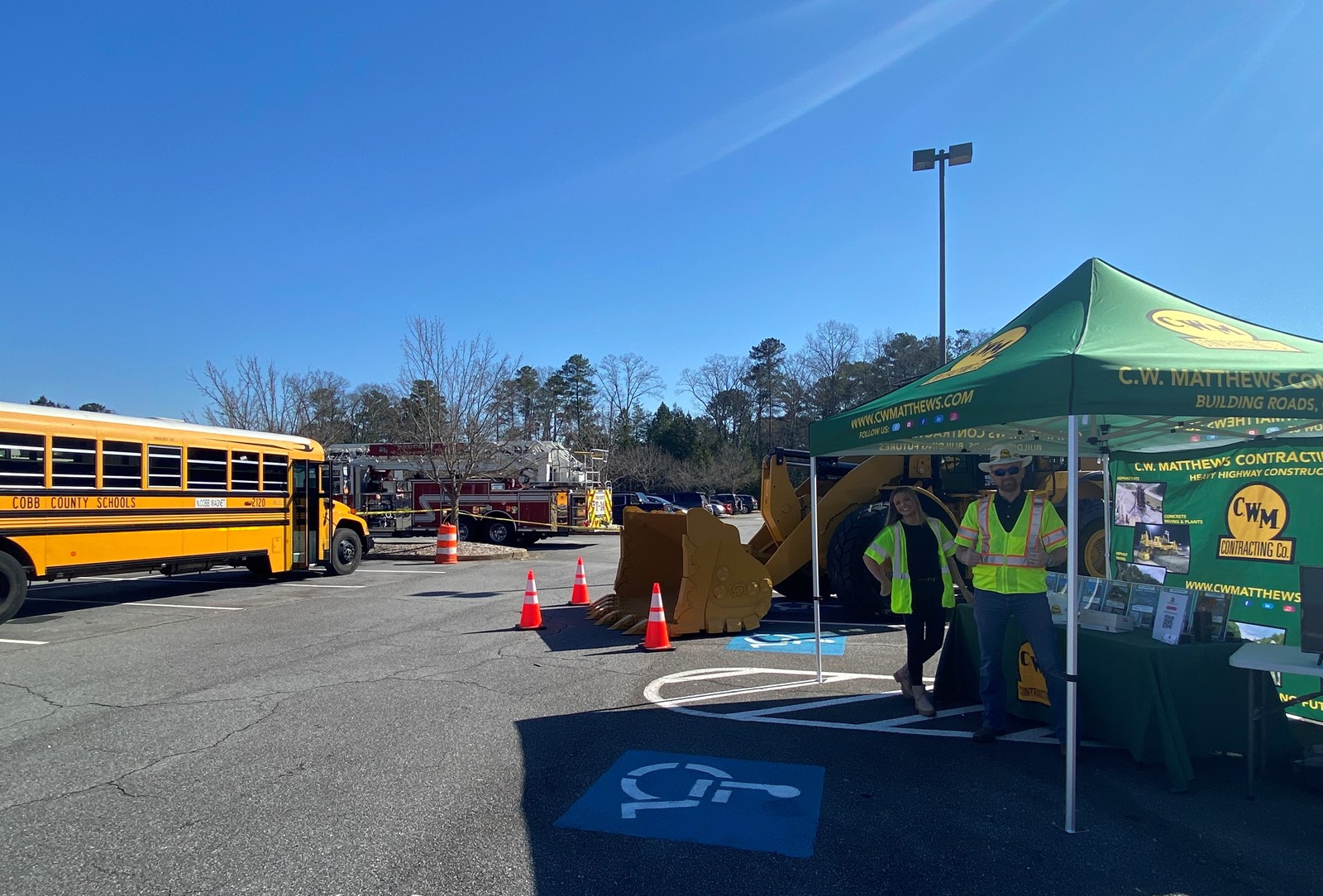 While we are excited for all that this event offered to OUR STUDENTS, we are excited to see what next year will bring. If you are interested in being involved with the 2023 Career Fair, contact Susana.Lopez@cobbk12.org. If your business or organization is interested in being involved with Kell High School on a more consistent basis, please contact Ben.Needle@cobbk12.org to learn more about being a Partner in Education.
For a full list of vendors present, please see the attachment at the bottom of the page.