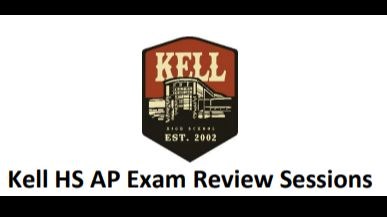 Kell High School Advanced Placement Information
Please CLICK HERE to view the AP EXAM REVIEW SESSION
Advanced Placement courses are college-level courses taught in high schools throughout the country. The College Board establishes curriculum content, and students have the opportunity to take a year-end exam that may qualify them for college credit. Kell High School offers 23 different AP courses in the areas of Fine Arts, English, Mathematics, Science, and Social Studies. See the full list below.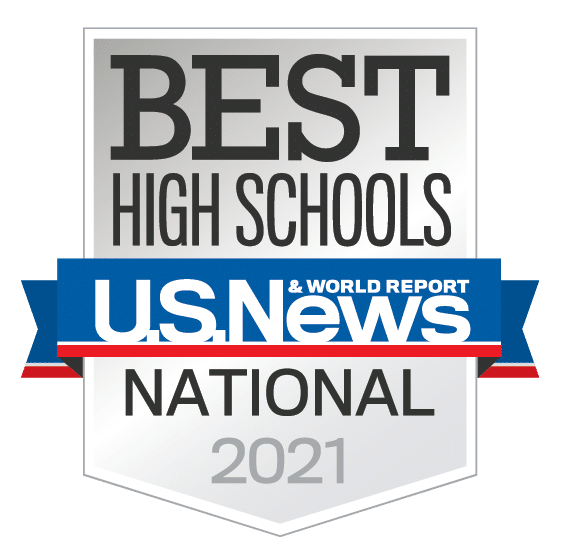 Kell High School was named, once again, as a 2021US News and World Report's Top High Schools in the United States. This was a result of the Advanced Placement offerings, the supports we provide, and our ability to serve all students, regardless of economic or ethnic background.
AP Exam Information
AP Exams are May 2 – May 13, 2022. Please review the information below so that you are informed and prepared for your tests. Please direct any questions to an AP Teacher or Amelia Sanders, AP Coordinator.
What to bring to the exam:

#2 pencils (not mechanical)
Blue or Black ink pens
Calculator (if needed for the exam)
Dress in comfortable clothing and layers in case the room is too cold/hot

Test Check-In Time & Procedures:

Morning check-in at 7:40am
Afternoon check-in at 11:40am
Report to the upstairs Gym side entrance – check-in and holding will be here before students are permitted in the testing room
All testing will occur in the Auxiliary gym, the Main gym, or room 2201. Locations will be shared by your teacher and at check-in on your testing day.
Students can bring a drink and a snack but will only have access to it at the break.
No bookbag or phone access will be allowed until all exams have been collected and students have been dismissed at the end of the testing period.

All electronic devices are best left at home or in vehicles on testing day. If students bring devices, they will be directed to turn them off and place them in their bags or a communal bin (if the student does not have a bookbag or purse). Ringtone disruptions and phone access during a test are considered testing irregularities and can invalidate all tests.

Lunch will be provided to those students taking 12pm exams in the cafeteria between 11:00-11:30 am. Students to make their 2nd block teacher aware of any need to leave early for lunch ahead of test day.
The 2022 AP® Exam Terms and Conditions are available to review at AP Exam Terms and Conditions – AP Students | College Board. Students need to review the AP Exam Terms and Conditions prior to testing; they will be bound by these and asked to sign acknowledgement of these on exam day.
Students are not permitted to begin an exam late, so it is imperative that they arrive at the noted check-in time. If a student misses an exam, they must contact the AP Coordinator immediately.
If students do not show for the exam or cancel an exam, they will be charged a $40 cancellation fee.
Thank you, and best of luck on all your exams!

.