State Report Card Shows Cobb Students Outperforming Georgia Peers at All Levels, In All Areas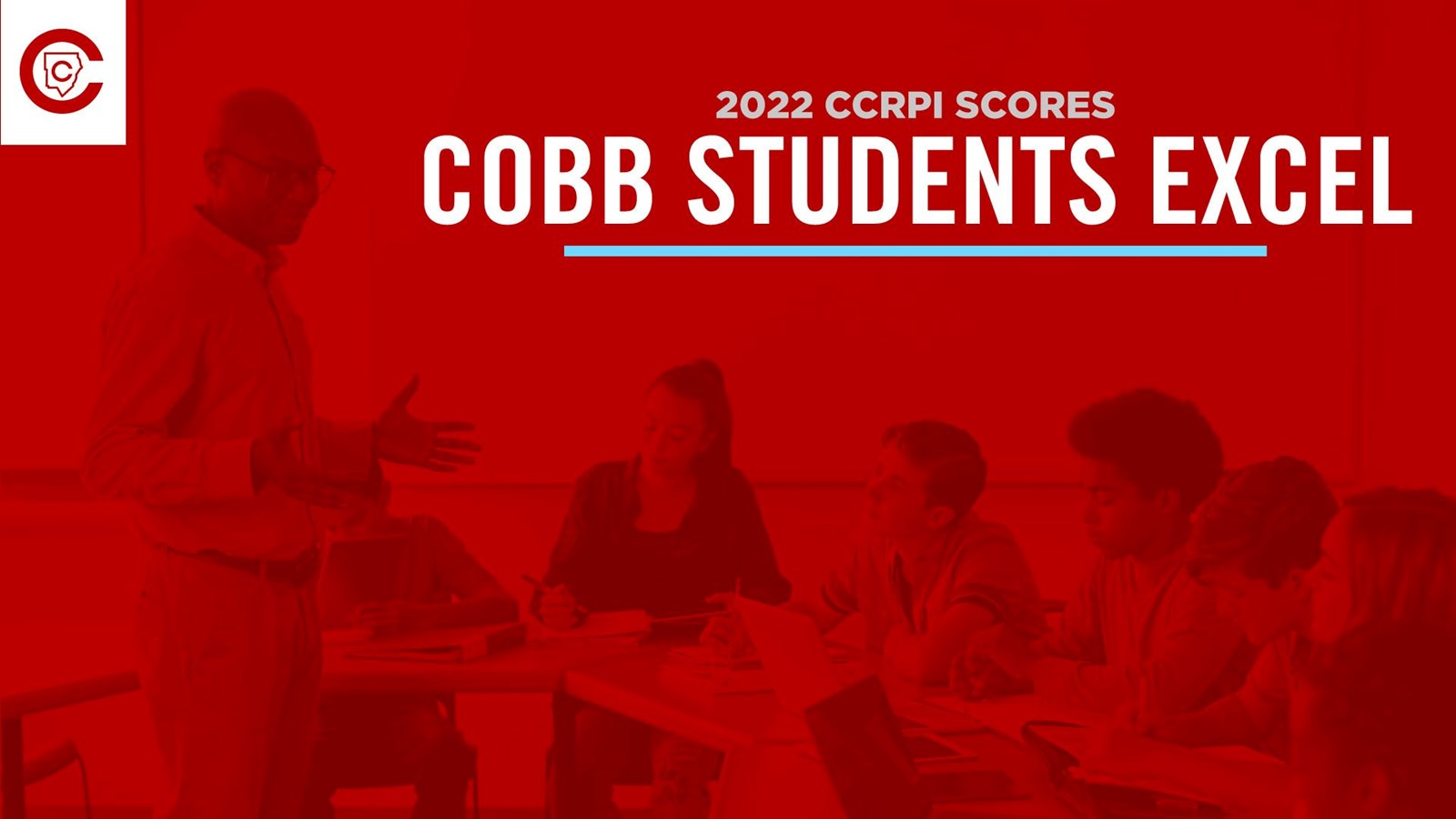 High school students in Cobb Schools are more proficient and college-ready compared to their peers across the state and metro area according to the results from the College and Career Ready Performance Index (CCRPI) for 2022.
The Georgia Department of Education uses the CCRPI to rate schools and school systems, like a report card. Cobb exceeded Georgia on every calculated component at each school level.
"From the support our Team provides through programs like CITA and the Cobb Teaching and Learning System (CTLS), to our leading graduation rate and $106 million in college scholarships for 2022, we know our students are ready for the next phase of their educational journey. The latest CCRPI results provide more evidence of our students' success and the success our educators are having inside the classroom across all levels," said Cobb Schools Board Chair David Chastain.
As the top performing large metro district for both Content Mastery and Readiness components among high schools, Cobb topped the state by 14.9 percentage points for content mastery. The next closest large metro district lagged by 5.7 percentage points for content mastery. For readiness, Cobb students exceeded state peers by 5.8 percentage points and other large metro districts by an average of 6.7 percentage points.
With a 10-percentage point and 11.1 percentage point lead respectively, Cobb elementary and middle school students also demonstrated a higher level of content mastery than their Georgia peers. For readiness, Cobb elementary and middle school students surpassed their state peers by 6.5 and 5.5 percentage points. Cobb is also within 2.5 points of the top performing district in the metro for both components among elementary and middle schools.
With a graduation rate of 88.2, Cobb additionally topped the state's graduation rate by 3.5 percentage points. The graduation rate component consists of the 4-year cohort rate for the 2022 cohort and the 5-year cohort rate for the 2021 cohort.
The District's continued success directly relates to our teachers' ability to promote high levels of student engagement in Cobb classrooms. Our teachers use a wide range of educational practices and the District and Board have remained committed to providing parents high-quality educational choices.
Due to COVID-19 and resulting changes in CCRPI calculations, comparisons between 2021-2022 and any other CCRPI calculation are inaccurate and not advised by the District or Georgia Department of Education. For example, the CCRPI summative scores were not calculated for SY 2022. Only half of the usual CCRPI indicators were calculated.
The US Department of Education allowed the Georgia Department of Education to waive the calculation of summative CCRPI scores and almost half of the CCRPI indicators because of limited or missing data from prior school years due to the pandemic.
Some of the CCRPI indicators from 2022 will be used to set performance targets for 2023 and future school years.