Cobb Students Outpace State, National ACT Average Again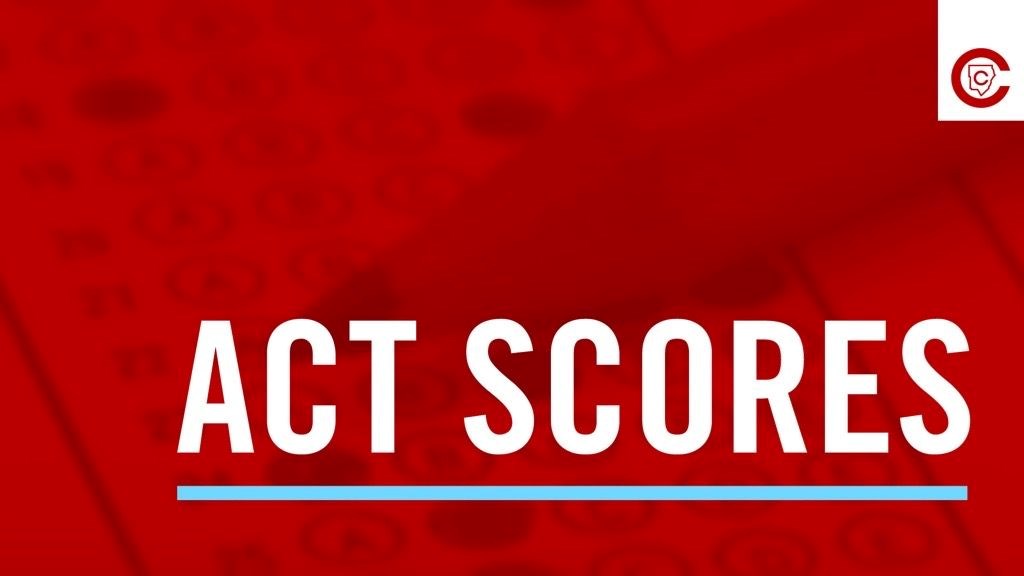 Like years past and continuing the trend upheld by the recent release of the SAT scores, Cobb students posted a higher ACT average than their peers in Georgia and the nation. The Cobb Schools composite ACT score of 23.0 out of a maximum of 36 points was 1.4 points higher than the Georgia average of 21.6 and 3.2 points higher than the national average of 19.8.
Cobb Schools tied for the highest composite ACT score of large metro Atlanta school districts: Atlanta Public Schools (19), Dekalb County (20.3), Fulton (23), Gwinnett (22.3), and Marietta City (22.9).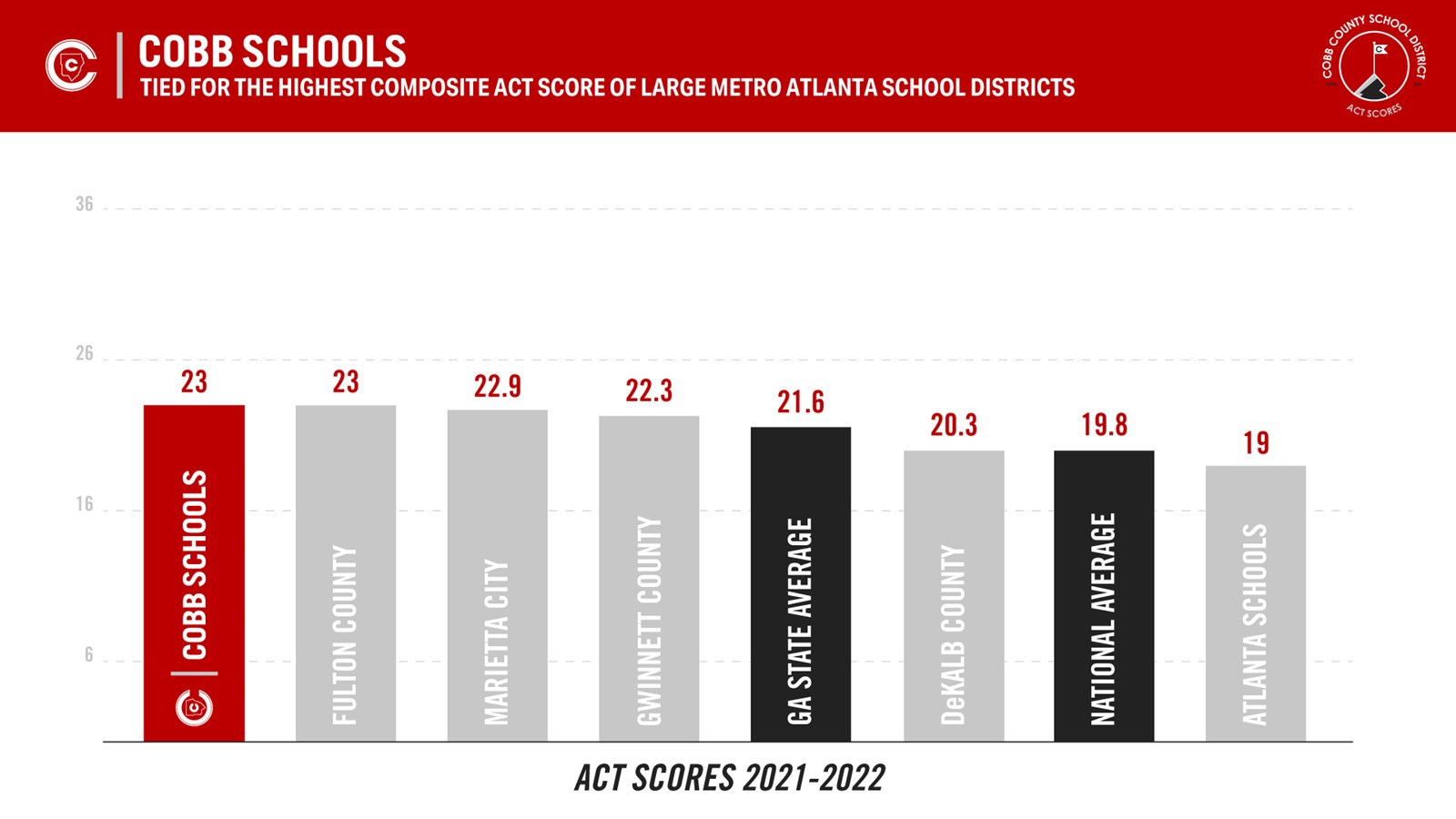 "I am proud that I have the opportunity once again to praise the achievements of our students and the work our team of educators did to make the success possible. From the Georgia Milestones to the SAT, ACT, and Graduation Rate, the data shows we are a District of excellence, and we are committed to helping each student succeed," said Board Chair David Chastain.
The scores include the most recent score for each student expected to graduate in 2022. As was the case across the state and nation, more Cobb students in the Class of 2022 took the ACT compared to 2021. However, only 22 schools in Georgia had more than 200 students participate in the ACT. That small list includes four Cobb high schools: Harrison High School (254), Lassiter High School (231), Pope High School (214), and Walton High School (294).
Cobb students topped the Georgia and national averages for each portion of the composite ACT score, which includes curriculum-based English, math, reading, and science tests. Cobb students scored 22.7 in English, 22.0 in math, 23.9 in reading, and 22.7 in science. Cobb Schools also tied for the sixth-highest composite score in the state.
Ranking among the top 15 high schools in Georgia, the top-scoring Cobb high schools earned ACT averages at or above 25: Walton High School (26.0), Wheeler High School (25.2), and Pope High School (25.0). With the addition of Lassiter High school (24.7) and Kennesaw Mountain High School (24), a total of 5 Cobb high schools scored in the top 30 across the state.
In addition to the success of the District and individual schools, individual Cobb students also stood out for their achievements on the test. Four students in the Cobb Schools 2022 graduating class scored a perfect composite score of 36.0. Those students attended Campbell High School, Kennesaw Mountain High School, Walton High School, and Wheeler High School.