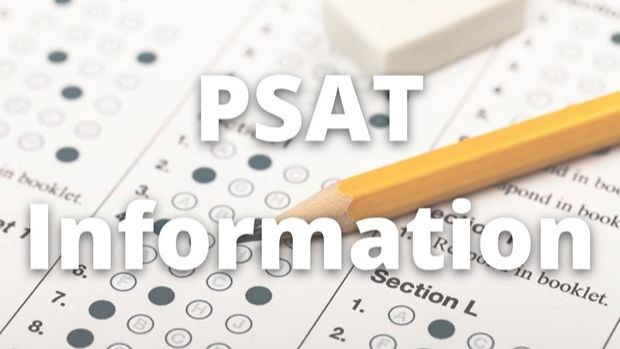 PSAT/NMSQT TESTING INFORMATION
Osborne High School will be administering the PSAT/NMSQT (National Merit Scholarship Qualifying Test) to all 10th Graders digitally on the morning of Wednesday, October 11, 2023. Since the PSAT/NMSQT will be administered DIGITALLY, students must bring their fully charged laptop and charging cord the morning of testing. For more information about the digital test and why taking the PSAT is important, click here.
FEES:
10th Graders: The test is FREE. Fees are covered by the state of Georgia.
11th Graders: The test is $18.
Click here to sign up.
Go to MyPaymentsPlus to make payment.
Deadline to pay is 4:00pm Friday, September 1st.
No payments can be accepted after 4:00 P.M. for any reason.
National Merit Scholars: Click here to sign up
The junior year PSAT/NMSQT result is the test used to enter the National Merit Scholarship and the National Achievement Scholarship Programs.
How to Prepare for the PSAT:
Students must download the College Board Bluebook App to their school issued laptop and familiarize themselves with the Bluebook testing application.
Students must have their login information for their College Board account to download the Bluebook app.
Students can practice for the digital administration of the PSAT/NMSQT/SAT using this app.
Click here for More information about the Digital SAT Suite of Assessments (PSAT/SAT)


---
Digital SAT…Coming Soon:
For information about the transition from the paper-pencil SAT to the digital SAT given by Dr. Jed Applerouth in June, 2023, click here to watch "The Digital SAT is Coming: What the Class of 2025 Needs to Know".
---
ASVAB (Armed Services Vocational Aptitude Battery):
Juniors who would like to take the ASVAB (Armed Services Vocational Aptitude Battery) instead of the PSAT should go to the Osborne Counseling Office and sign up. The ASVAB is a free aptitude test required by the armed services. It is also a great career exploration assessment for students who may not be considering the armed forces. Deadline to sign up for the ASVAB is Sept. 15th.