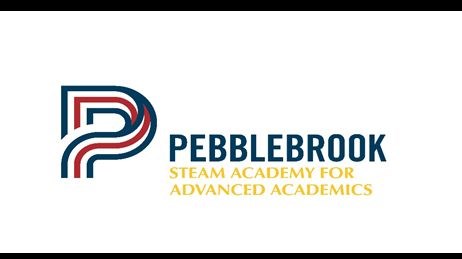 WELCOME TO THE HOME OF
THE PEBBLEBROOK STEAM ACADEMY FOR ADVANCED ACADEMICS
Our entering Freshman will be offered the most rigorous course load on campus. Through their STEAM integrated class they will experience innovation through learning experiences, internships and passion projects. The students are expected to create a STEAM Night that showcases their learning and experiences through an avenue of their choice.
STEAM applications are now open or current 8th and 9th grade students !!
Apply here: https://bit.ly/3dRu7WI
Check out the STEAM academy on IG @pebblebrooksteam and our website http://iamsteam.weebly.com/
This unique program has recently been identified as a Case Study School for The Museum of Design Atlanta. The only design museum in the Southeast that celebrates creativity through design.
MODAGuest design educators will be hands on in mentoring our students through this process. Each year will build on prior knowledge and push the students to new depths of knowledge and capabilities. Limited spots are offered to incoming students.
All Female students who apply will have an automatic opportunity to be a part of an exclusive partnership with Get HYPE where they will learn about STEAM careers and opportunities while accessing professionals through leadership training and internship opportunities.
Rising 9th Graders APPLY TODAY
APPLICATIONS ARE DUE March 15, 2022
Application for incoming Freshman
Curiosity
Exploring their questions that don't have answers yet.
Research
Deeper levels of research
Experiences
Experiences beyond the content.
Rigor
Challenging and accelerating their knowledge in a rigorous learning environment.
Exposure
Exposure to experts working in the specific field of interest.
Passion
Supporting and connecting their interests and passions.
OUR MISSION
Provide High Quality Learning Experiences
Increase the number of students in Advanced and AP Courses
Support students in a well-rounded global learning experiences
All teachers providing STEAM to enrich their content
Graduate all participating students with Honors and a Plan to further education.