Advanced Placement Exam Registration Deadline Extended to November 13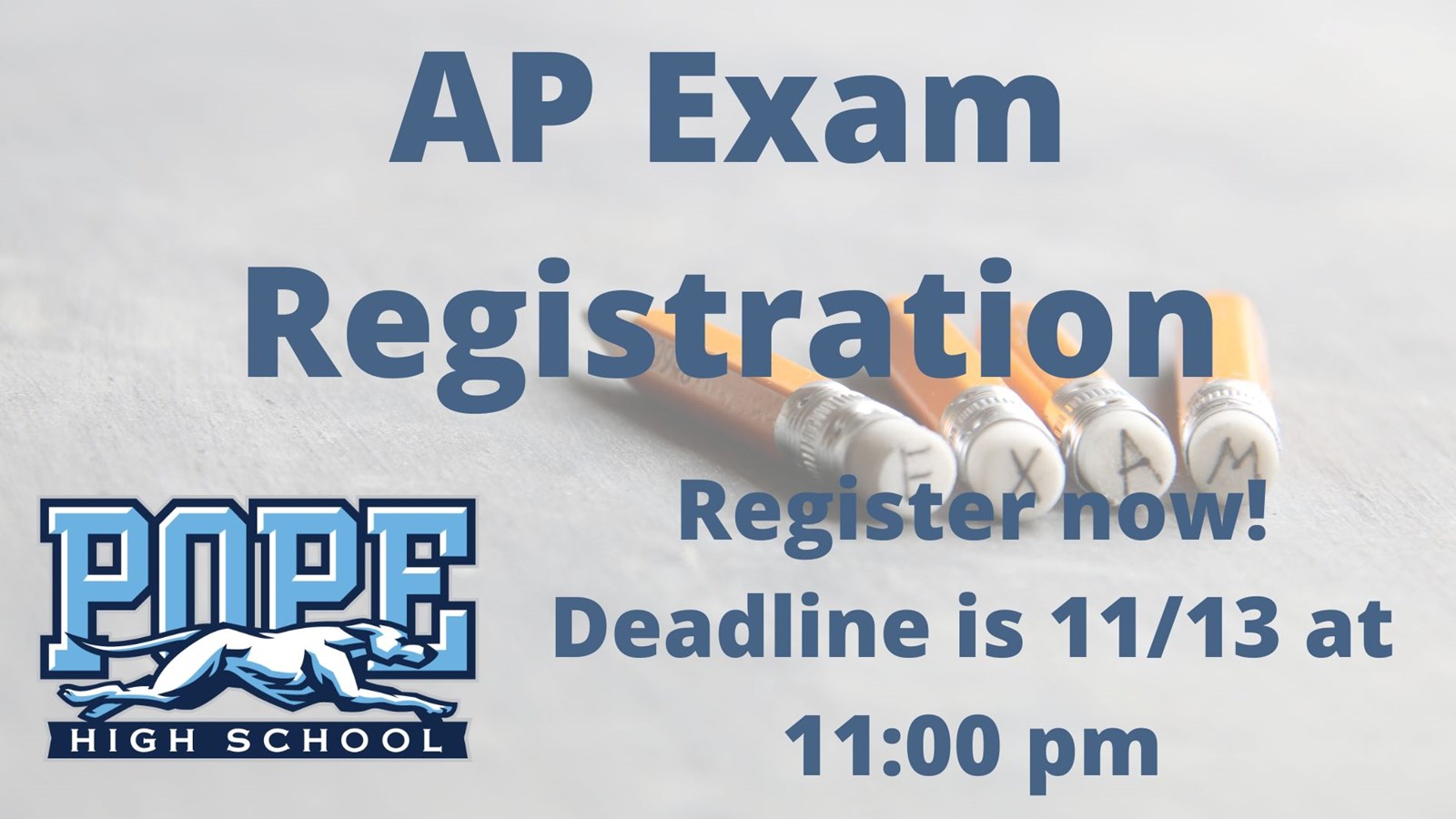 AP Exam registration has been extended to 11pm on Sunday, November 13.
No one will be available to answer questions after 4pm on Friday, November 11.
Go to www.TotalRegistration.net/AP/111998.
Please be sure to have a credit card or debit card available before beginning the payment process as payments may not be made directly to Pope High School. To complete registration, students must CAREFULLY answer all required questions. We know parents may wish to register/pay for exams, but we strongly recommend both parents and students are present while registering and paying to ensure the correct exams are ordered.
If you answer yes to the STEM question, you will have to wait for approval before a balance is provided. STEM waiver only applies to math, science, and computer science exams.
If you have questions, please contact Mrs. Stephanie White, AP Coordinator. She will respond to your email during school hours.