Helen Ruffin Reading Bowl
Star Readers: HRRB
Sanders will take a team to the January, 2024, Helen Ruffin Reading Bowl!
Helen Ruffin was a DeKalb County School librarian. She wanted to motivate students to read excellent books, so she started the Reading Bowl. The annual HRRB pits teams from participating Cobb County schools against each other in a competitive game format. Students are asked questions about the 10 books chosen by the Georgia Peach Book Award Nomination Committee.
The Reading Bowl is a competition with other elementary school teams in Cobb County that compete after reading 10 different chapter books selected by the committee. We will compete the 2nd or 3rd Saturday in January, 2024. We will have a practice every Monday after school until 4:00, starting the 2nd week of August and going through the week we compete.
To prepare for the Reading Bowl competition, we will read and discuss the ten books, learn about topics pertaining to the books, write practice questions, practice using the competition buzzers, and memorize facts about the books. What is the benefit of being part of this club? First, students are able to share their love of reading with others. Second, students are given the chance to participate in friendly competition (involving cool buzzers like the ones used on Jeopardy). Finally, team members will be allowed to check out a Reading Bowl book in addition to the 2 books they check out from the library.
You may purchase the books, (you don't have to) or you can have your child check them out from the public library. We would love for them to begin reading the over the summer to get a jump start. 😊
Helen Ruffin Reading Bowl is a state-wide reading initiative and quiz bowl-style competition that tests students' knowledge of Georgia Peach Award books.
Potential benefits of participation in this reading program include:
Improved academic achievement
Increased standardized test scores
Increased reading comprehension
Improved verbal communication skills
Improved cooperation skills
Increased sense of team spirit
Enhanced appreciation of literature
Greater self-esteem
Expense
We will be ordering team shirts. They should not cost more than $10 each.
Practices
Practices will be held on Mondays after school, from 2:45 – 4:00.
There will not be practice on early release days.
Students who stay after school for practice will be required to enroll in the ASP program. (Link on Sanders website) www.cobbk12.org/sanders
Students who prefer to join practices virtually from home may do so via Teams if they have Microsoft 365 on a personal device. All CCSD students have access to M365 for free .(Link on school website)
Questions/Assignments
Students will be expected to take notes or write questions about the books they read for use at practices.
Students may, but are not required to, read all 10 books.
Below is the list of books to read to prepare for the 2024 HRRB.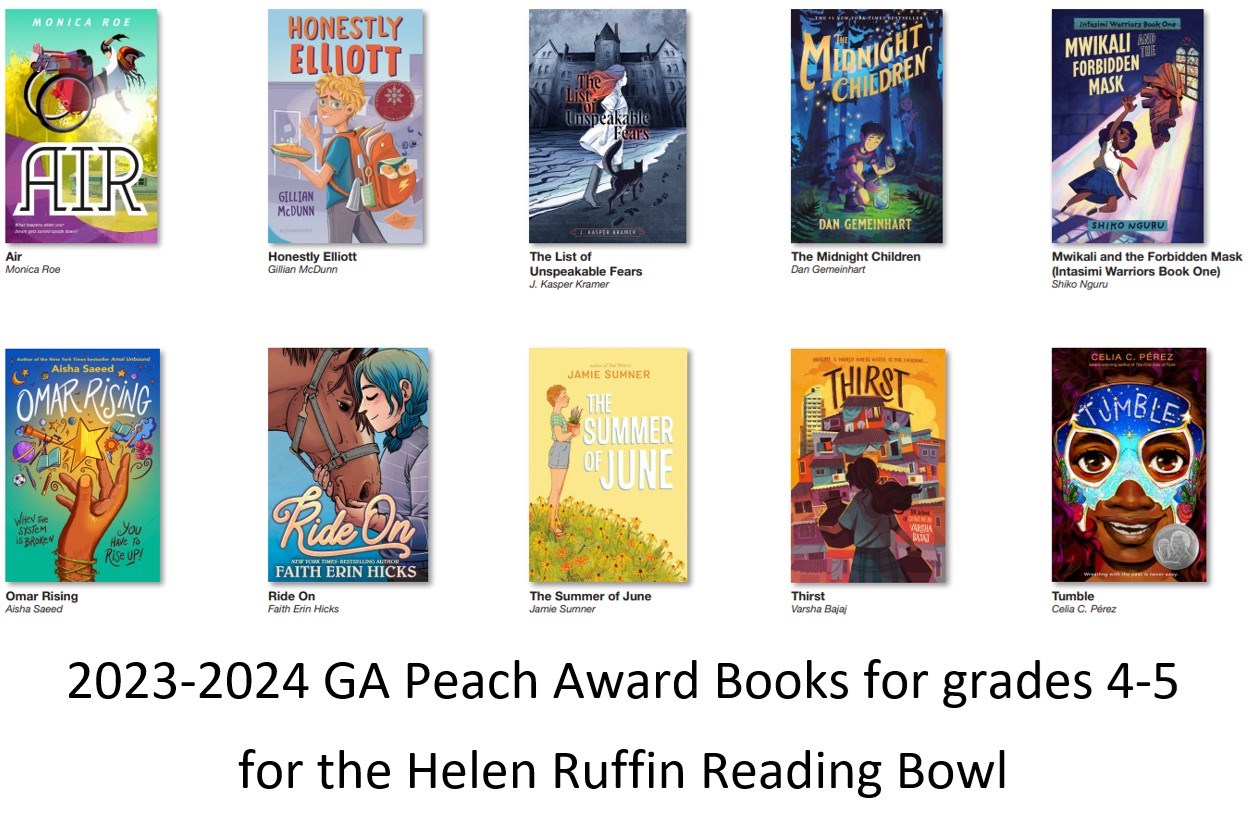 Start reading NOW!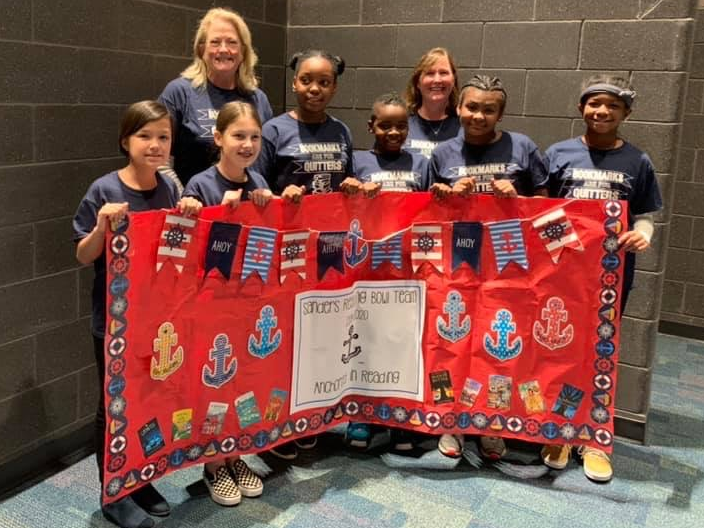 For more information and to join the Sanders HRRB Team, email Mrs. Deb Billotte or Mrs. Sue Thach, our Media Specialist.