Cobb Students Top State, National ACT Scores Again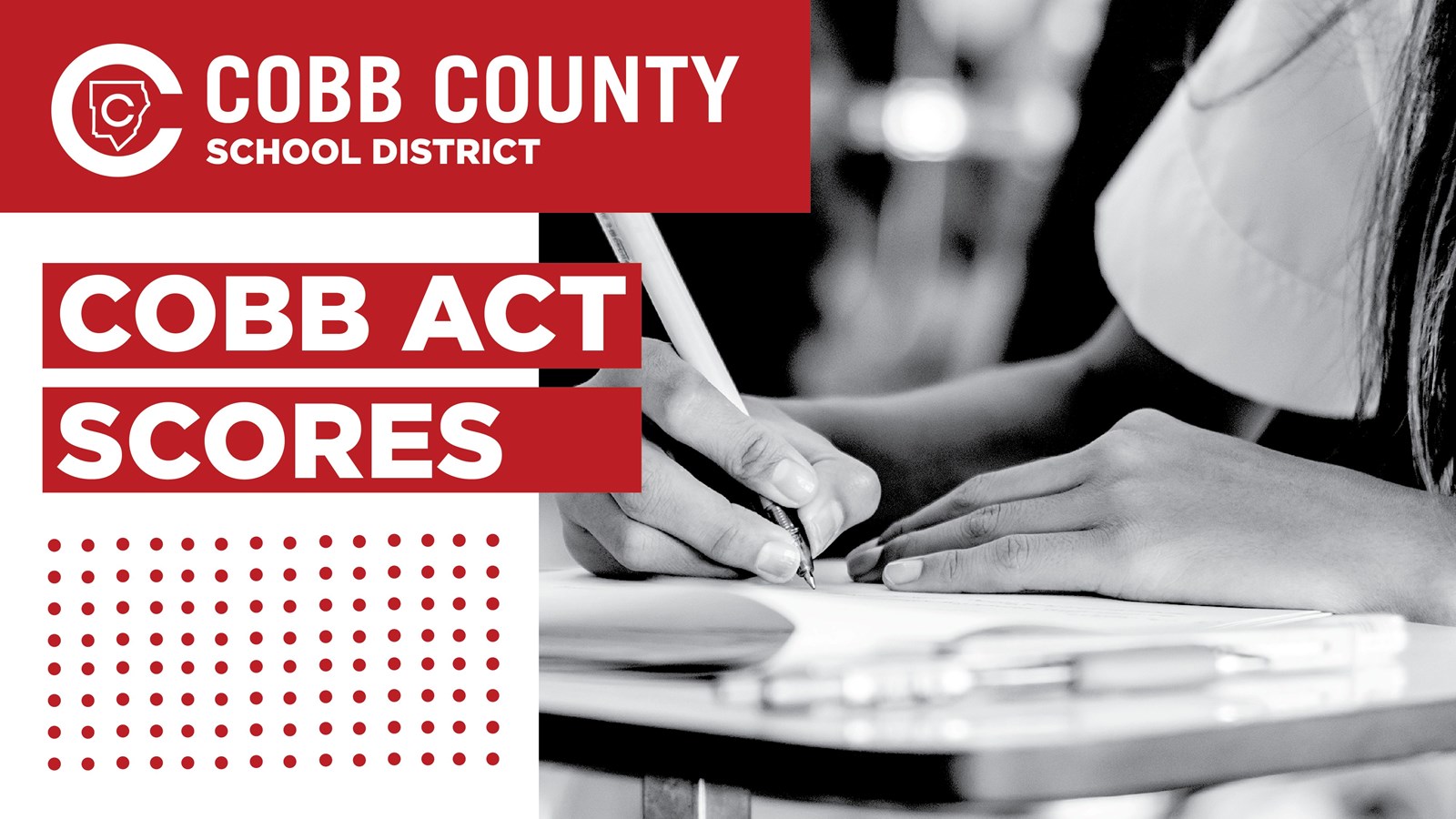 Like the SAT and graduation rate, Cobb students again outpaced their peers across Georgia and the nation. This year, Cobb students posted a 22.7 ACT average, 1.4 points above the state's average of 21.3 and 3.2 points higher than the national ACT average of 19.5. The scores include the most recent score for each student expected to graduate in 2023.
The composite ACT score is based on curriculum-based English, math, reading, and science tests. Cobb students scored 22.3 in English, 22.0 in math, 23.5 in reading, and 22.5 in science—all above the Georgia and national averages.
"As I said following the release of Cobb's graduation rate, Cobb is the best place to raise your family. Once again, the scores show that Cobb students continue to exceed their peers across the state and nation thanks to the support of their dedicated teachers, parents, and community," said Board Chair Brad Wheeler. "We remain committed to keeping Cobb a District of excellence where student success is paramount."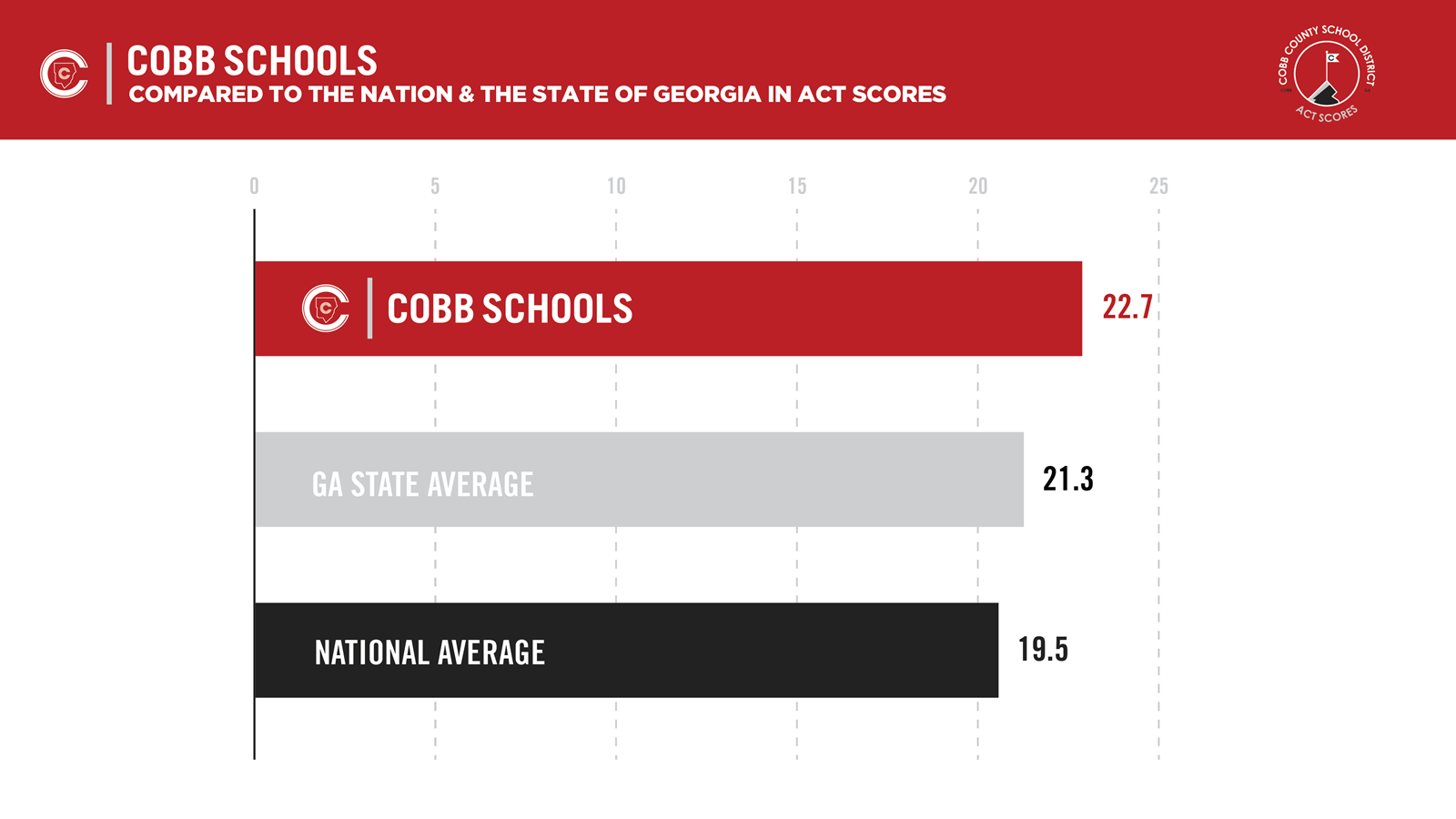 Eight schools returned scores above the Georgia average, and twelve scored higher than the national average.
ACT composite scores at four Cobb high schools topped 24: Wheeler High School (26.5), Walton High School (25.8), Pope High School (24.5), and Lassiter High School (24.4).
"This is a remarkable accomplishment that truly reflects the dedication and hard work of our exceptional students, the support of their involved families, and the continued commitment of our outstanding and dedicated staff," praised Principal Paul Gillihan. "Together, we have shown the power of teamwork which brings excellence in education and life. Go Wildcats!"
Five students in Cobb's Class of 2023 scored a perfect composite score of 36.0. Those students graduated from Allatoona High School, Walton High School, and Wheeler High School.
"As I've had the occasion to say often lately – I'm incredibly proud of the class of 2023," State School Superintendent Richard Woods said. "These students were high-school freshmen when the pandemic closed schools in 2020. Their education was severely impacted by the national crisis, but they have risen above and we've seen positive news regarding their SAT scores, graduation rate, and now ACT scores in recent weeks. These results also bring positive news in the area of literacy, with Georgia students scoring higher in reading than any other subject area. We will continue working hard to ensure every student has access to a strong education that will open doors to a successful future."