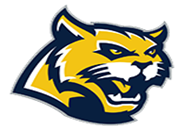 2022-23 Student Attendance Procedures
Cobb County School District now sends an automatic text, email, or phone call to notify you if your student misses a class or the entire day.
Responses to the automatic correspondence you receive do not excuse or serve as an excused absence.
If your student is out sick or has appointments, please send an email once they return to school. All excuses should be submitted to the Attendance Office Kathleen.Corrao@cobbk12.org
If you believe the reported absence of a class to be in error, you or your student should contact the teacher to correct the error.
In accordance with district policy, you have 3 days from the last day out to turn in a note to PPO.
Thanks for your help and support