We're Hiring! Cobb Schools Hosting Job Fair for Support Staff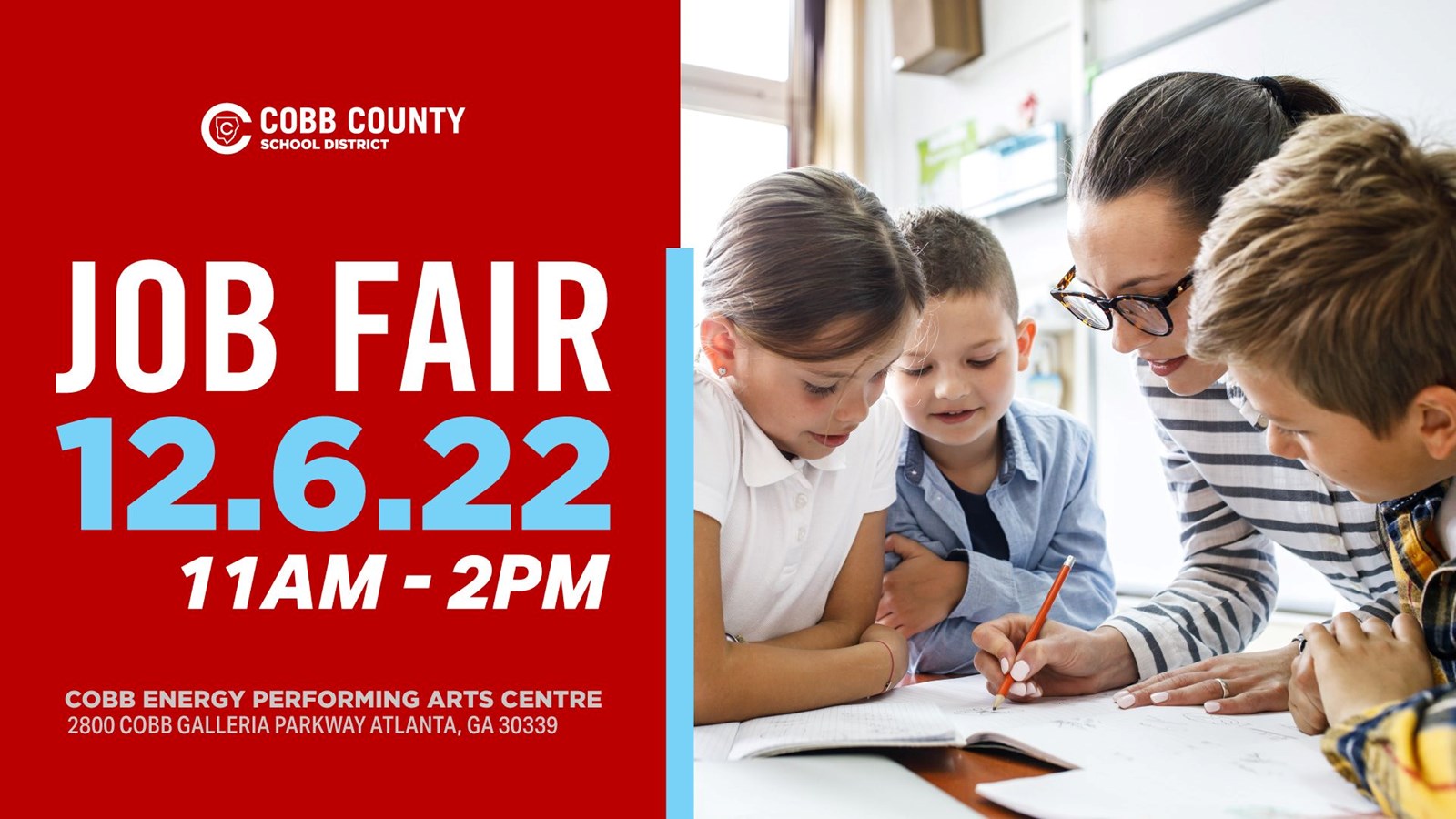 Attention job seekers! Now is your time to learn more about joining the award-winning Cobb Schools team.
The Cobb County School District is hosting a job fair for support staff from 11 a.m. to 2 p.m. Tuesday, December 6, 2022, at the Cobb Energy Centre.
There are open positions for bus drivers, food nutrition workers, school nurses, substitute teachers, custodians, and campus police. The job fair will also include positions with the following departments: Maintenance, Fleet Maintenance, and Special Education.
Ahead of the job fair, candidates can preview some of the current job vacancies here.
Candidates can get a jumpstart on the job fair by completing a Cobb Schools job application in advance. Members of the Cobb Schools team will be at the fair to help those who are unable to submit an application before the hiring event.
Start a career with competitive pay and benefits in a school district that Forbes ranked as one of the best employers in Georgia, four years in a row.
The Cobb Schools Superintendent proposed, and the Board approved, historic raises for every non-temporary staff member in the District in 2019 and again this year. In May, the Cobb Schools Board of Education approved an 8.5-13.10% raise for ALL non-temporary employees.