Superintendent Ragsdale Proposes Historic 8.5% - 13.10% Raise for all Non-Temporary Employees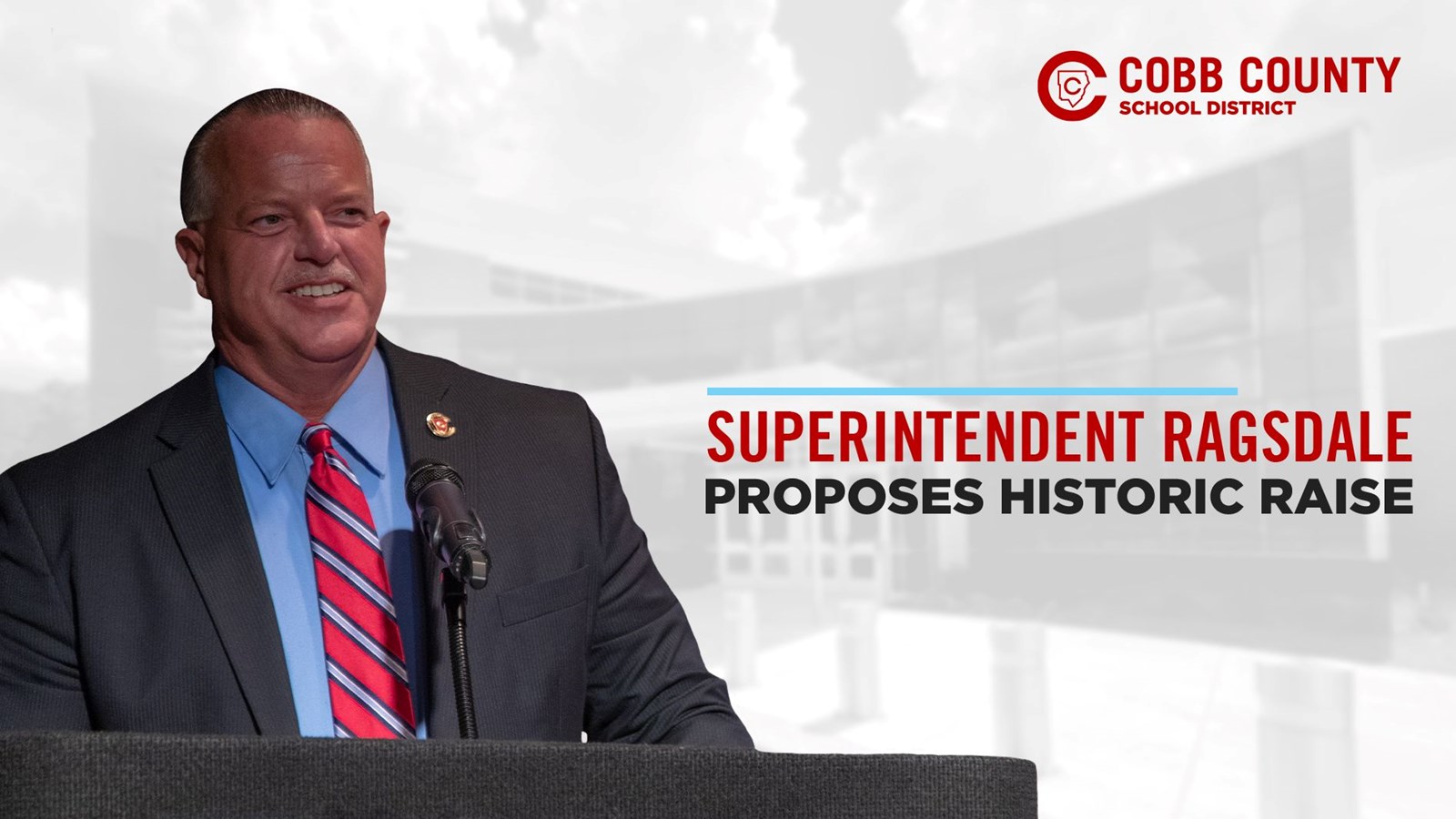 Planning is underway for the upcoming school year, and students and staff continue to be the priority, which is reflected in the District's proposed budget. Today, Superintendent Chris Ragsdale unveiled the tentative Fiscal Year 2023 budget, including a historic 8.5% - 13.10% proposed raise for every non-temporary staff member in the Cobb County School District. 
If the Board votes to approve the Superintendent's proposed budget, staff members will once again be reminded of why Cobb is the best place to teach, lead, and learn. Cobb teachers, social workers, bus drivers, custodians—every non-temporary staff member—will know they are a priority and a valued member of the Cobb Schools team.
"I am very proud of our Superintendent, who continues to offer significant raises while keeping costs low for the Cobb taxpayer. As led by our board majority, our conservative fiscal policy allows employees to live through unprecedented inflation while keeping our per-student-cost at some of the lowest in the Atlanta area. In Cobb, we keep schools, schools and make sure every taxpayer is getting the best return on their investment," said Cobb Schools Board Chair David Chastain.
The proposed raise--the highest in metro Atlanta--comes on the heels of the $2,000 bonus that Governor Kemp approved for teachers in March. Superintendent announced that the District would extend the bonus supplement to include all permanent full-time and part-time employees in the April 2022 payroll.
This is not the first time Superintendent Ragsdale has proposed a historic raise for the Cobb Schools team. In 2019, Superintendent Ragsdale proposed, and the Board approved, a historic 8-12.6% for every non-temporary staff member. Last year amid a pandemic, Superintendent Ragsdale secured a 4-8.6% raise for the Cobb Schools team.
In order to provide the same level of service students and families expect and deserve from the District's After-School Program (ASP), the Board meeting previewed proposed ASP enrollment and price adjustments for the 2022-2023 school year. If approved, the adjustments will allow ASP to stay competitive with other Districts, attract candidates for understaffed After-School Programs, retain qualified staff, and provide support to students with special needs (4 years old and older). More information on ASP will go out to parents soon.
Additional Highlights for the Proposed FY2023 Budget:
The FY2023 Tentative Budget is balanced
FY2023 General Fund Budget:

$1,303,409,442

General Fund Revenue
$1,333,260,529

General Fund Expenditure Appropriations
($29,851,087)

FY2023 Budgeted Use of Fund Balance

The District continues to maintain a AAA Credit Rating from 3 Global Credit Rating Services (Moody's Investor Service, Standard & Poor's, Kroll Credit Rating Agency). The District is the only government entity or corporation in the United States with 3 AAA Credit Ratings.
The District maintains a high degree of transparency regarding the FY2023 Budget to provide Cobb County Citizens with all information regarding taxpayer funds. All budget information and meetings are included on the district website.
The finances of the Cobb County School District continue to be audited every year by a professional, independent auditor (Mauldin & Jenkins CPAs).
Personnel Updates for Principal Level and Higher Positions:
Alford, Sandra, Appointment to Principal, Brumby Elementary School, from Assistant Principal, Pitner Elementary School, effective July 1, 2022.
Jackson, Lisa, Principal, Palmer Middle School, Retirement effective July 1, 2022.
Meyer, Laura, Principal, Nickajack Elementary School, Retirement effective June 1, 2022.
Richie, Dr. Amanda, Principal, Brumby Elementary School, Retirement effective July 1, 2022.
The Board voted to approve the following Ed-SPLOST projects: 
AGENDA ITEM #4 – Recommendation for Approval of Architect Appointment for the South Cobb High School Gymnasium Replacement
AGENDA ITEM #5 – Recommendation for Approval of Architect Appointment for Sprayberry High School Upgrades, Renovation and Classroom Replacement Project
AGENDA ITEM #8 – Recommendation for Approval to Award a Contract for Hillgrove High School Classroom Addition
AGENDA ITEM #9 – Recommendation for Approval to Award a Contract for Lovinggood Middle School Classroom Addition
AGENDA ITEM #10 – Recommendation for Approval to Award a Contract for McEachern High School Plumbing Improvements
AGENDA ITEM #11 – Recommendation for Approval to Award a Contract for Rock Removal at Pebblebrook High School Gymnasium, Theater, and Classroom Addition
Board Recognitions:
2022 GHSA Class 6A Traditional Wrestling State Champion (138 lbs.) – David Panone, Lassiter High School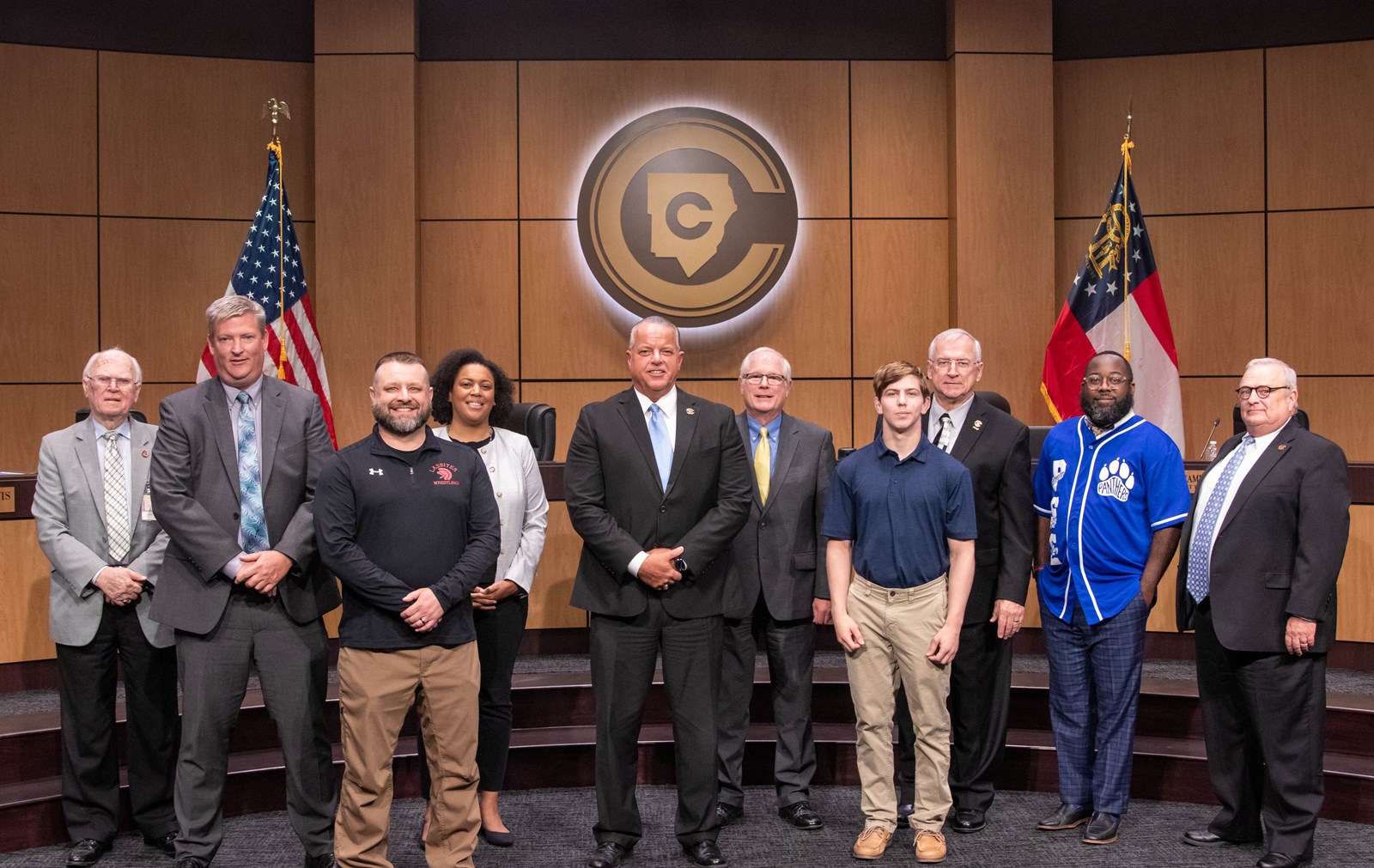 2022 GHSA Girls All Classification Traditional Wrestling State Tournament Champion (132 lbs.) – May Prado, Lassiter High School
2022 GHSA Girls All Classification Traditional Wrestling State Tournament Champion (142 lbs.) – Genevieve An, Kennesaw Mountain High School
2022 GHSA Class 6A Traditional Wrestling State Champion (160 lbs.) – Joey Robinson, Pope High School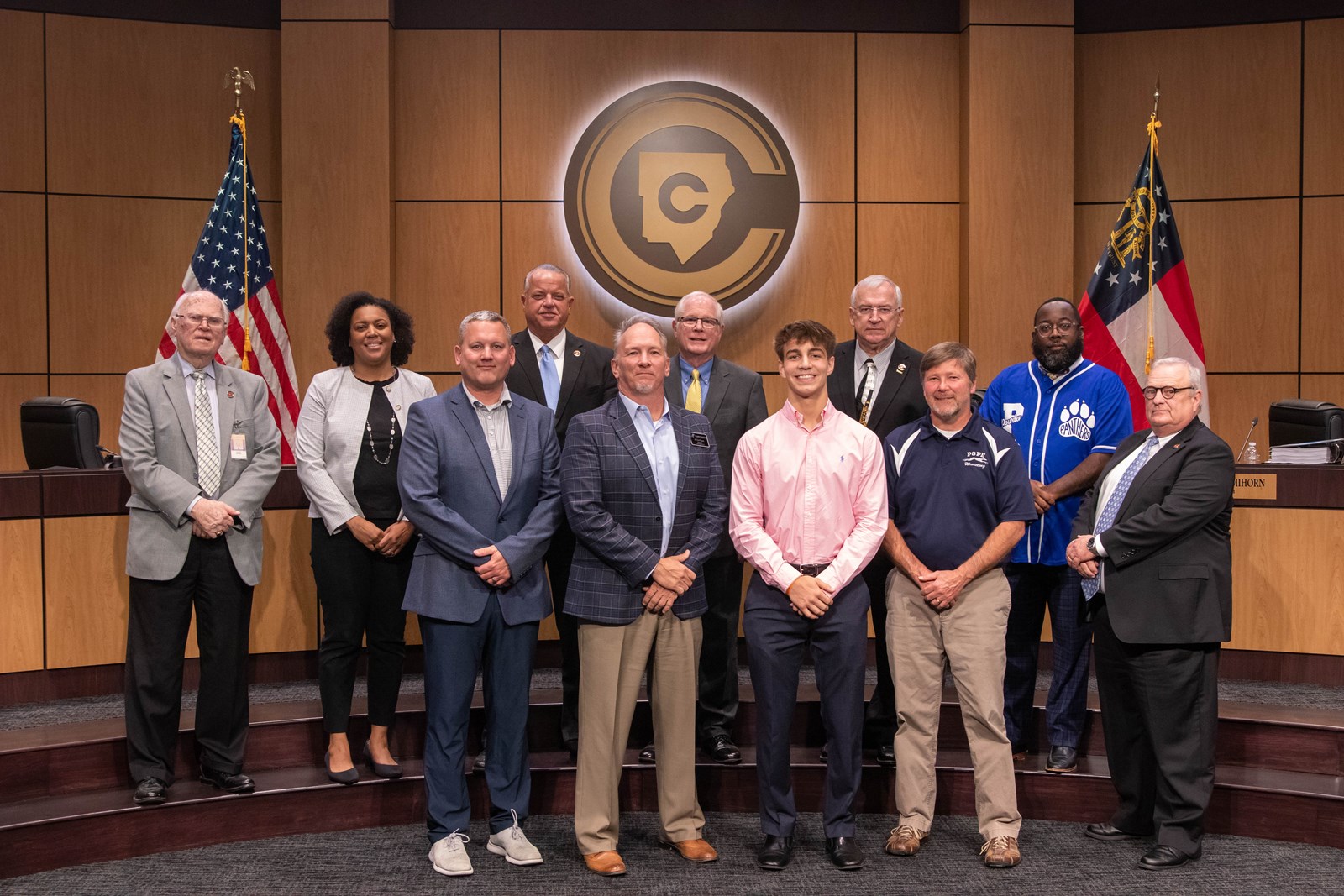 2022 GHSA Class 6A Traditional Wrestling State Champion (170 lbs.) – Zyan Hall, Wheeler High School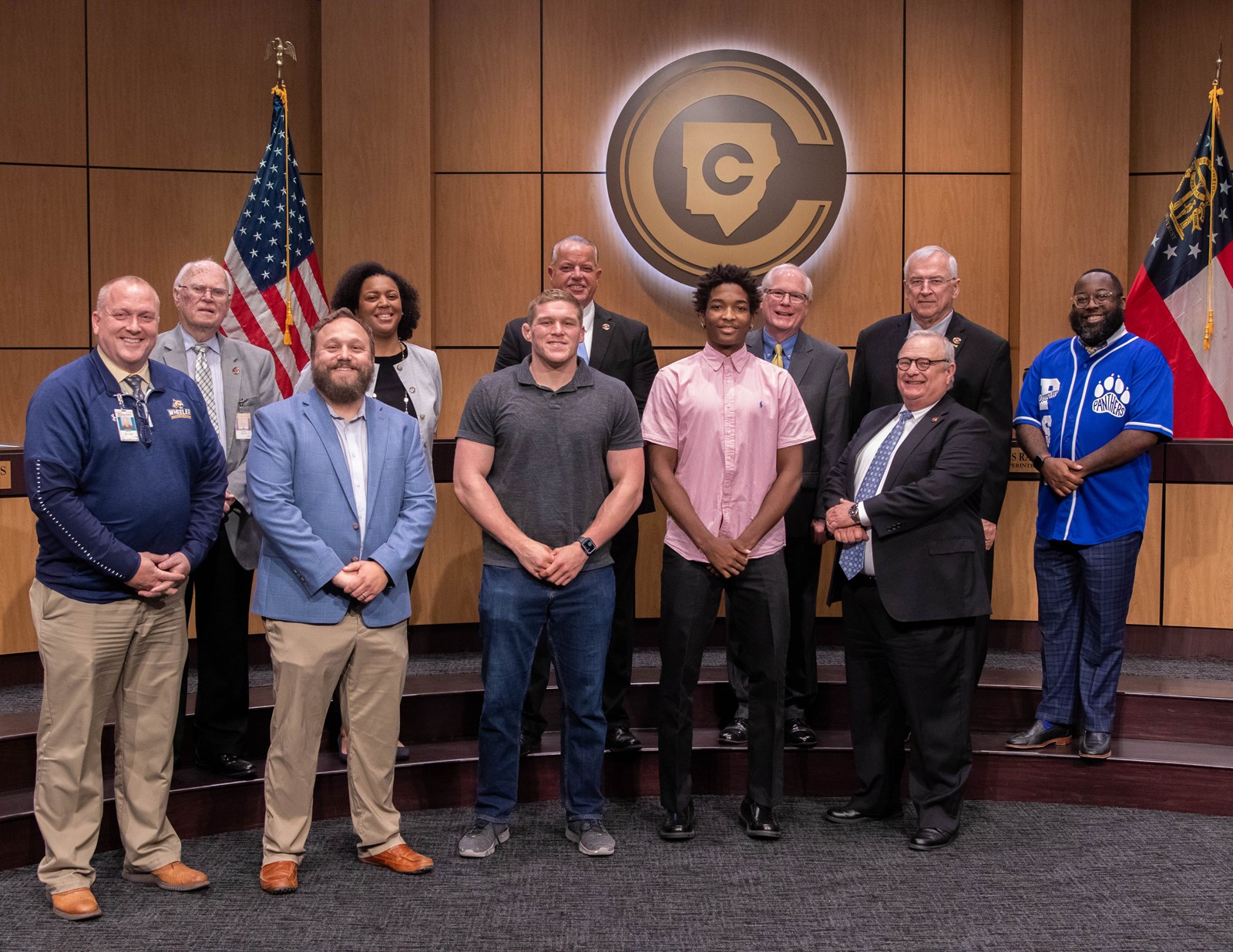 2022 GHSA Class 7A Traditional Wrestling State Champion (225 lbs.) – Zion Rutledge, Hillgrove High School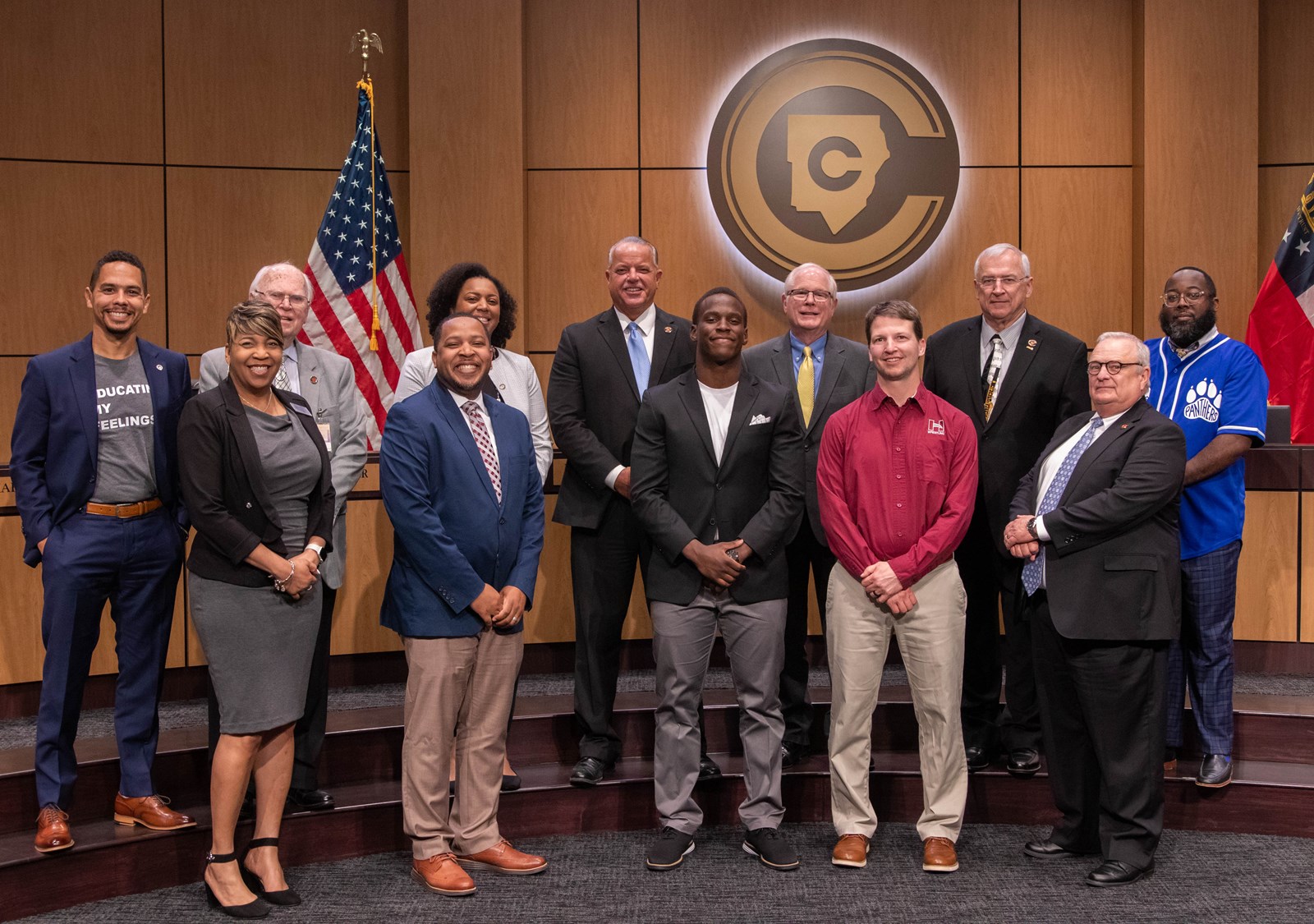 2022 Female Varsity National Orienteering Champion – Alexis Gabriel, Hillgrove High School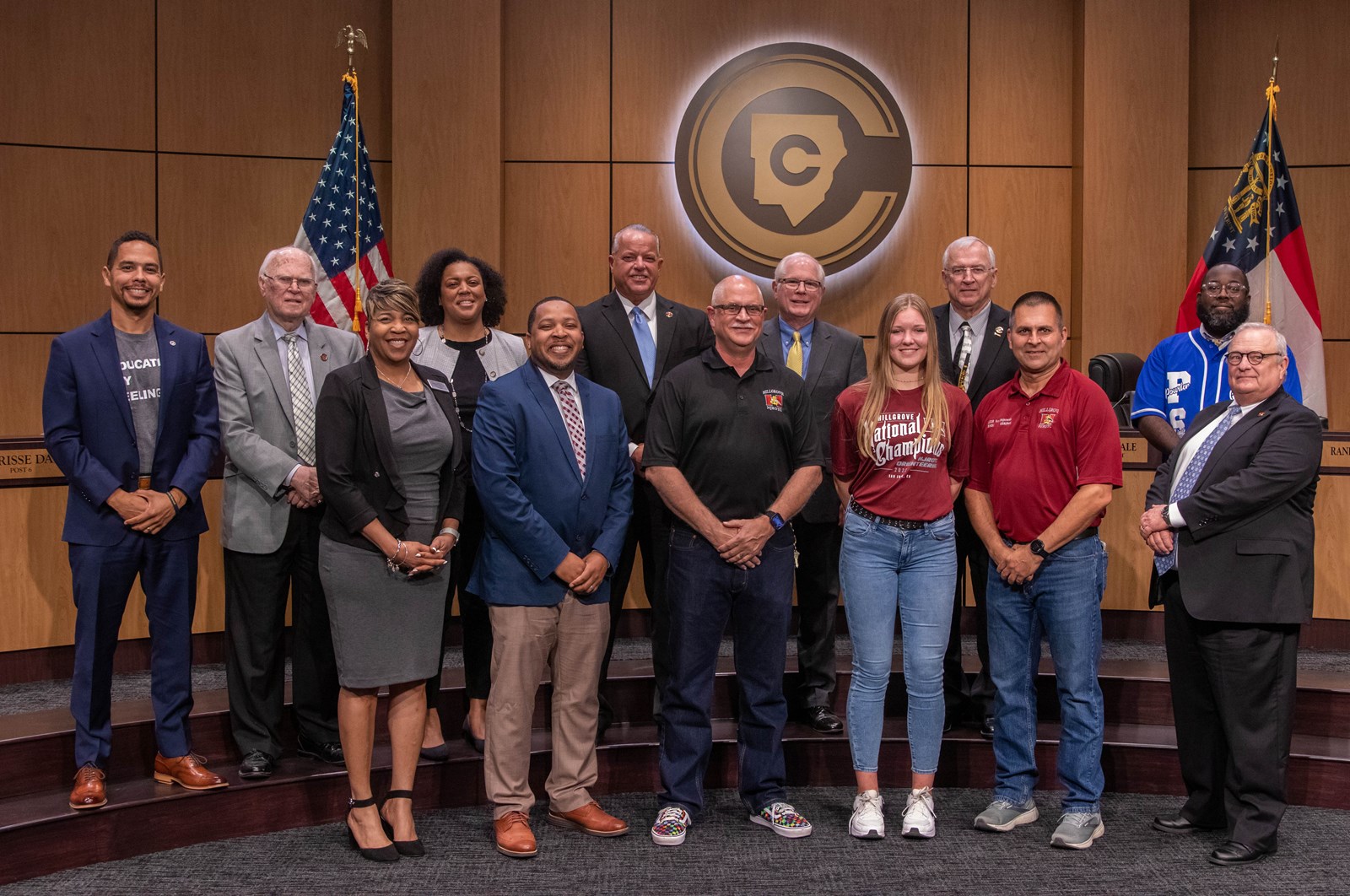 2022 Navy JROTC Orienteering National Champions – Hillgrove High School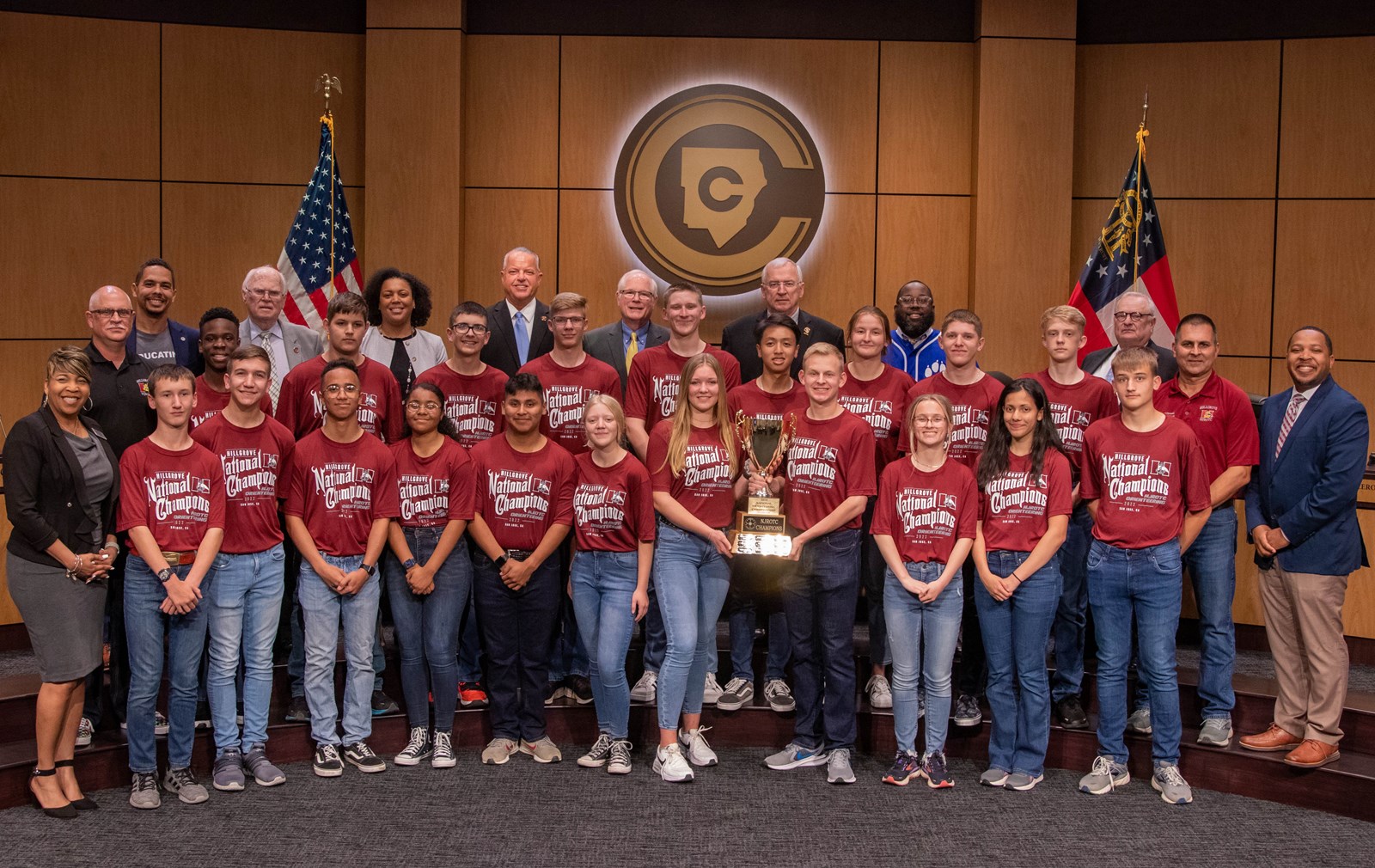 2021-2022 GHSA Class 7A Literary Argumentative Essay State Champion – Lily Hurn, Hillgrove High School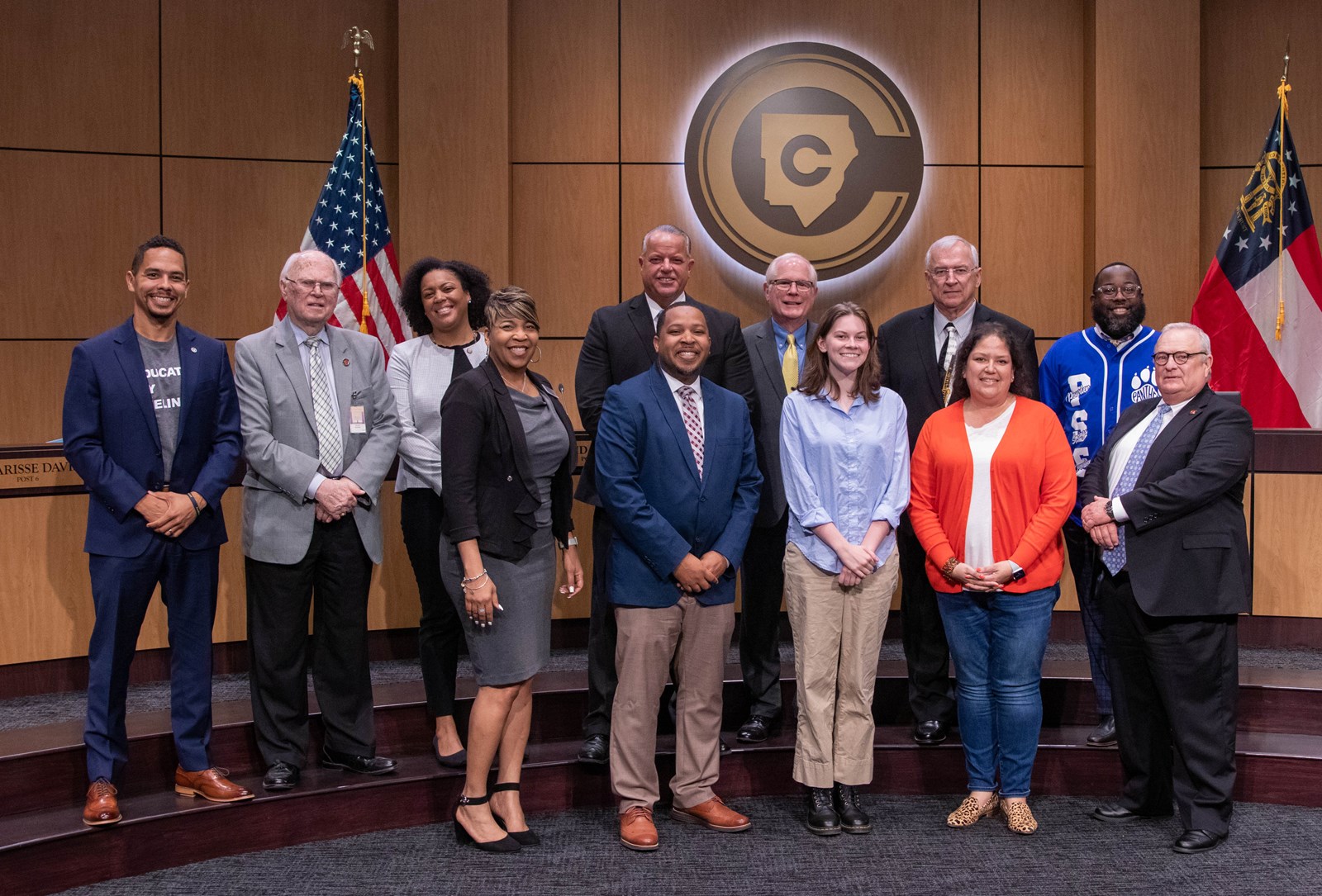 2021-2022 GHSA Class 5A-6A Dance High Kick State Champions – Allatoona High School
2022 Cobb Library Media Specialist of the Year – Peggy Clay, Acworth Elementary School