This is Cobb: Mark Johnson Praised as Pine Mountain's Hidden Gem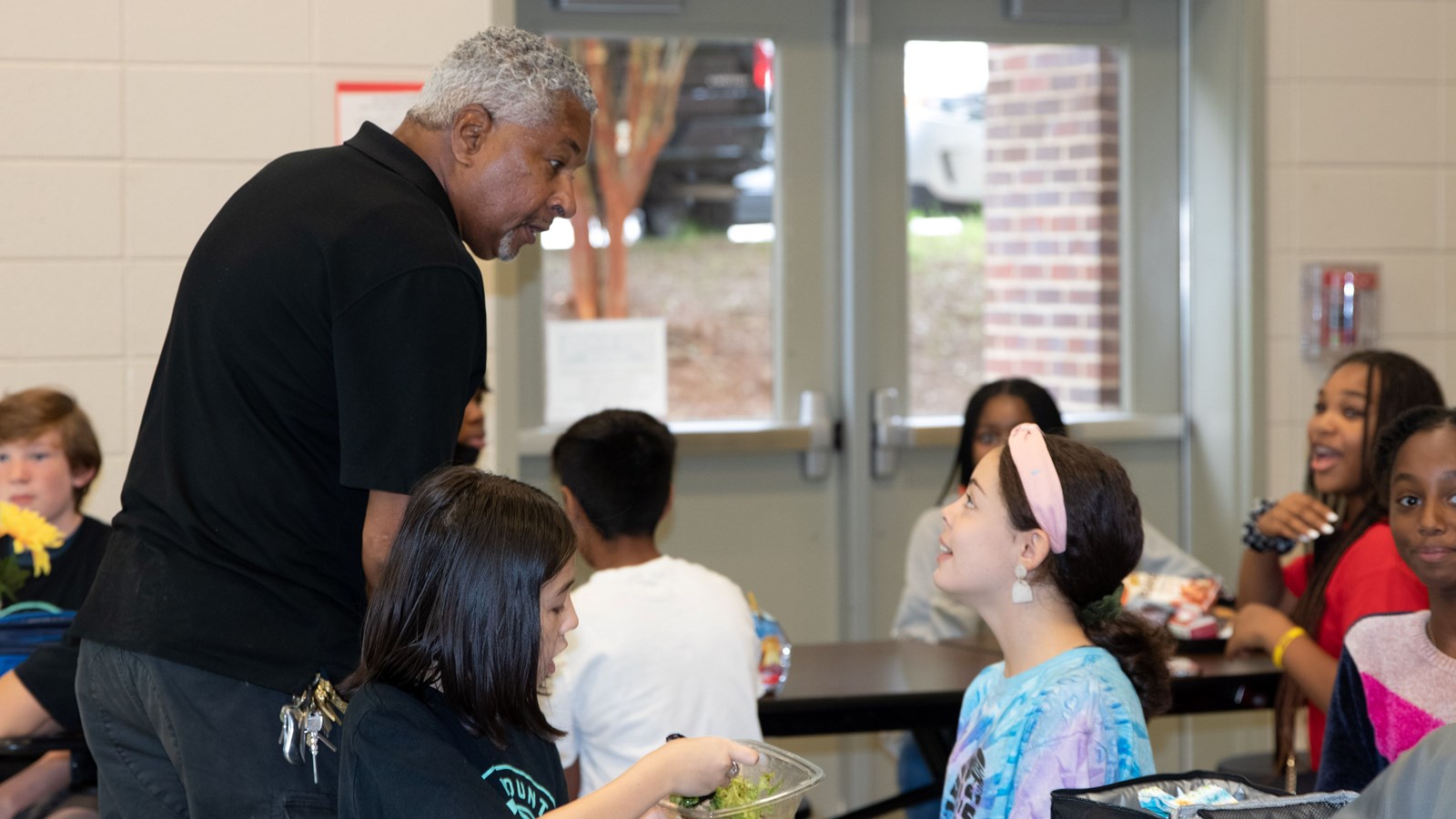 Mark Johnson watched as a student walked into the school over the summer, his eyes pointed to the ground. The Pine Mountain Middle School custodian peeked into the summer learning classroom and saw the student walk to his desk and put his head down. The teacher tried to talk to the student, but he never responded. He never lifted his head. Mr. Johnson's traditional morning greeting to the class brought smiles and reactions from all but the one student.
Some would have walked on but not Mr. Johnson. His love for the students at Pine Mountain wouldn't let him ignore the student who obviously needed to talk to someone. Mr. Johnson asked the student his name and inquired if he was having a problem.
"I have a lot of issues at home," the student responded.
The Pine Mountain custodian aimed to reassure the student that he was there to listen and provide support if he needed it.
"I want you to know that I'm here for you. I'm here for you," Mr. Johnson told the student. "If you ever want to talk, want to talk about anything, I'm here for you."
With that, the student lifted his head. The student now had a question for Pine Mountain's beloved custodian. He wanted to know the friendly custodian's name.
"Mr. Mark, nobody ever talked to me like that, nobody ever," the student confided.
So, "Mr. Mark" assured the student that he would absolutely be there whenever he wanted to talk.
"Every day when he came in, he started looking for me. He was telling me about his day. He said, 'it started off a little rough, but I knew that I was going to come here. I was going to see you, and things were going to get better,'" Mr. Johnson recalled.
Mr. Johnson reminded the student that he was at the school to learn, and the teacher was there to help him. He encouraged the student to show he cared about learning and to keep his head up.
"He started coming in school, taking the hood off, and keeping his head up," Mr. Johnson boasted.
That is an example of the type of student interaction at Pine Mountain that gave Mr. Johnson the reputation as the school's hidden gem.
"He's very nice. He asks how we're doing, how we're feeling, and it make us feel welcome at school," Pine Mountain 8th grader Jaydin explained.
Jaydin's classmates echo the praise of the dedicated custodian.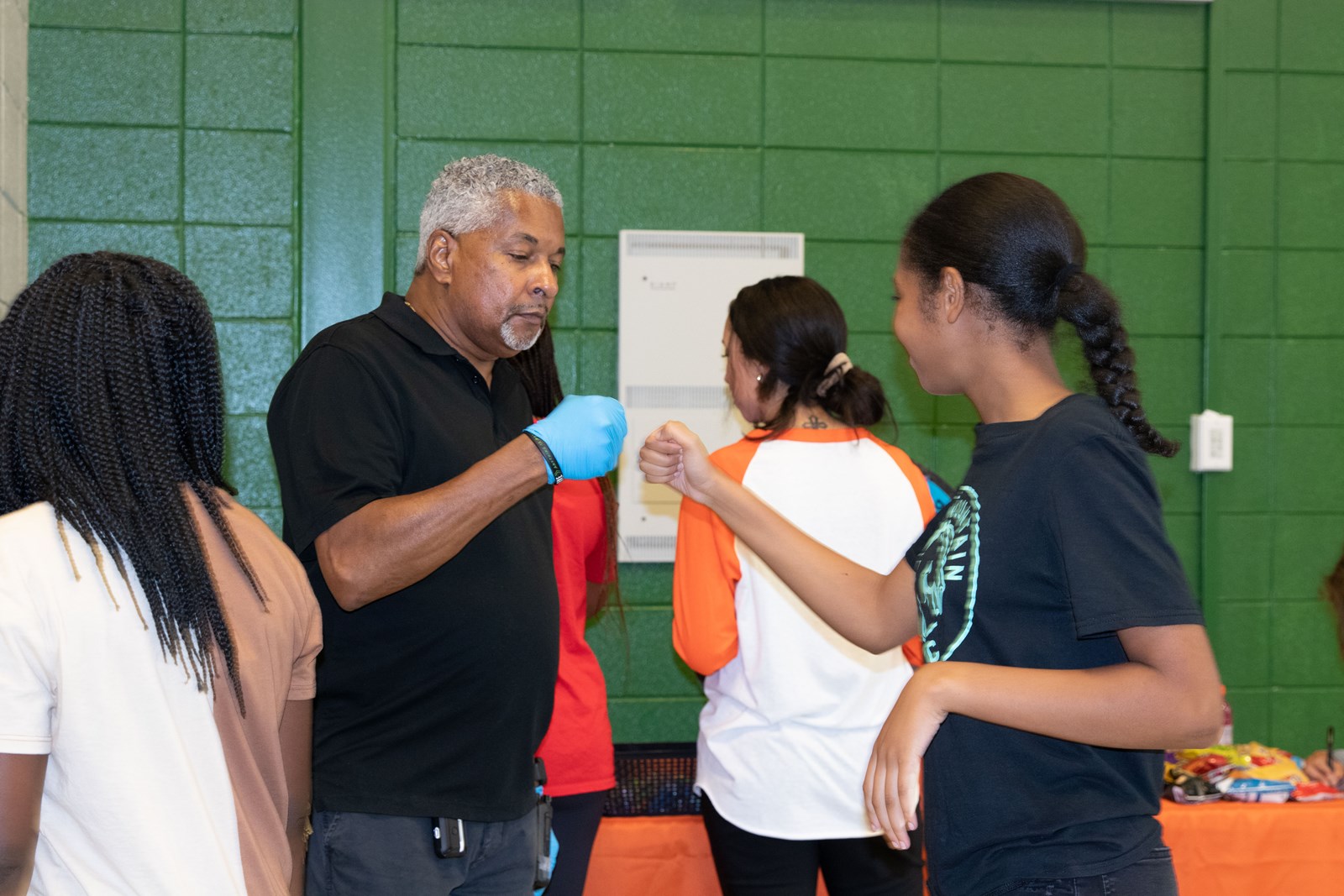 "Sometimes in the morning or just throughout the day, you'll run into him in the hall, and he'll give you a fist bump. It's really nice. It's nice to know that someone is paying attention to you and appreciates that you're there," added Jordan, 8th grade.
Mr. Johnson tries to build up the middle school students just like his father did for him.
"I've had children that have come to me, and they've voiced their concern about situations that they have at home. Some of them don't communicate with their parents. They'll come to me. Some kids have even come to me and said, 'Wow, I wish you were my father. I wish my dad taught me the way you did,'" revealed the father of four.
Mr. Johnson cares for the students he sees every day and enjoys seeing them smile. He wants them to know he is more than just someone who goes around the school collecting trash and cleaning up the school.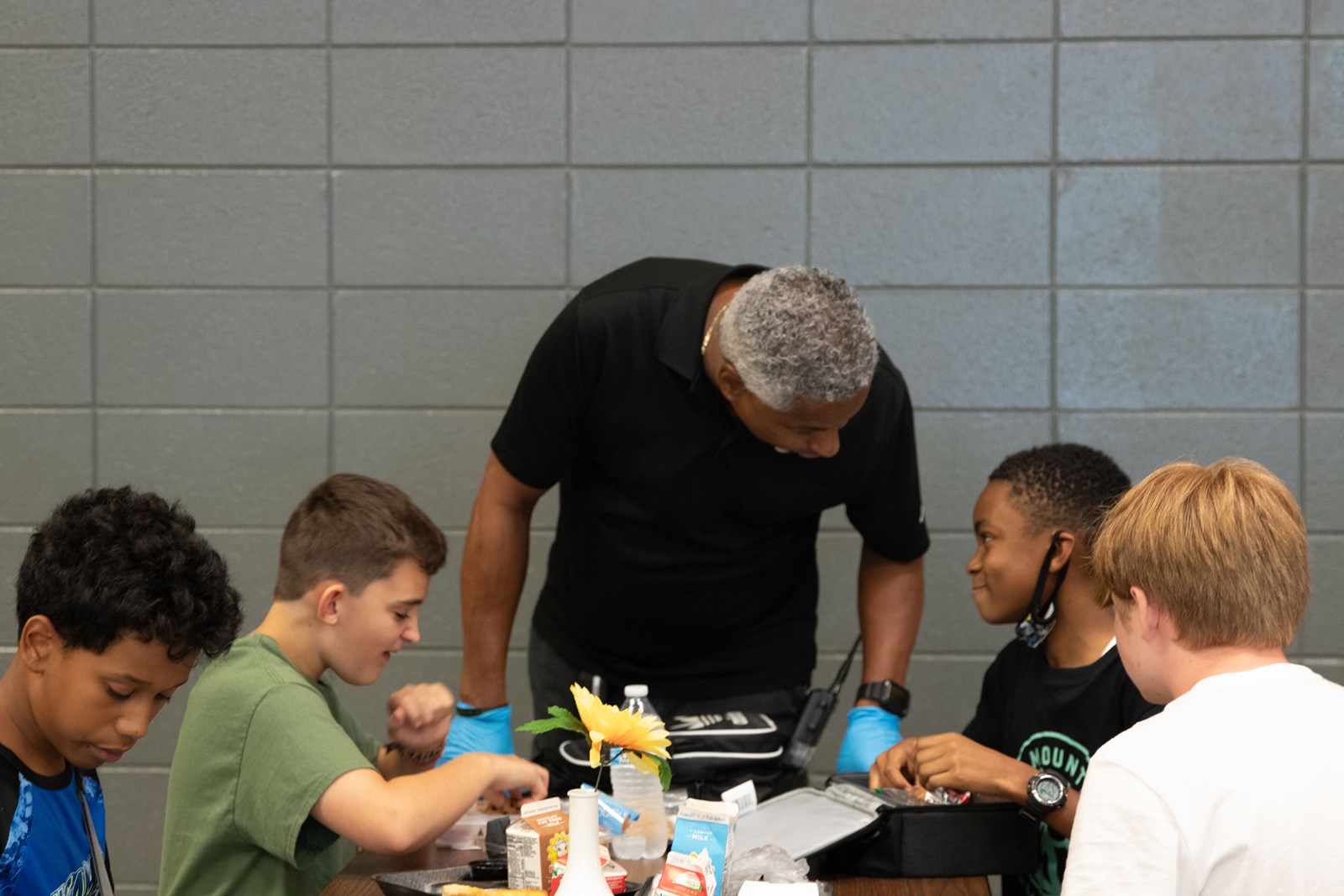 The kids know. They know he cares and that Pine Mountain would not be the same without him.
"Sometimes, like when we are walking into the lunchroom or walking into school, he'll give every one of us a fist bump, and that's really just fun and lightens the mood, especially in the morning when you're tired," said 8th grader Grace.
Even after the students leave Pine Mountain, they can't forget their favorite custodian. According to Kennesaw Mountain High School 9th grader Phoebe, Mr. Johnson is someone students could talk to if they ever needed anything.
"He was the most loved staff member, and he was the hidden gem of the school. He was the behind-the-scenes person for everything," Phoebe recalled from her time at Pine Mountain. "He always talked to students. He was never mean to anybody. He always welcomed everybody with open arms. He was just really a nice guy."
When Mr. Johnson applied for the job at Pine Mountain several years ago, he told the principal they were not going to find anyone better. As the school's hidden gem, he has certainly lived up to his promise.
"I felt that I could make a difference at this school," Mr. Johnson explained. "Coming up, my father only had a third-grade education. He never knew his father, but he used to always tell me and my brothers, he said, 'One thing I want you to always do is take care of your family and be the best, try to be the best you can. Wherever you work, whatever job you have, you do the best and try to be the best that you can.' So, I've always carried that. So, wherever I go, whatever I do, I try to do the best I could do."