Eastvalley Participates in Cobb Reading Challenge!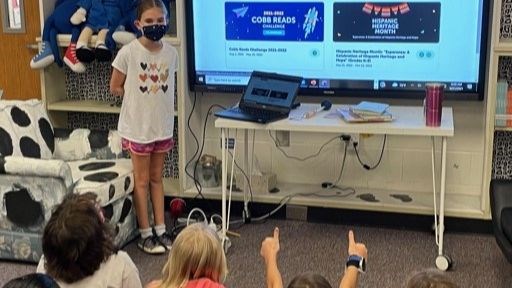 We are participating in the Cobb Reading Challenge!
Students are encouraged to log all minutes throughout the school year!
It is our goal to read and log 1,000,000 minutes this school year!
We have currently logged 282,000 minutes!
Keep up the good work!
Students can log minutes in "Beanstack", which is found "Clever".