Kell Wind Ensemble Featured at Southeastern US Honor Band Clinic at Troy University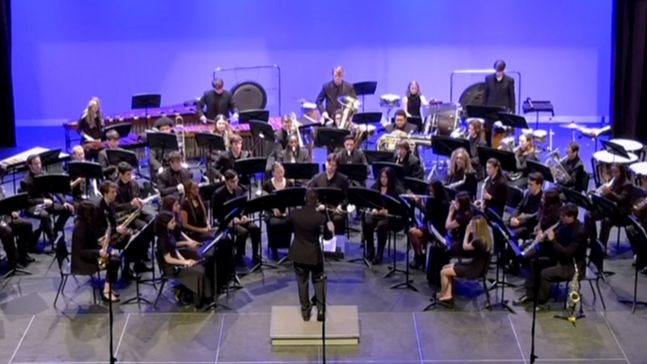 On Thursday, February 3, the Kell Wind Ensemble was featured at the Southeastern US Honor Band Clinic at Troy University in Troy, Alabama. 48 students took part in this incredible experience; they worked on music for four months, prepared a 40-minute concert, and performed for over 700 students, faculty, and guests at Troy University. The students began working on this music in October, and between marching band competitions, holiday concert music preparation, and All-State/Honor Band tryouts, managed to put together an incredible program entitled "An American Perspective."
Performing "An American Perspective" not only showcased the students' hard work but also told a story, through music, about how the American perspective of optimism through the years hasn't always been realized for every American. We used the power of our music to showcase an American perspective of progress – the compositions (written by men and women of different ethnicities and sexual orientations) telling a story about coming together and working toward a goal of inclusion and equal opportunity. This concert also featured and celebrated our incredibly talented seniors who have sacrificed and given so much of themselves to the band program and Kell High School over the last four years. It was a truly inspiring day!
To view the full performance, click HERE!
WELL DONE TO ALL OUR THE STUDENTS AND DIRECTORS!