Mountain View ES Commences Launch Sequence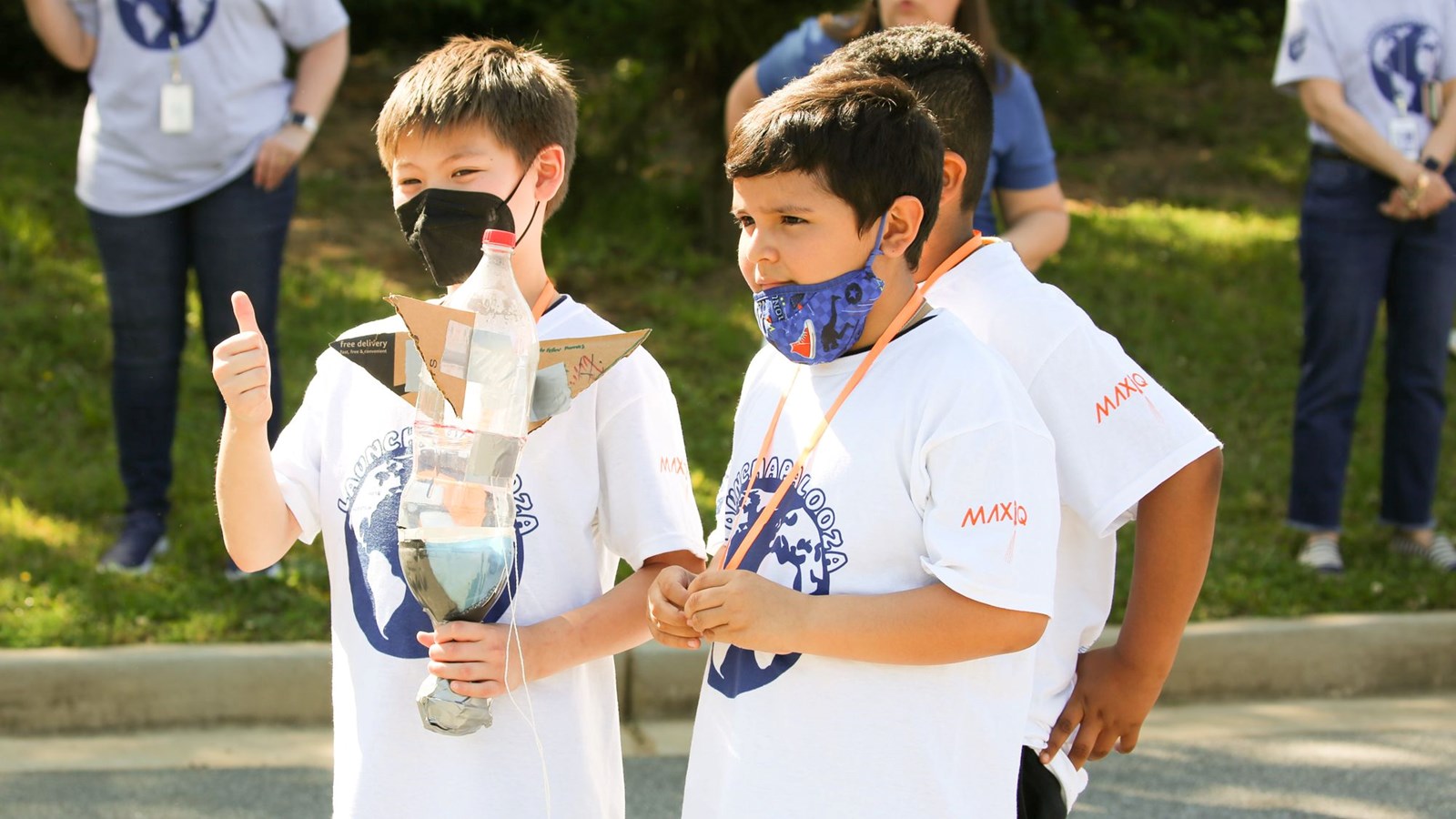 On a beautiful April morning, students, staff, parents, and administrators gathered in the parking lot at Mountain View Elementary (MVES) to witness a historic (and entertaining) event. Launchapalooza was the kickoff celebration of MVES's selection as one of only three elementary schools in the entire world to launch suborbital satellites this coming August. Students and launch crews from each grade got to show off their aerodynamic talents and problem-solving skills by sending their bio-fueled rockets into the sky to the delight and awe of all attendees.
Board Chair David Chastain and District Assistant Superintendent Dr. Ehsan Kattoula were on hand to show their support and watch the zero-emission rockets blast off.
In preparation for the Earth Day event, MVES launched over 200 water rockets the week prior, with the finalists competing on April 22. The goal was to have the rocket with the longest airtime. STEM Specialist Cassondra Zielinski acted as launch director and made it a whole lot of fun for the budding rocket scientists.
"We have been preparing for this since November," said Launch Director Zielinski, "and Launchapalooza became an official event in January. The students have been excited and going crazy with anticipation. We are the ONLY complete elementary school who is working on the initiative—other participating schools are just a science or club division."
In the lead-up to Launchapalozza, MVES students have been gathering and analyzing data on the pre-launch, launch, and re-entry of the rockets and the potential environmental impacts of the combustion and vibration (impact noise) of biofuel. The students have come up with many original ideas and have been testing those ideas. They will be able to share their findings and collaborate with other elementary students in both Virginia and across the Atlantic in South Africa.
The company that began the project is MAXIQ Space, and MVES has been partnering with bluShift Aerospace as the launch vehicle for the satellites in August. The small satellites being built by the students will help to inform the United Nations/UNICEF Sustainable Development Goals (SDG) of Good Health and Well-Being (SDG 3), Climate Action (SDG 13), and Life on Land (SDG 15). MVES also added the following as their own school initiatives: Quality Education (SDG 4), Clean Energy (SDG 7), Sustainable Cities and Communities (SDG 11), Life Below Water (SDG 14), and Partnerships for the Goals (SDG 17).
"STEM is a mindset," said Ms. Zielinski. "It's a way of thinking about a problem and solving it when we do not know all the components, issues, or data. I cannot think of a better example than space exploration coupled with the environmental impact on Earth, which connects all facets of STEM, including ELA and Social Studies."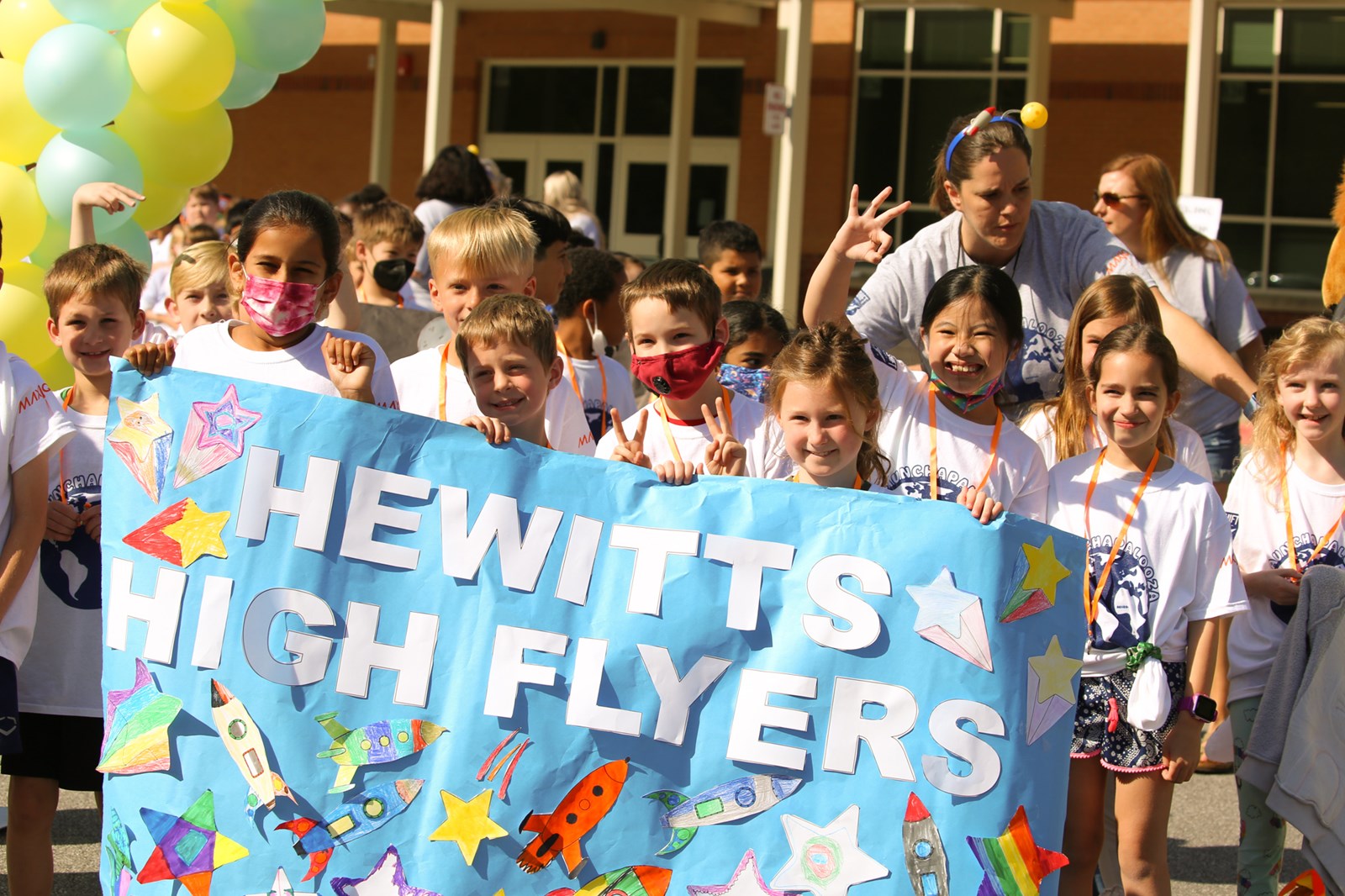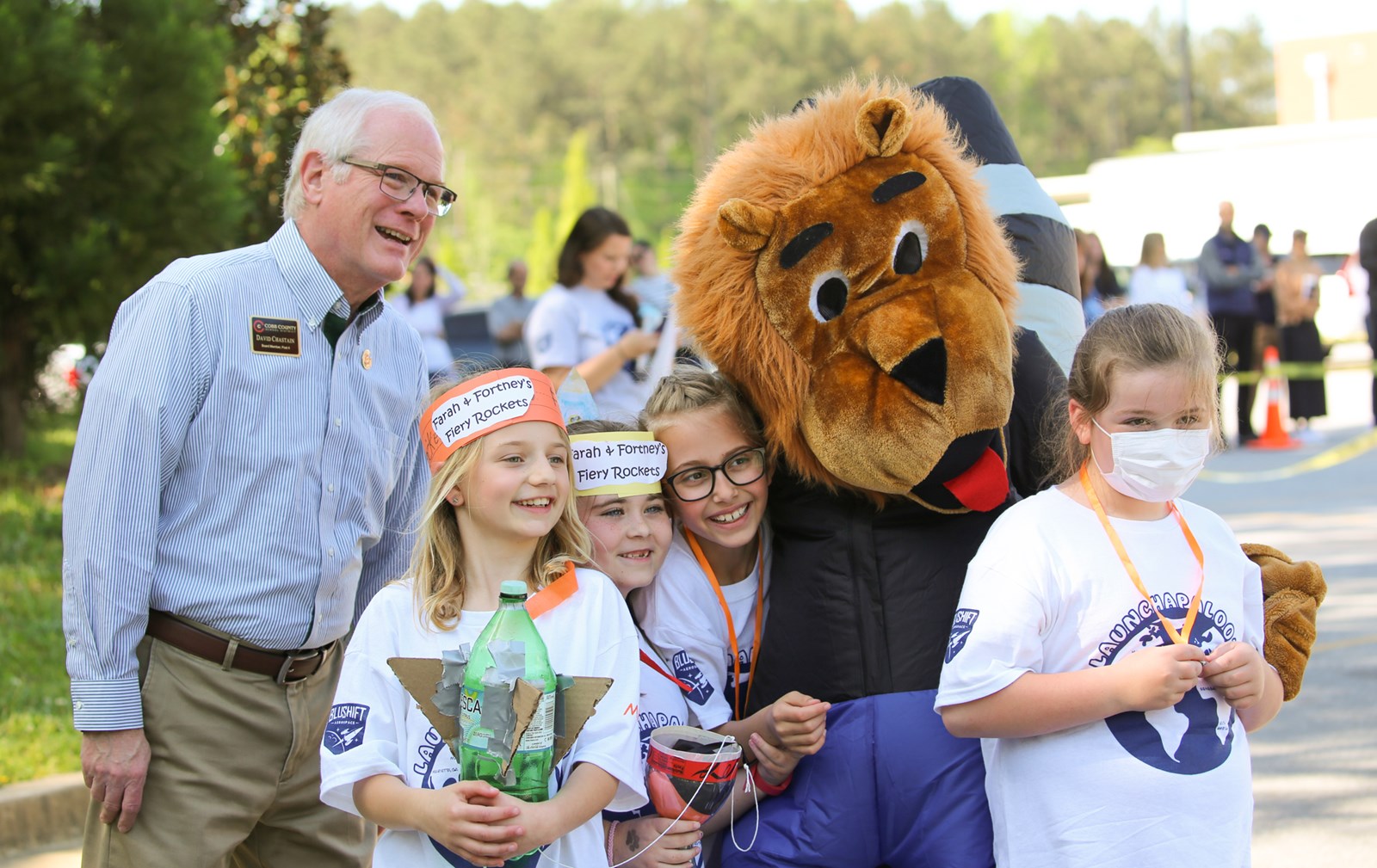 After launch in August, MVES satellites will be returned to the school, where students will have time to collect and analyze the data, make changes, and resubmit them for a return trip to space and more data collection. It is a fantastic opportunity for students to not only get hands-on STEM training but to become a very real part of making a difference in their world.
"To be a student aged 5-10, and being asked to help the environment, preserve the good health of all living beings, share data and ideas with the world, and explore space, is a once in a lifetime experience," said Ms. Zielinski. "This one opportunity bridges all interests, curiosities, and excitements in a young student's mind."
Two very excited students were teammates Molly Sullivan and Stevie Rogers. Their rocket design for team Galaxy World won them the top spot in second grade. "It was really fun," said Molly, "I was nervous and excited at the same time." Stevie agreed and said she was very proud to be a part of the whole project. "It feels great to be first place, and I feel that everyone was cheering me on," she said. "I learned that I might want to be an engineer when I grow up because I enjoy building things. I feel like this has been one of the best days of my life!"