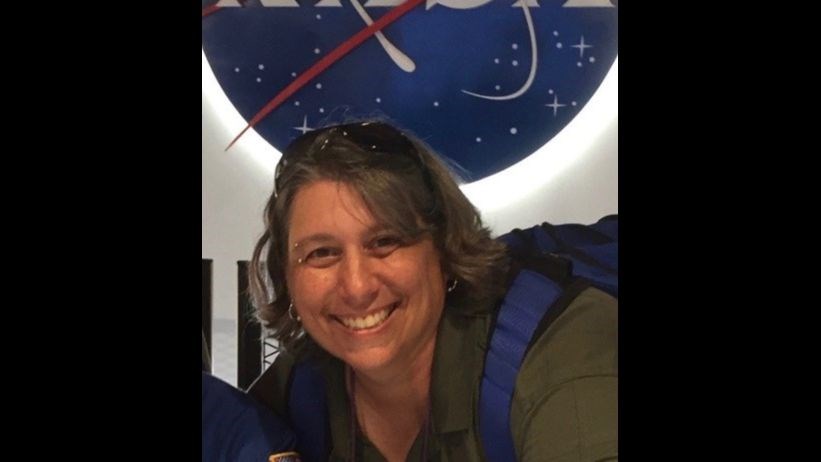 The STEM Lab
The Mountain View STEM Lab and program provides innovative and creative thinking, high level rigor, and learning opportunities that students explore through the Engineering Design process. Because all students come with different ideas, interests, and background knowledge, the STEM program provides a multitude of entry points for students to determine a path and affords every student at Mountain View to experience STEM as it is intended – to become a problem-solver and critical thinker through experiences within the environment they live in.
STEM is incorporated into every students' schedule within the specials rotation and it implemented throughout the day in all other courses. Students will experience STEM, not just learn what STEM means. How do we do that at Mountain View, and what does it look like? Students will take nature walks – whether through Augmented Reality, Virtual Reality, or in person – and will discover the environment to which they are a part of. We will utilize trees, rivers, ponds, dirt, rocks, space, stars, eco tours, and more.
Students will use microscopes, telescopes, mineral and water test kits, as well as drones, rockets, computers, 3D printers, and iPads to brainstorm ideas, plan, test their plan, gather data, and then improve on previous results. Lessons are specifically designed so that every student works through the Engineering Design process as an individual, and, as a collective group. In turn, students have a high-level of engagement in hands-on, relevant ways.
The Engineering Design Process
Dr. Zielinski (aka Dr. Z) balances student interest, curriculum, and rigor using inquiry-driven approaches to learning. To do so, Dr. Z brings the community, environment, and content together through advanced learning techniques, strategies, and hands-on approaches. Mountain View's STEM Program and Lab is specialized and organized as a school-wide program; providing the STEM-related benefits which includes critical-thinking skills, communication, imagination, and creativity building. Students are offered opportunities to question, learn, and excel through the engagement of world applications, environmental surroundings, and interactive lessons.
Dr. Z has been teaching since 1994 with her specialty being inquiry-learning methods. She has taught K-12 traditional, 9-12 online, as well as graduate level courses in Pennsylvania, Texas, and Georgia. She served as a Southeastern Coach for over 2oo mathematics teachers and administrators in Louisiana, Georgia, and Florida and has coordinated, and presented at several STEM conferences. Her most recent accomplishments have been a dozen sensors on a bluShift Aerospace rocket for a suborbital launch scheduled in 2023, a dozen weather sensors on the International Space Station in 2020 which collected data for her STEM students and returned to earth on SpaceX's Dragon Capsule and working on the radio JOVE project for fall 2022. The data collected is being deposited in a world-wide data bank and will be presented at World Space Week.
She holds a Bachelor and Masters degrees in the fields of Mathematics, Distance Learning, Adult Education, and a PhD in Curriculum and Instruction. She holds a NASA Lunar and Meteorite Certification and is a member of the Civil Air Patrol. She is gifted certified and a member of the STEM, and Science, Teacher Leader Academy. She has been a Girls Who Game Sponsor, Girls Who Code Sponsor and has attended several SPACE conferences.
Quote:
"We will always have STEM with us. Some things will drop out of the public eye and will go away, but there will always be science, engineering, and technology. And there will always, always be mathematics."
Katherine Johnson