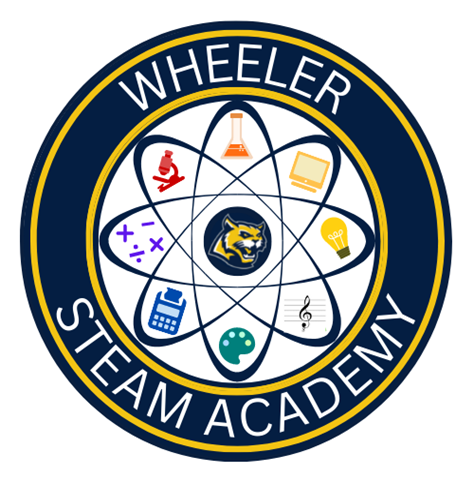 Wheeler STEAM Academy Class of 2027 Applications will open on December 2, 2022.
Click HERE to access the application.
STEAM Academy Application Timeline
Online application available: December 2, 2022
Wheeler Rising 9th Grade Parent Night: February 1, 2023 6:00-8:00
Online application closes: Midnight, February 18, 2023
Admission Decisions: March 3, 2023
Deadline for students to accept admission: March 24, 2023
STEAM Academy - Parent Communication
Discovering the best methods of communication and formulating messaging plans early in the year is important, as is maintaining consistent communication throughout the year. Please fill out the form in the link below if you would like the STEAM Academy to contact you throughout the school year about STEAM Academy events and news.
https://forms.office.com/r/cKMS8X8H6k
Wheeler STEAM Academy Description