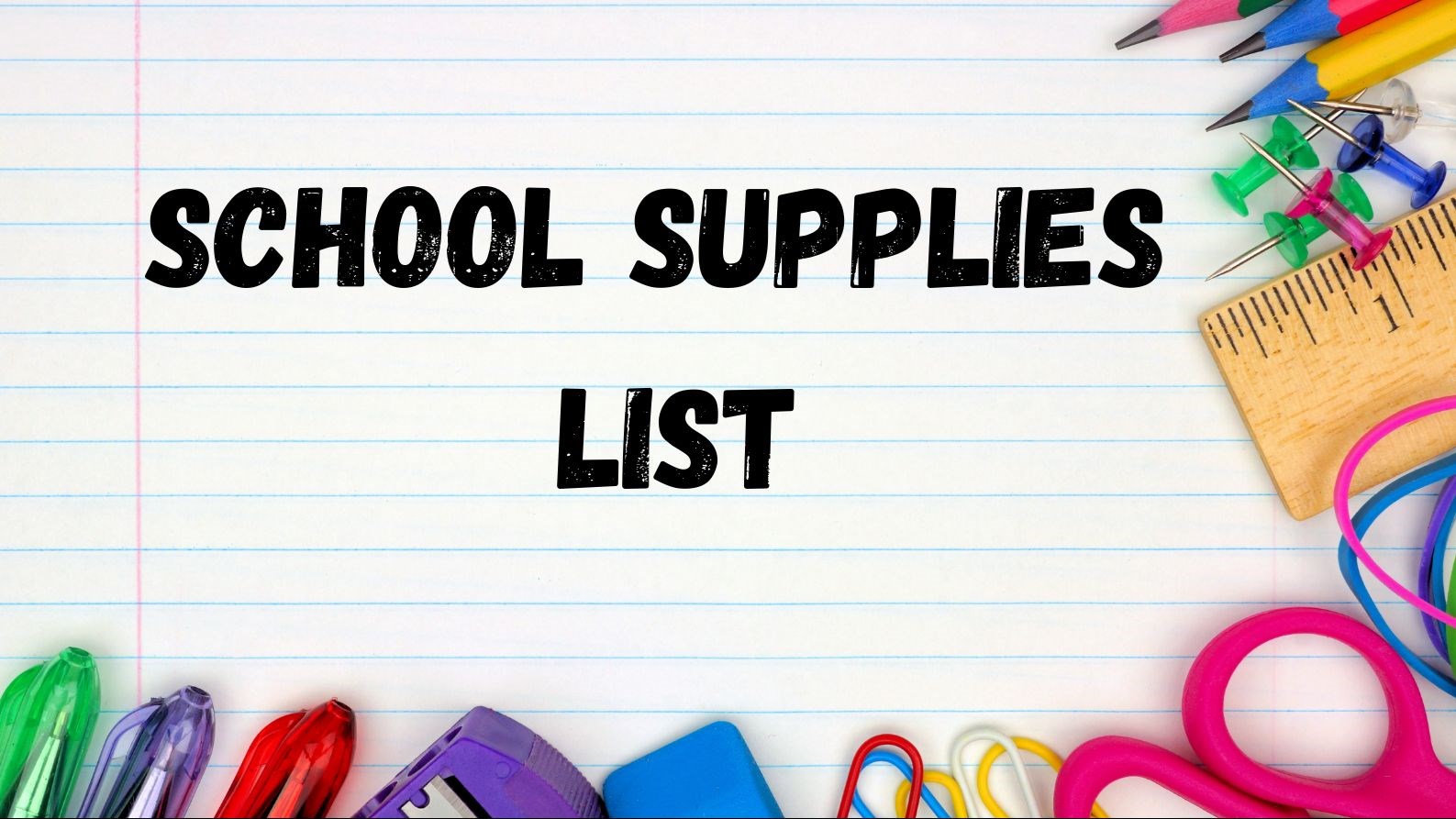 6th Grade
6th Grade Supply List 2022-2023.pdf
7th Grade
8th Grade (2022-23)
These are basic supplies needed for all students. Supplies should be replenished each 9 weeks as needed. Each subject area teacher may add additional items the first week of school.
Large Binder for multiple subjects
Pencil pouch with holes to fit in binder
Blue and black pens
Pencils- #2
Manual/handheld pencil sharpener
Erasers
Colored pencils
Highlighters
Dry-erase markers
1 black sharpie

Notebook Paper
Earbuds
Glue Sticks
Scissors
Plastic Pocket Tab Dividers (5-pack)
Three-pronged folders
Composition notebook
5 – 3 ring pocket binder folders
Color markers
Flash drive
8th Grade Additional Supplies
Calculator (TI-30XIIS is recommended) Algebra I students may have a graphing calculator, but it is not required.
Student Agenda or Planner
Supply lists will be provided by connections teachers during the first week of school.
We would greatly appreciate donations of the following items:
Tissues
Paper towels
Disinfectant wipes
Band-Aids
Lysol Spray (fresh scent)
Hand Sanitizer
Ziploc bags (any size)
Construction paper (any color/any size)