Cellphone & Electronic Devices Policy
2022-2023 Cell Phone and Electronic Devices Policy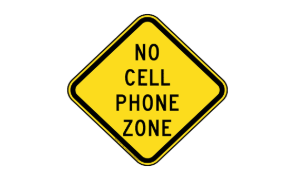 Dear Parents:
Because we have seen an increase in cyber bullying nationwide, an increase of distraction due to cell phones, and we have seen a decrease in appropriate social interaction between students, we have decided that cell phones and all other electronic devices (i.e. cell phones, tablets, iPods, PSPs, Smart watches, audio ear pieces/air pods, headphones, etc.) must be turned off, including the notification setting, upon arrival at school. Beginning at 8:50, all personal electronic devices must remain in the student's bookbag until the end of the school day. Students cannot be on their device until they are at the bus port (not walking to the bus port) or in the car rider line at the end of the day.
If a teacher allows BYOD for a specific class period, students will be given permission in that class period to retrieve the devices. Any personal devices seen or heard at any time without specific permission will be confiscated, and the student will receive consequences through our behavior management plan.
This letter serves as the official introduction and warning about cell phones and electronic devices. Students will be reminded of the Cell Phone and Electronic Device Policy during the first week of school and throughout the school year; however, after the first week, there will be consequences for failure to adhere to the Cell Phone and Electronic Device Policy.
1st Offense First Week of School Warning ONLY No Parent Phone Call
Students will be allowed to place phone or device in bookbag.
2nd Offense Phone Confiscated Parent Phone Call
3rd Offense Phone Confiscated & Morning or After School Detention Parent Phone Call
4th Offense Phone Confiscated & ITI Parent Phone Call
5th Offense Phone Confiscated & Referral Parent Phone Call
If your student's device has been confiscated, a parent must come to the front office to sign for the device.
Field Trips – Students may only use their personal electronic devices when given permission at specific time(s) and place(s). An electronic device without permission will be confiscated.
Early Morning Supervision/Study Hall (8:15-8:50)- Cell phone or personal electronic devices (as defined above) are NOT permitted. Students may use their school laptops (if assigned), or they will be allowed to complete work in the Media Center after it opens at 8:30 (as space permits).
Parents, we need you to partner with the school on this policy. Therefore, we ask parents not to text or call students on their cell phones during the school day. (All calls/texts during the school day, including those from parents, are a violation of the policy.) Students may receive a pass to the front office to contact a parent/guardian. Parents/Guardians, if you need to contact your child during the day, please call the front office at 770-975-6764.
Thank you for your cooperation and support as we strive to minimize distractions due to cell phones and electronic devices, encourage appropriate social interactions with peers, and to be laser-focused on teaching and learning.