Each $1 Reaches 1: Join the Cobb Schools Foundation to Take Student Success to New Heights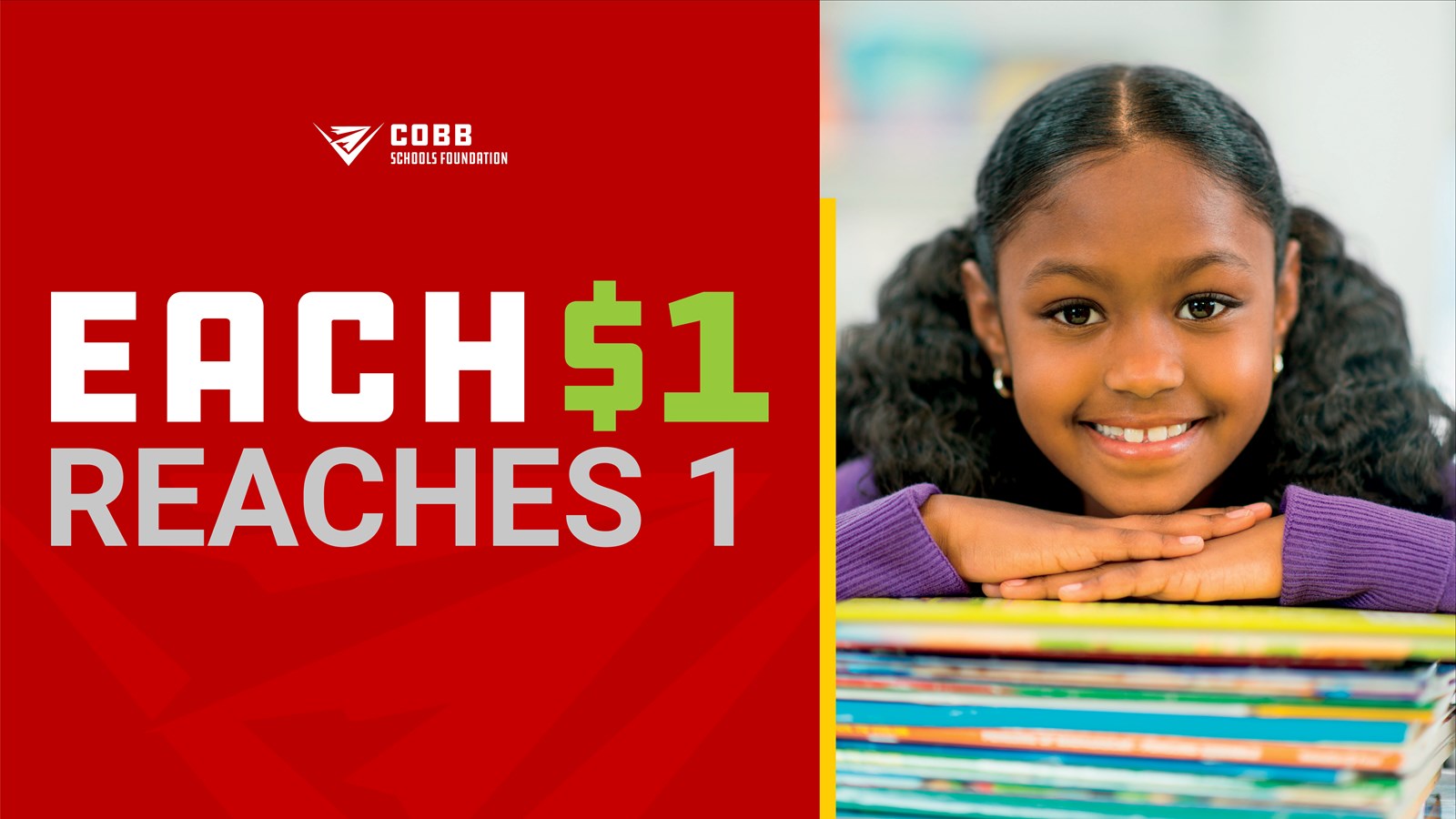 The Cobb Schools Foundation is inviting the community to join the campaign to provide financial support to help reduce barriers that some students face, reward student success, and support teachers and their future growth. Thanks to community support, each dollar given reaches a student and delivers additional resources for students throughout the Cobb County School District.
"We are grateful for the community's continued support of our mission to take student success to new heights. All students deserve the opportunity to aspire to greatness no matter their personal challenges and experiences, and we are proud that each Cobb Schools Foundation donation reaches a member of our school community in need," said Felicia Wagner, Cobb Schools Foundation Executive Director.
The Each $1 Reaches 1 Campaign will support the following areas:
Family Stabilization: This program gives Cobb Schools social workers another tool in assisting those on the verge of homelessness, those experiencing homelessness, or those in a major situation that may affect a student's living situation. Last year, more than 600 students were provided afterschool scholarships, devices, hotspots, utility support, or housing assistance.
Learning Interventions: This program supports Cobb Schools special learners by providing equipment, technology, or classroom resources that extend their ability to communicate, experience safe movement, or have access to a calming area for a needed in-school retreat.
Scholarships for students and teachers: Support varies per scholarship, but these are offered to Cobb Schools teachers and students to continue their desire to learn, grow, and serve.
To learn how you can donate so Each $ Reaches 1, visit the Cobb Schools Foundation website.
The Cobb Schools Foundation is already making a difference in the lives of Cobb students. Listen to North Cobb High School graduate Sarah Triana and Osborne High School graduate Lesly Vasquez share their stories about how they are taking student success to new heights.