Osborne Alumnus Surprises Student with Full-Ride Scholarship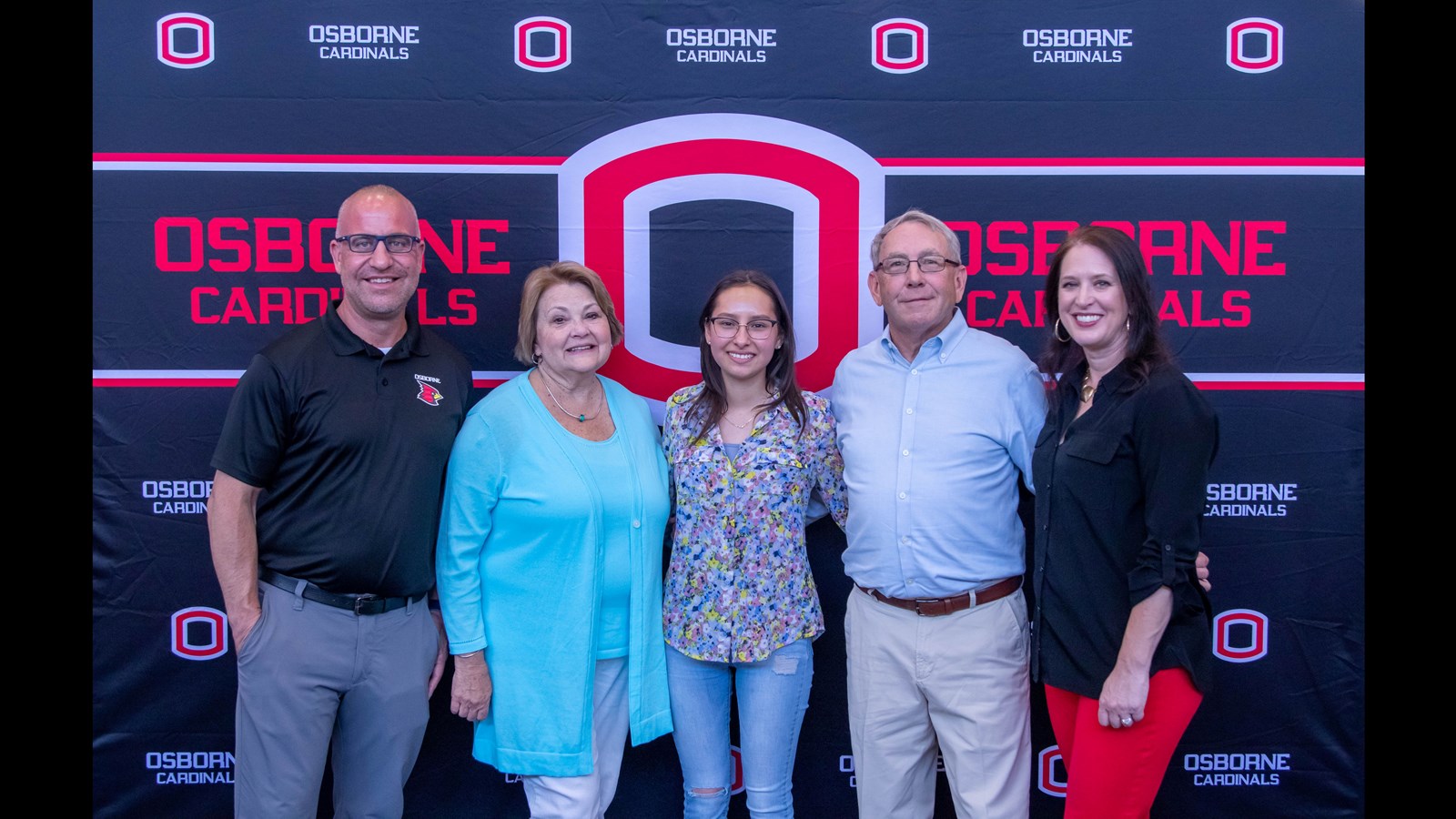 According to staff at Osborne High School, Lesly Vasquez is phenomenal, helpful, kind, determined, resilient, humble, and has a bright future ahead. Now, Lesly's future is even brighter. Ahead of graduation day, Lesly learned she was the recipient of a full-ride scholarship—up to $52,000—so she could fulfill her dreams to become a teacher and help other students just like her teachers at Osborne helped her.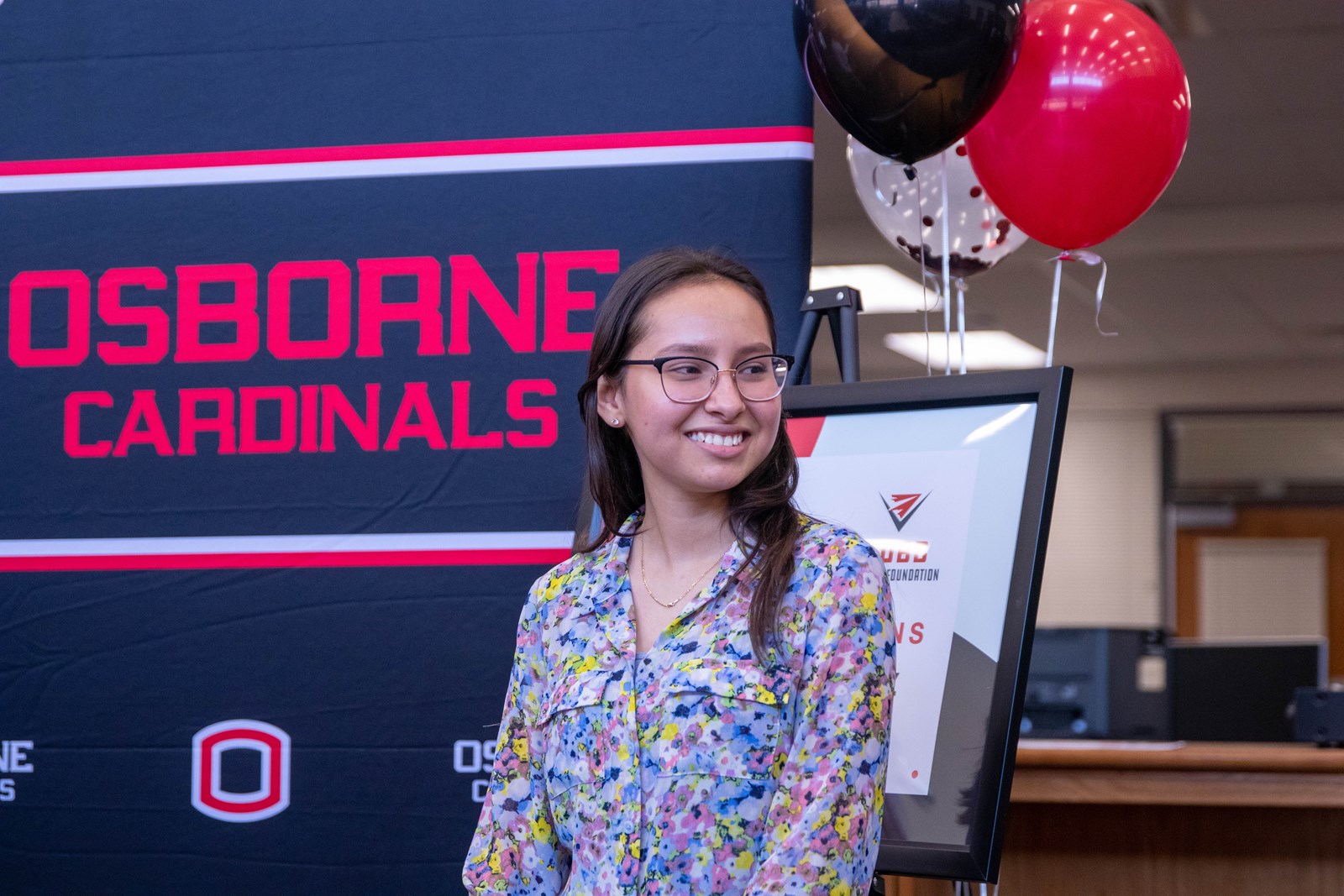 Lesly will be able to attend college and impact students like herself thanks to the generous donation of Cobb Schools graduates Wayne and Shirley Langley. Mr. Langley graduated from Osborne decades ago—53 years to be exact—but he still remembers his teachers. Because he had to go to work, he was unable to finish college and have the full college experience. So, on his return to Osborne, he wanted to gift that opportunity to a current student—the opportunity he never got himself.
"I can't explain to you how excited I am. I have not been this excited since the Braves won the [World Series], but I'll tell you, I'm thankful for God that we have the opportunity to do this," explained Mr. Langley whose wife graduated from Campbell High School. "I've had this dream or this idea for a number of years. I wanted to somehow do something for my alma mater [Osborne], but I also wanted to find someone that needed a helping hand, and I wanted someone that just needed a little help and a little boost."
The Cobb Schools Foundation, which helps take student success to new heights, helped the Langleys coordinate with Osborne staff to find the ideal student for the full tuition-based scholarship.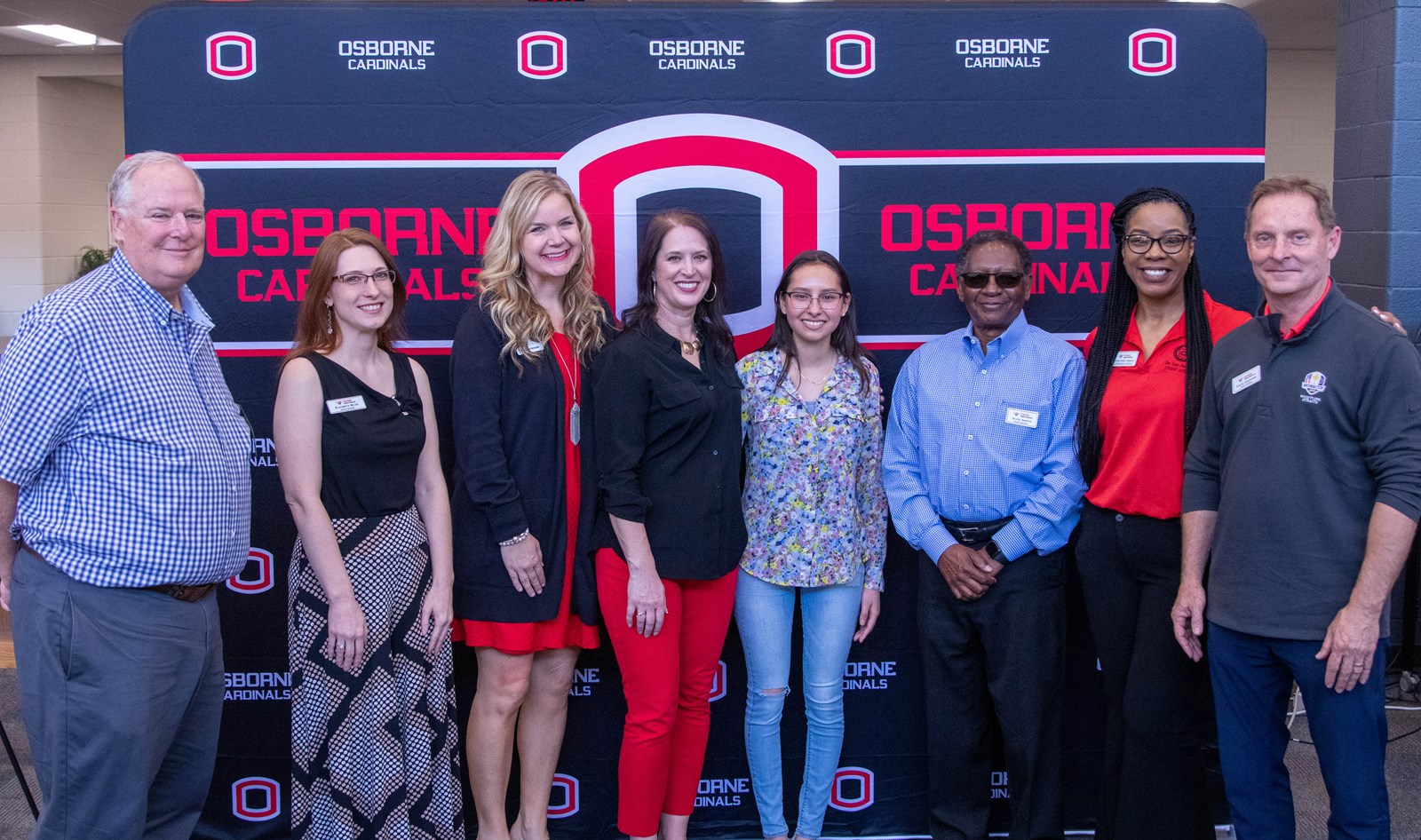 "There is no gift more exciting than one from a former Cobb schools graduate. Mr. and Mrs. Langley have lived in Cobb for most of their lives, made a successful life for themselves, and felt compelled to give back to their alma mater. This gift was given out of their own gratitude for their success and with the intent to inspire the next generation into propelling their future to the next level," said Felicia Wagner, Cobb Schools Foundation Executive Director.
Osborne staff say Mr. Langley could not have found a more deserving student.
"Lesly has been the top student that I've encountered in my years as a school counselor. She is all around an incredible student, an incredible person. She really is just someone when you meet her, interact with her, your day gets better. She is so helpful. She's very, very, very kind. She has a very bright future ahead of her," praised Osborne School Counselor Maureen Foley.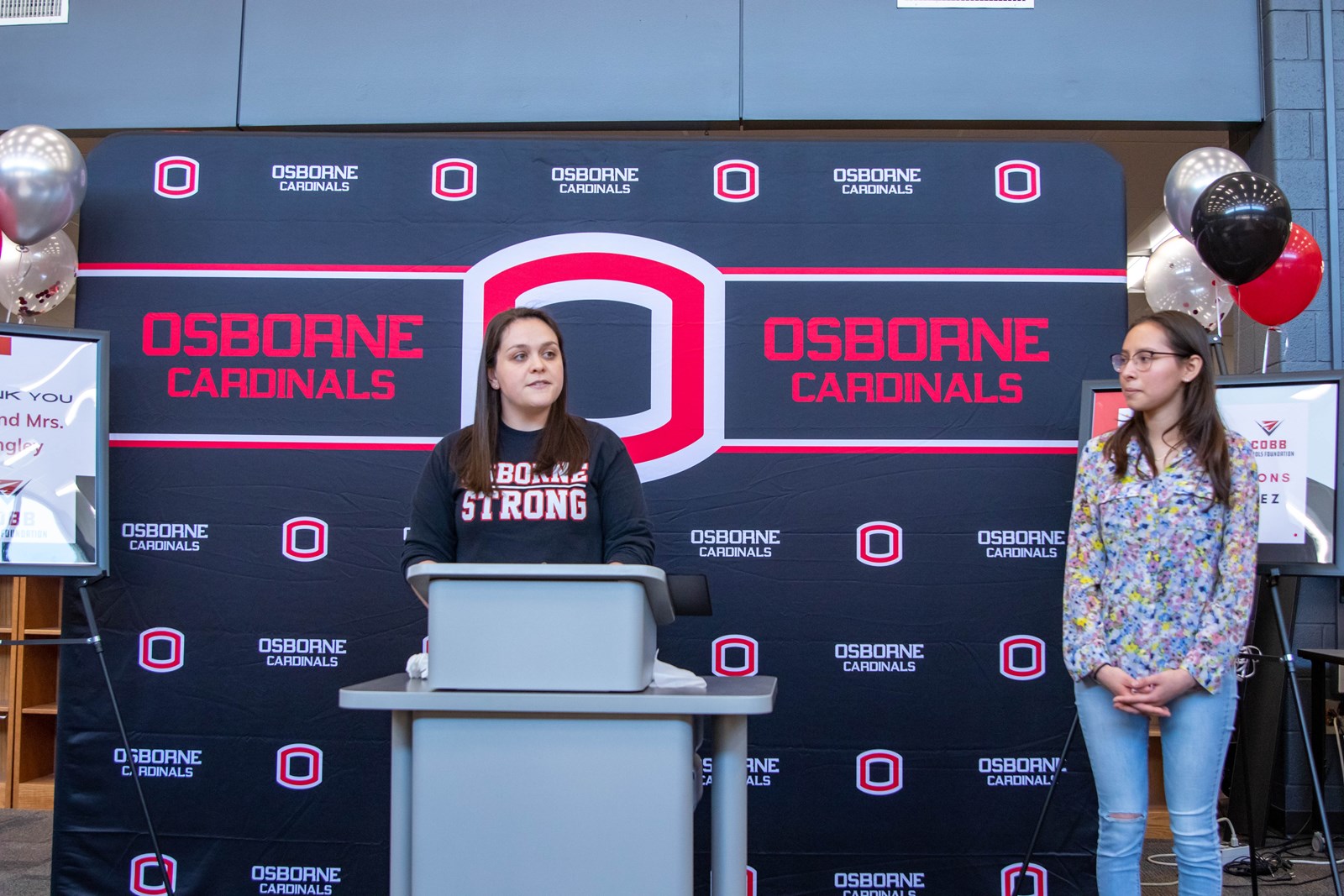 Osborne teacher Oksana Tsymbalov echoed Ms. Foley's warm opinion of Lesly. She was impressed by the way Lesly's English proficiency grew so fast as a newcomer to this country.
"We don't have a lot of students like her. Students usually come to learn English and several years later, depending on their diligence and their academic set of skills, they exit the whole program. Lesly was able to exit the program within two years. This is just a very rare experience with our students. It's just phenomenal," commended the Osborne teacher.
In addition to her own academic pursuits, Lesly was known for her willingness to help other students learning English.
"She was always a reliable peer in class and then a reliable teacher helper," Ms. Tsymbalov declared. "Lesly was the best recipient for this scholarship. Lesly is driven, determined, talented, bright."
While the school staff was praising Lesly for her accomplishments, the Osborne student returned the praise.
"My counselor, she's been with me for all these years, and she's been guiding me through all of the classes, all of the assignments or any activity. My teachers, they gave me a lot of advice. Last semester, I didn't want to take an honors class, but they were like, 'you need to take it. Don't give up. Don't let this opportunity get away.' So, I took that opportunity," Lesly said.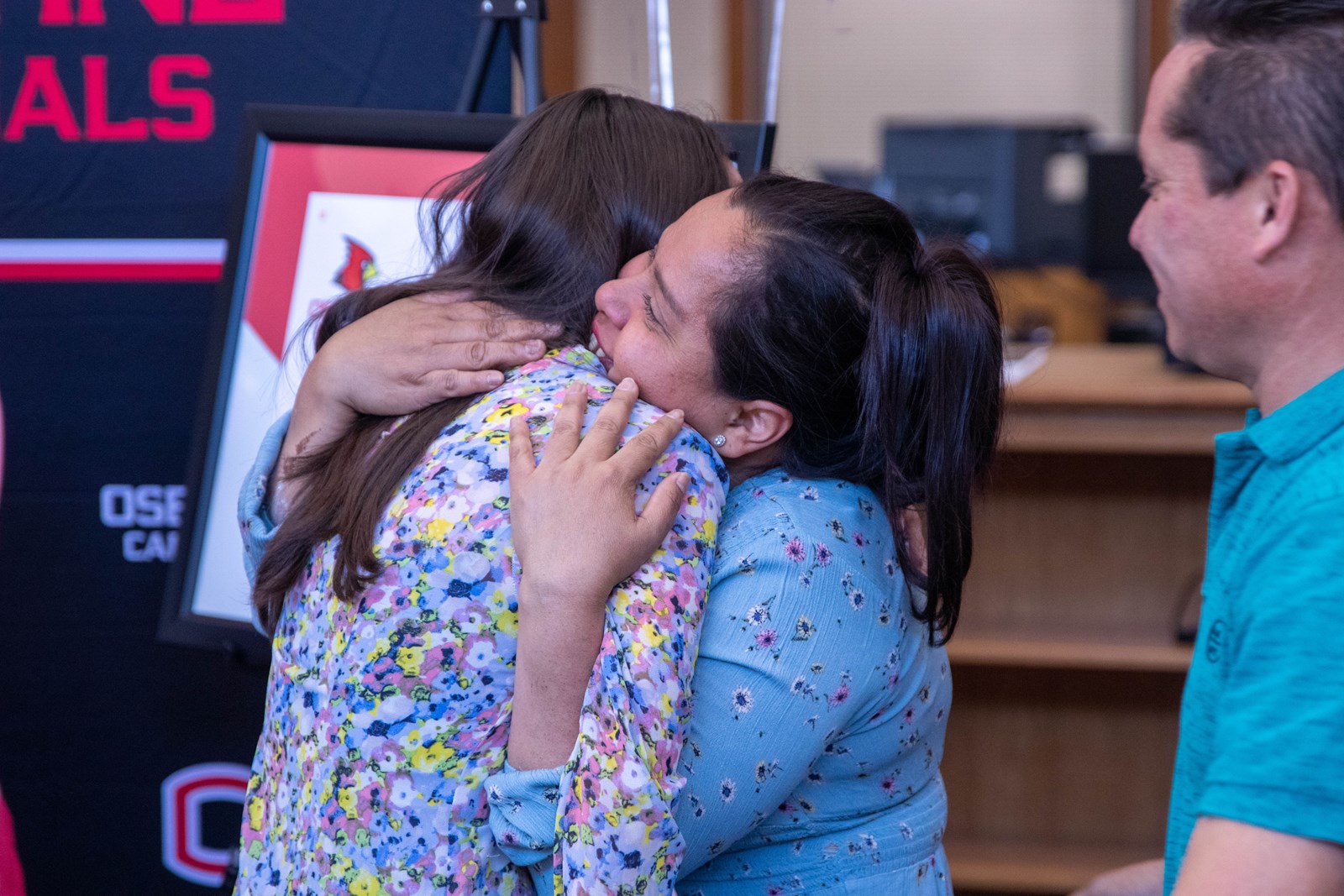 Lesly keeps pushing herself to succeed for a reason and the scholarship opportunity is only going to drive her more.
"It's a big opportunity. I just want to make my parents proud of me. I just want them to say, 'she made it. She didn't give up,'" Lesly said.
Like Lesly, the staff at Osborne are grateful for the Langley's generosity to a student in need.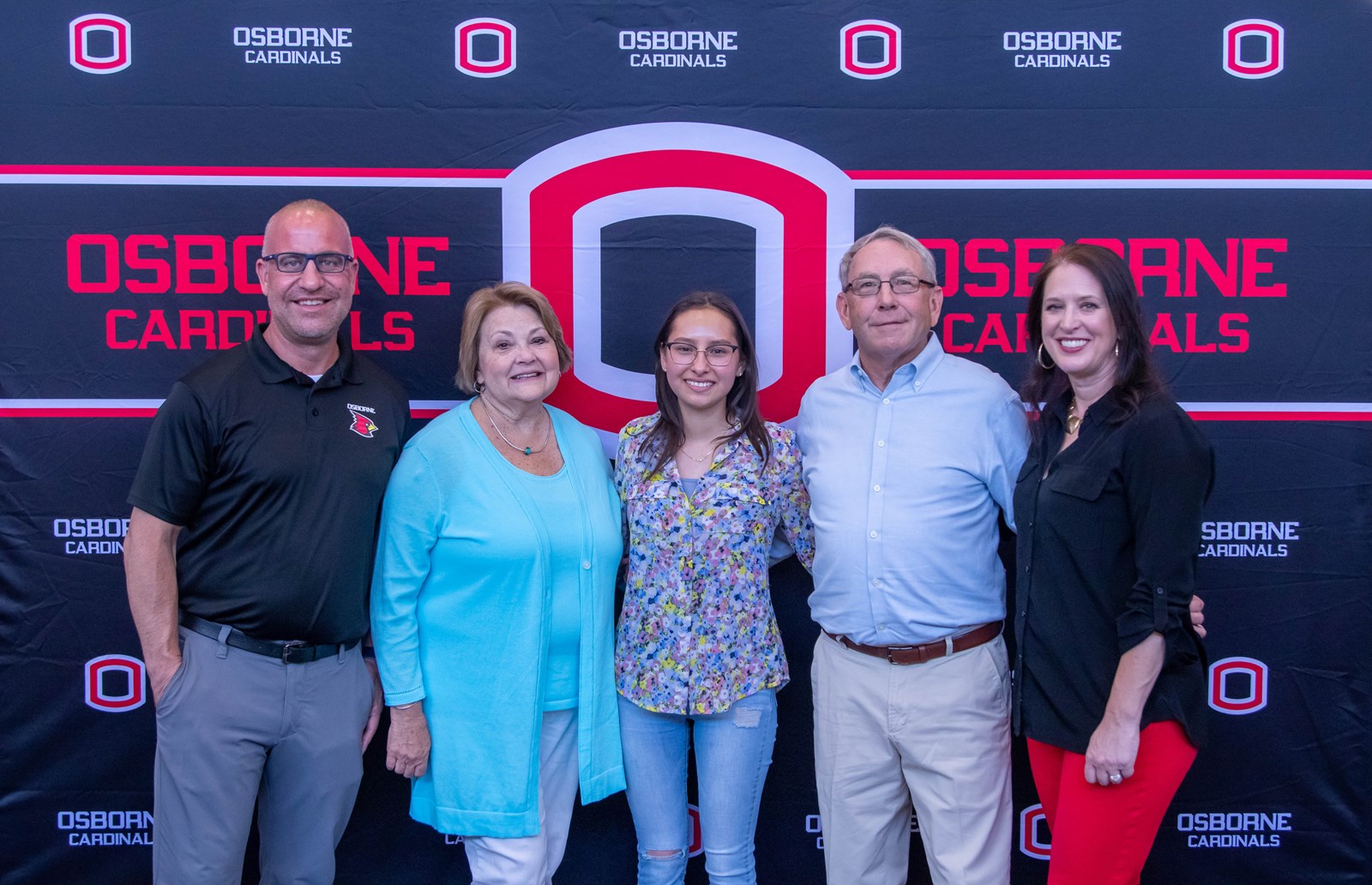 "The Langleys are amazing," Counselor Foley said. "They are amazing people and [I am] so thankful for this opportunity. They really changed her life. They made a huge difference in her life. And that ripple effect where when she does become a teacher and goes on to college, she will be able to have that positive impact on a lot of people. This is just a catalyst for all these wonderful things to come."
For those interested in learning more about working with the Cobb Schools Foundation to help take student success to new heights, visit www.cobbschoolsfoundation.org.