Publix Delivers Large Donation Through Tools for School Campaign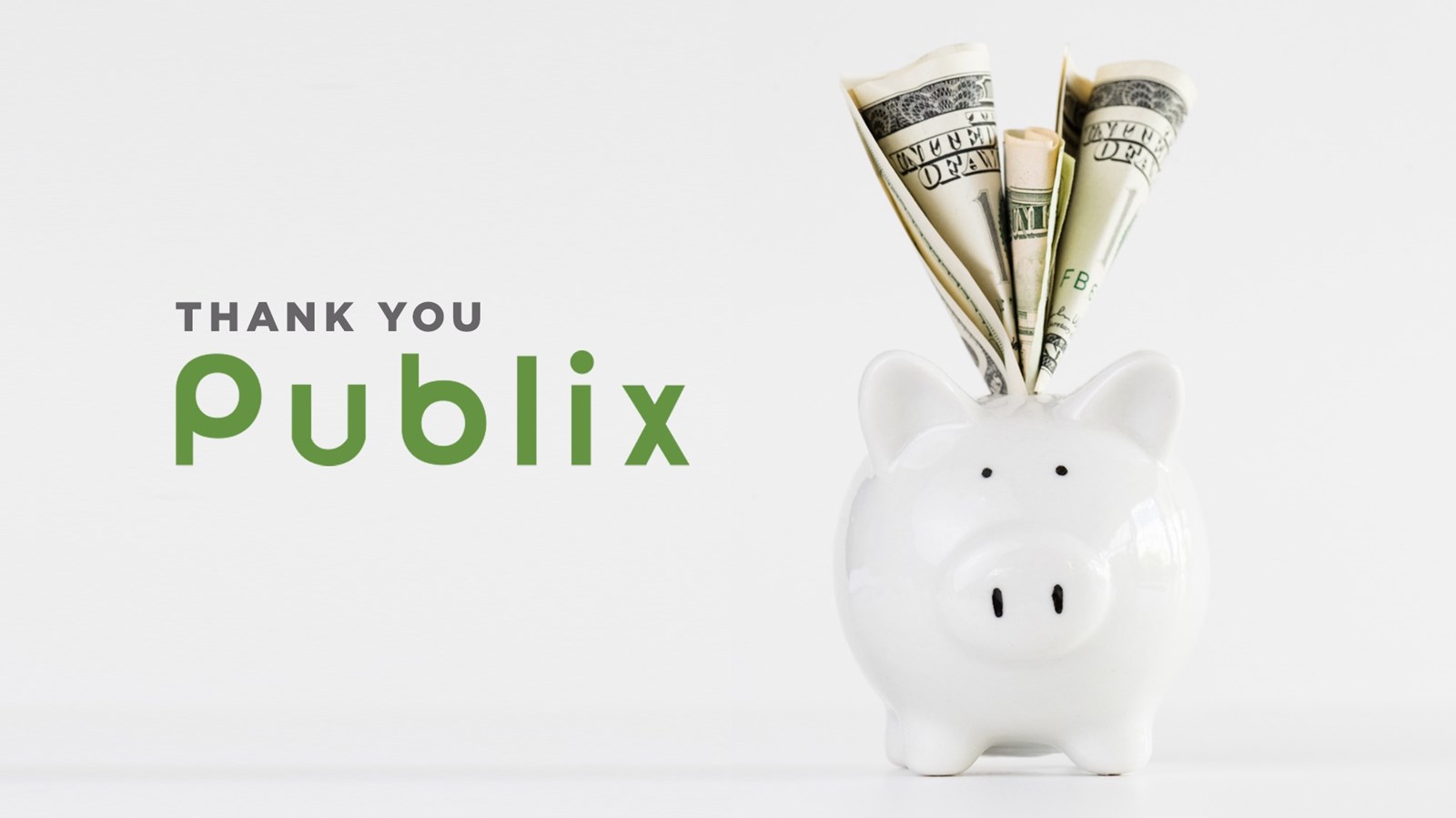 Thanks to a continuing campaign by Publix Super Markets, the Cobb Schools Foundation recently received a check for nearly $175K to help support educational needs in the Cobb School District. The Foundation was again named as a recipient of Publix's "Tools for Back to School" campaign. Brenda Reid, Community Relations Manager for the Atlanta Division, delivered the check to Superintendent Chris Ragsdale and the Foundation's Felicia Wagner and Courtney Green.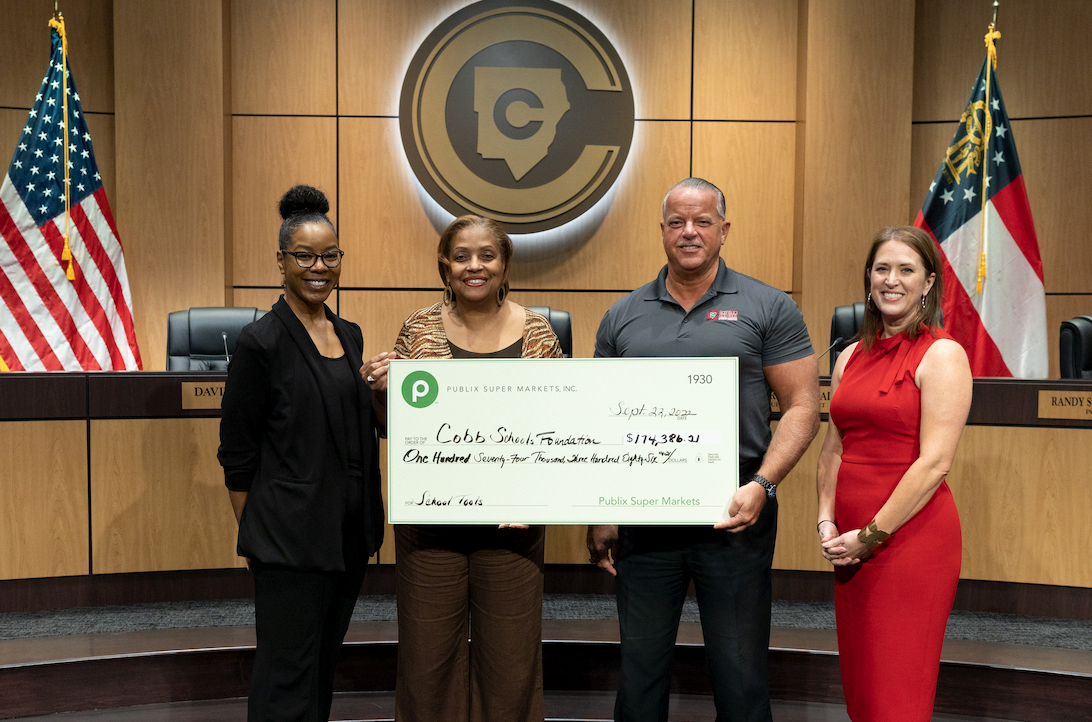 (l-r) Courtney Green, Brenda Reid, Chris Ragsdale, Felicia Wagner
Publix patrons in Cobb County were given the opportunity to participate in the program this year from July 20 through July 31. Those who did helped to ensure that all Cobb students have basic learning materials like pens, markers, crayons, and notebooks. In some classrooms, teachers have used their own money to provide these resources. Thanks to Publix and Tools for Back to School, teachers and students can focus on doing what's most important—teaching and learning. Contributions through the campaign also support local charities dedicated to helping kids succeed.
This year's donation is $50K more than last year's.
"Cobb Schools Foundation received the largest donation in the state of Georgia for this campaign," Ms. Reid shared. "We appreciate the generosity of our customers in donating to the school systems and foundations in our 7-state service area. Thank you for the partnership and all the great work Cobb School District does year-round."
Out of the approximately 107,000 students who are enrolled in the District's 112 schools, nearly 50,000 students are considered economically disadvantaged. The money donated by Publix will go directly towards supporting the needs of those students and our amazing teachers in the district.
"We are very grateful for the partnership we have with Publix and their patrons," said Ms. Wagner, Executive Director for the Foundation. "They can know that their support at the register is appreciated and is helping students in their own community. This donation will be distributed throughout our schools to serve students in need as well as teachers who are doing all that they can to create the best learning experience for students."
For those interested in working together with the Cobb Schools Foundation to take student success to new heights, please go here. The Cobb Schools Foundation is a 501(c)3 nonprofit and is the philanthropic arm of the school district and focuses on family stabilization, learning interventions, scholarships, and career development for students.