Cobb Schools Foundation Announces Partnership with Papa Johns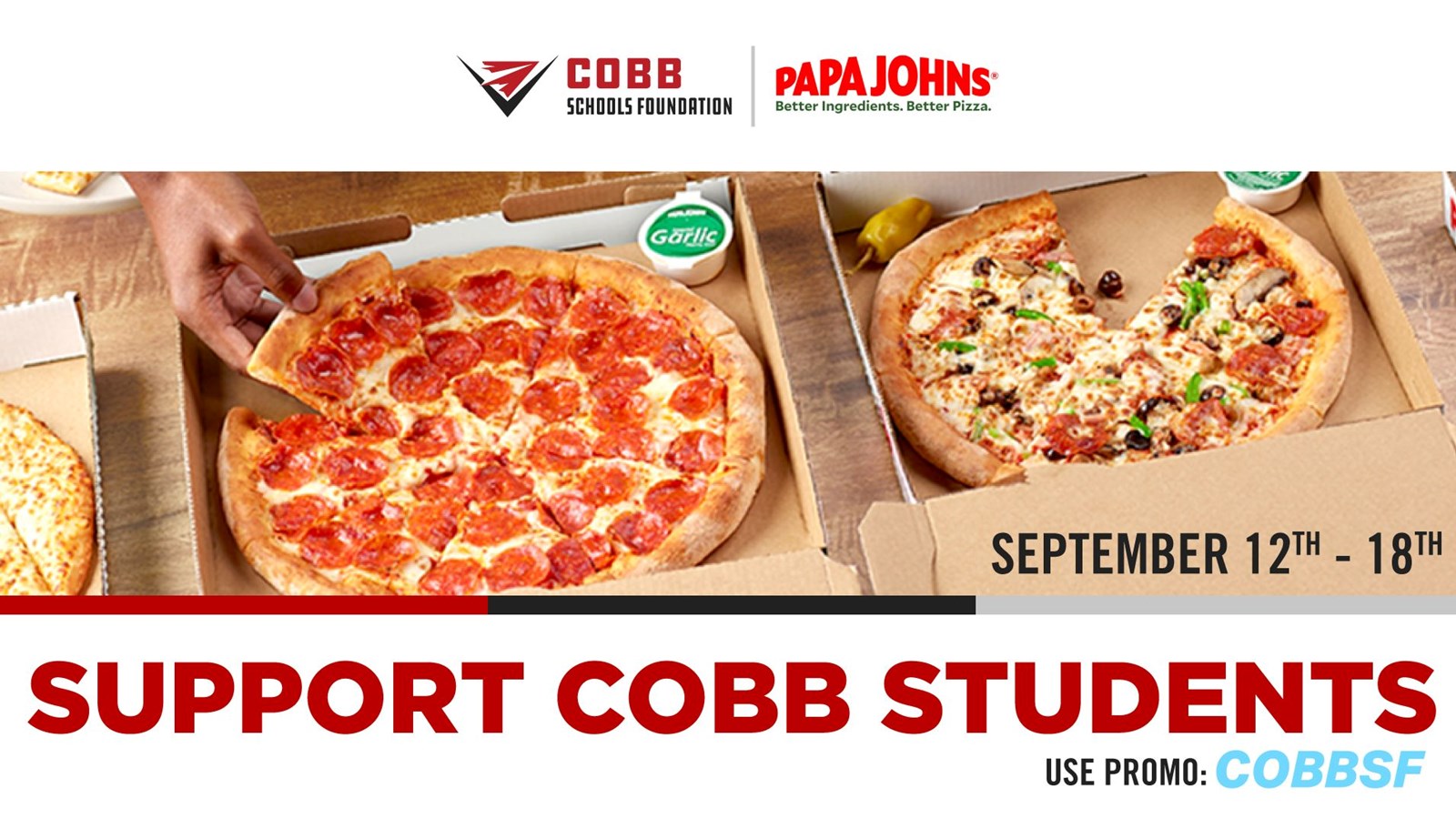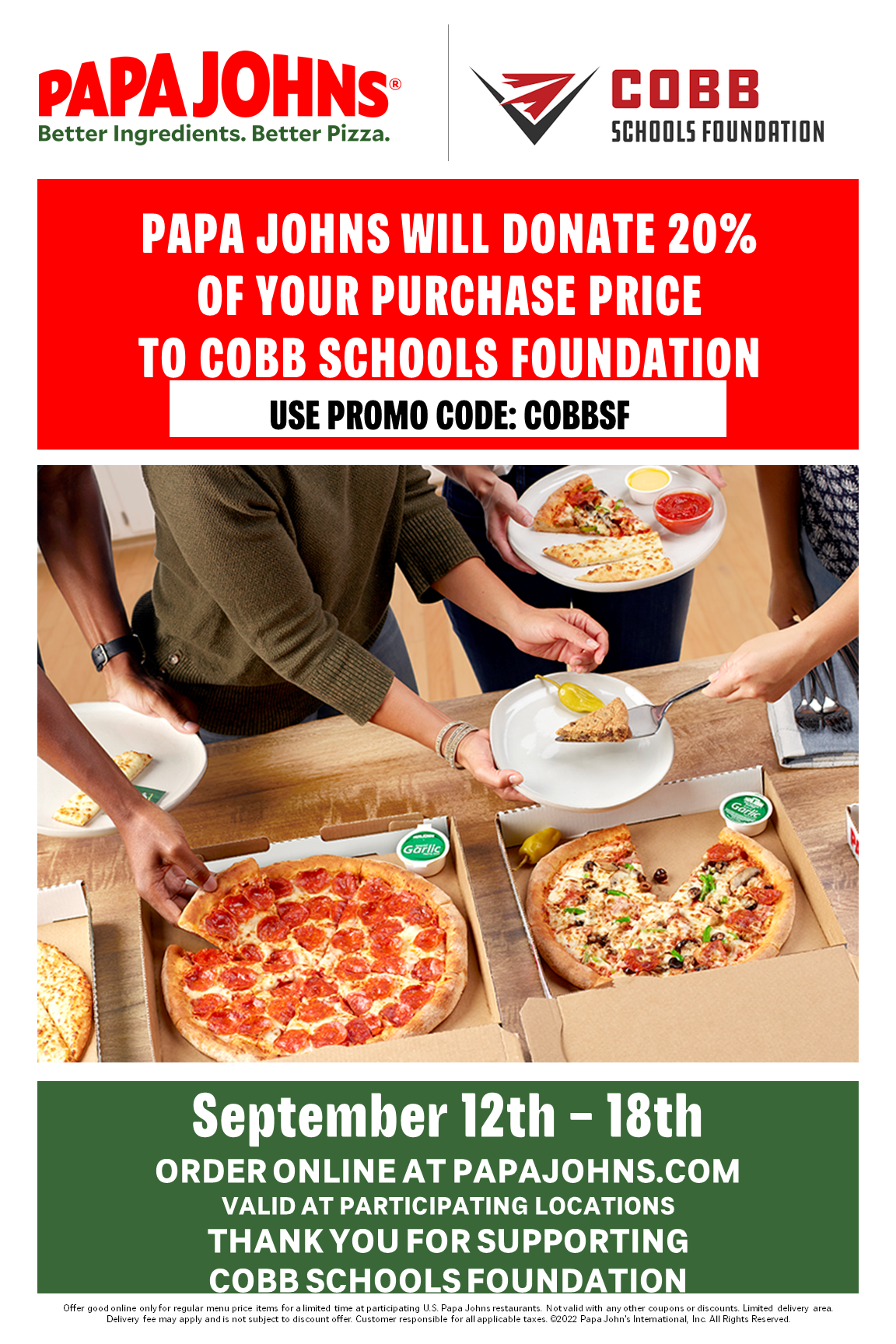 The Cobb Schools Foundation is pleased to announce a new partnership with Papa Johns that will benefit local schools and help take student success to new heights! Papa Johns recently relocated their headquarters to Cobb County, which helped secure this new fundraising opportunity for Cobb schools.
This is a districtwide partnership benefitting economically disadvantaged students across Cobb Schools.
Through the districtwide fundraiser scheduled for September 12-18, the Cobb Schools Foundation will receive 20% of all pizza sales during the weeklong fundraiser. Order online at PapaJohns.com and use promo code COBBSF.
Thanks to the new partnership and in addition to the annual fundraiser, Papa Johns will provide 1,000 gift cards to homeless families in Cobb. Schools and students may be eligible for pizza parties to recognize hard work at the school. The Cobb Schools Foundation will also spotlight the work-study program at Papa Johns, which provides 100% college tuition at select universities for eligible employees.
Local schools will also have the opportunity to set up their own fundraiser with Papa Johns to further benefit students.