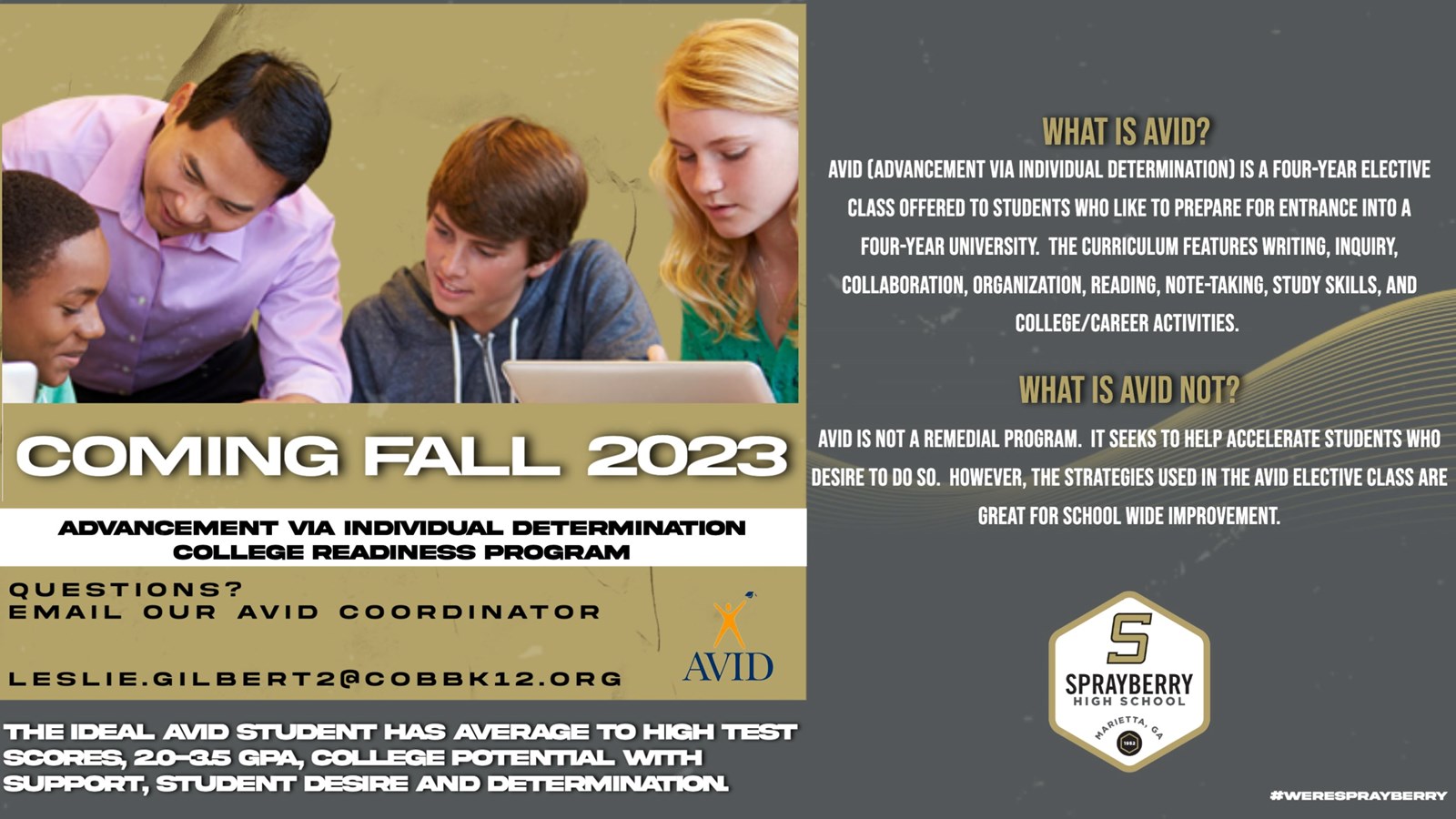 We are excited to announce the addition of AVID to our curriculum in the Fall 2023!
What is AVID?
AVID prepares high-potential students to complete a rigorous high school curriculum in an effort to make them college and career ready. The AVID Elective class is designed to increase students' achievement, develop skills in writing for learning, achieve success in honors and AP classes, and become an effective learner in groups. The mission of AID is the "close the achievement gap by preparing all students for college readiness and success in a global society." As an AVID student, you will hone your study skills, develop your organizational skills, learn to set realistic goals, and manage your time in order to enhance all aspects of your education.
What AVID is NOT
AVID is NOT a remedial program. It seeks to help accelerate students who desire to do so. However, the strategies used in the AVID Elective class are great for schoolwide improvement.
Who is an AVID student?
Students with academic potential that have average to high test scores, 2.0-3.5 GPA (C to B+ average), college potential with support, have desire and determination and also meets one or more of the following criteria: first to attend college; historically underserved in four-year colleges; low income, special circumstances.
Enrollment in the AVID program at Sprayberry High School is application and interview based. You can start the process by completing the AVID Application located in the Resources section below.
If there are any questions with the AVID program, please contact our AVID Coordinator Leslie Gilbert at Leslie.Gilbert2@cobbk12.org