This is Cobb: Veteran Garrett Teacher Inspires Students to Read, Be Healthy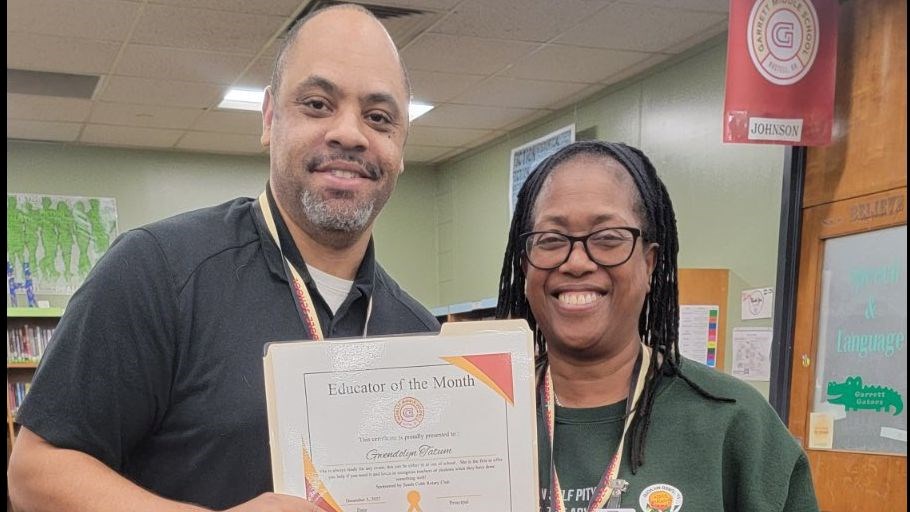 For the past 40 years, Gwendolyn Tatum has inspired students in her classroom. Her career as an educator has spanned from New York to Detroit before bringing her to Georgia and, ultimately, Cobb County. Garrett Middle School students have called her their teacher for the past two decades, and in turn, she has called Cobb County home.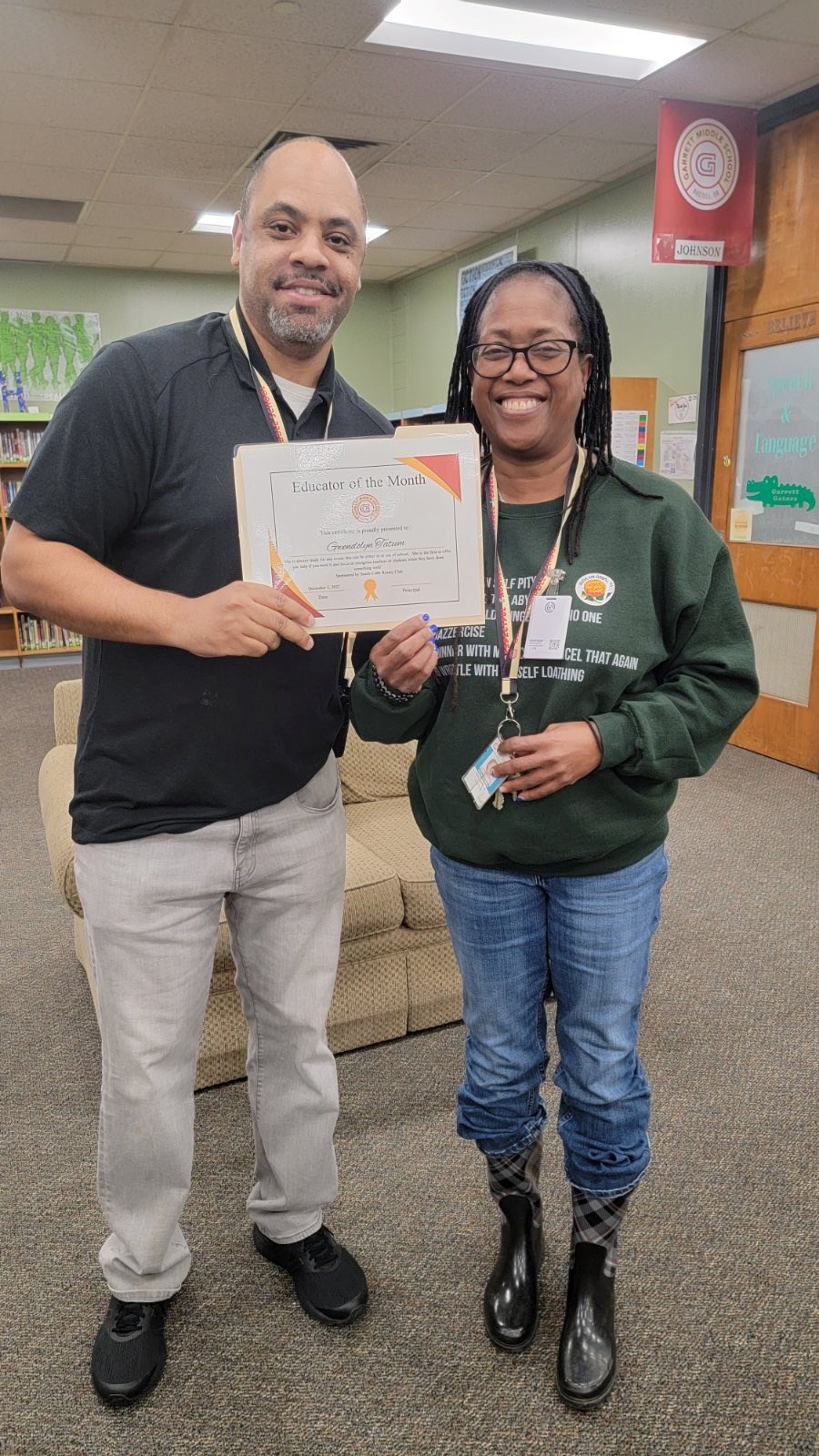 Cobb is the home where she raised her children, and she is now supporting her grandson Takari on his educational journey through Cobb Schools.
Even with four decades of teaching in the rearview mirror, she is not planning on retiring anytime soon or leaving her students and fellow educators in Cobb. After all, she enjoys the classroom flexibility provided by Cobb.
"[Cobb] is open to new ideas. You don't feel stifled. [Leadership] lets you in on the decision sharing," Ms. Tatum shared.
The veteran Garrett educator has also found her niche and a subject area she feels passionate about.
"I love teaching in connections," Ms. Tatum explained. "Connections is the only group that sees every student in the building. We get to see them grow because you see them from year to year."
She serves as the Read 180 teacher at Garrett. When students walk into her class, they are still developing their reading skills. Some are still learning English. Some are frustrated by reading and don't want to be there. They are behind their peers.
"They hate it. They don't want to come [to my class]. But, by the time they are ready to exit, I have to kick them out of the room," revealed the Read 180 teacher.
The students who once dreaded reading now dread the thought that they won't be in her class so they can read more. Thanks to the magic in her classroom, her students discover the love of reading.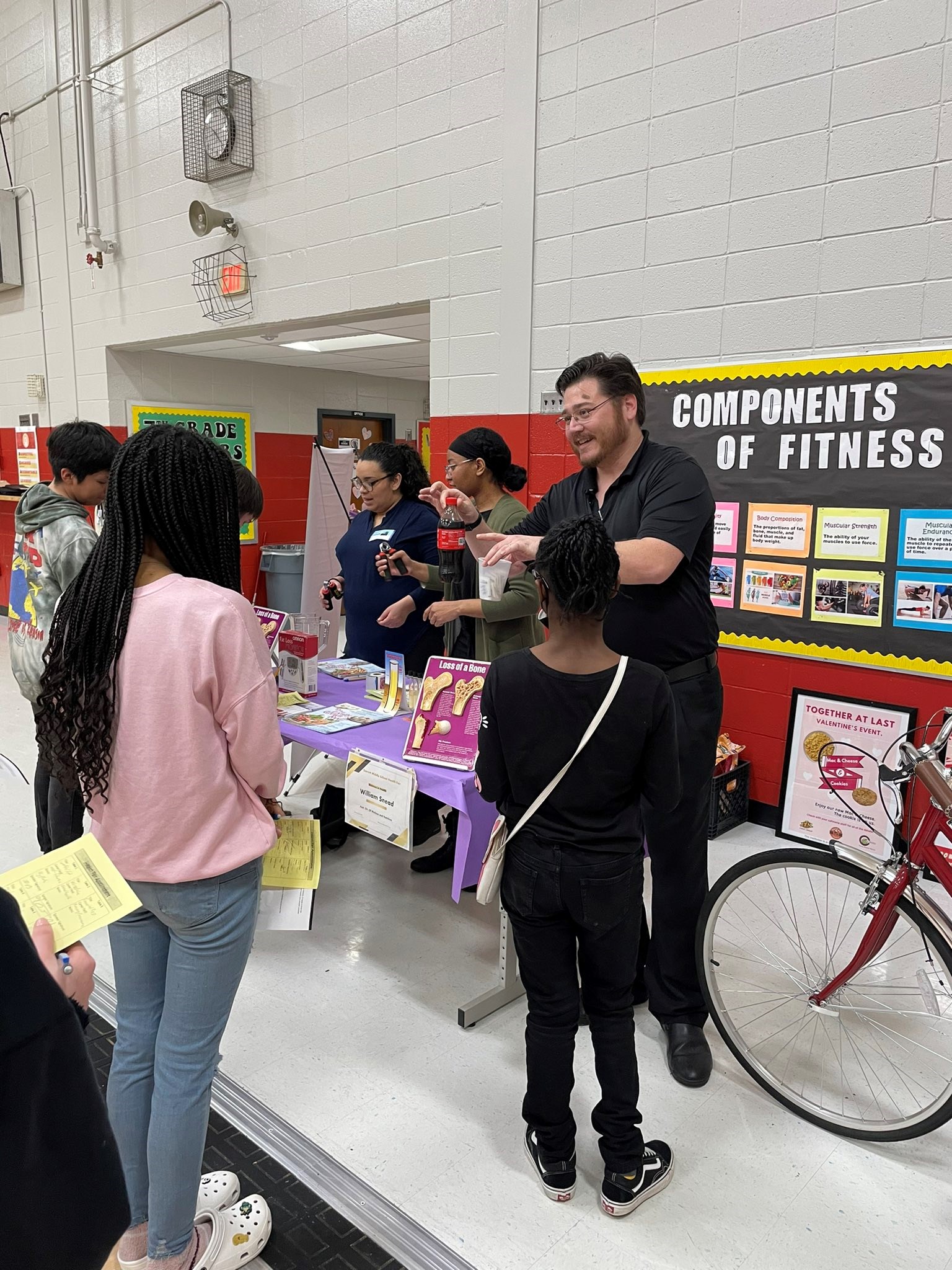 Ms. Tatum recognizes that students who are able to succeed at reading boost their mental health because they feel good about themselves. They have new confidence.
"When you feel good about yourself, you are happier, you eat better, and you want to exercise. When you are depressed, all you want to do is sit there and lay in the bed," she added.
That's why the veteran Cobb educator does not just focus on improving the students' minds; she is also passionate about helping them improve their bodies by encouraging them to make healthy lifestyle choices.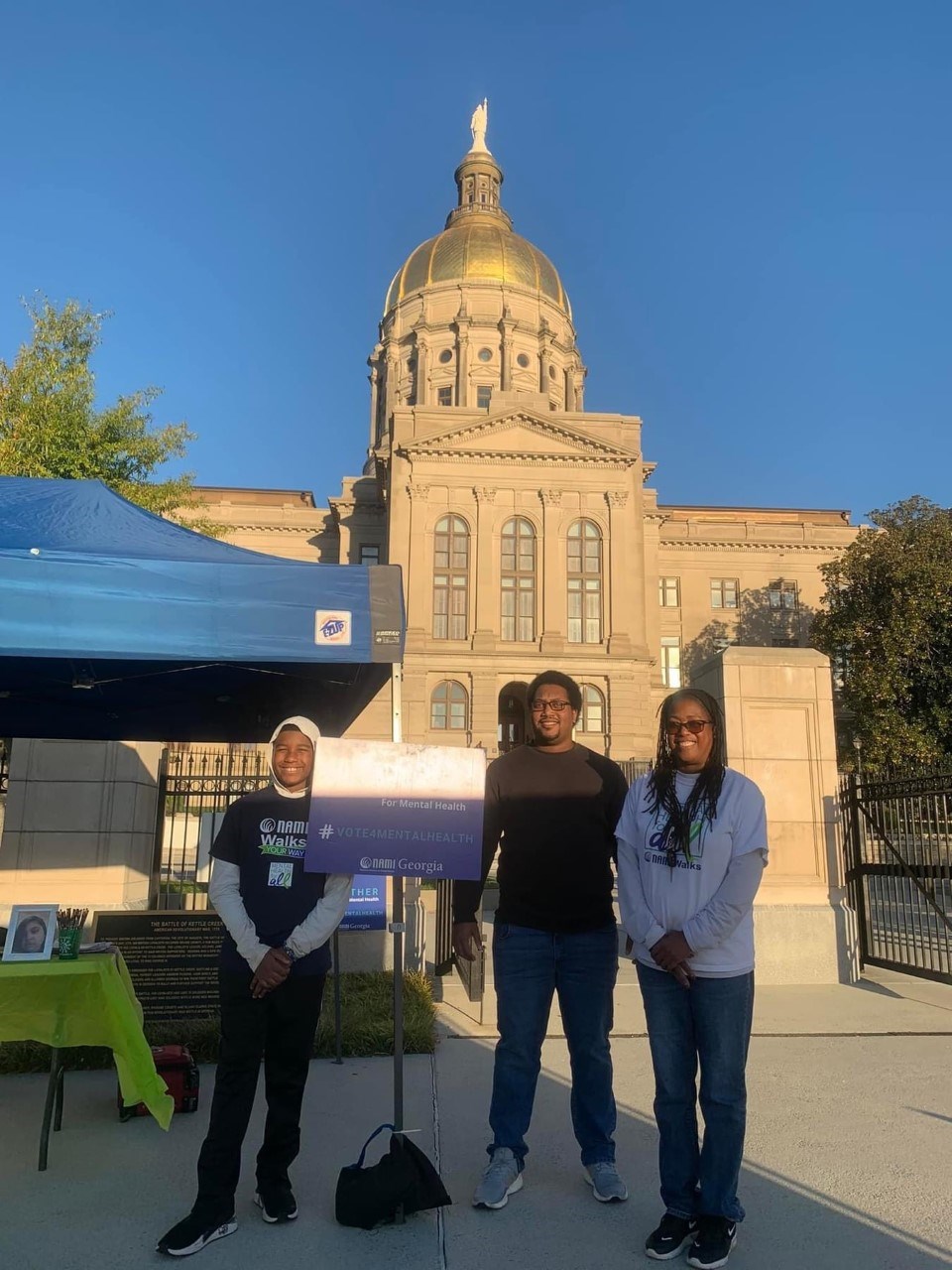 She started the most recent school year with plans to host a health fair for Garrett's 900+ students. She contacted people she knew in the community for support and partnered with Garrett's PE teachers to bring in more vendors for the school's health fair.
When students walked into the health fair, they could talk to various healthcare professionals, from personal trainers and pharmacists to WellStar and Cobb Schools Food and Nutrition Services representatives. Ms. Tatum's grandson also had a table set up to educate students about the importance of mental health. Takari is only in 5th grade, but thanks to a project he started at Varner Elementary School, he has already served as a national spokesperson for mental health and has a book on the topic coming out this spring. He also recently earned Georgia's Gifted Student of the Year Award for his work supporting mental health.
Ms. Tatum said her grandson's work has inspired her students at Garrett. They are impressed by what a student younger than them has already been able to accomplish.
Takari didn't accomplish the work on his own. His Cobb educator grandmother was there with him, encouraging him and helping arrange opportunities where Takari could spread his message about mental health.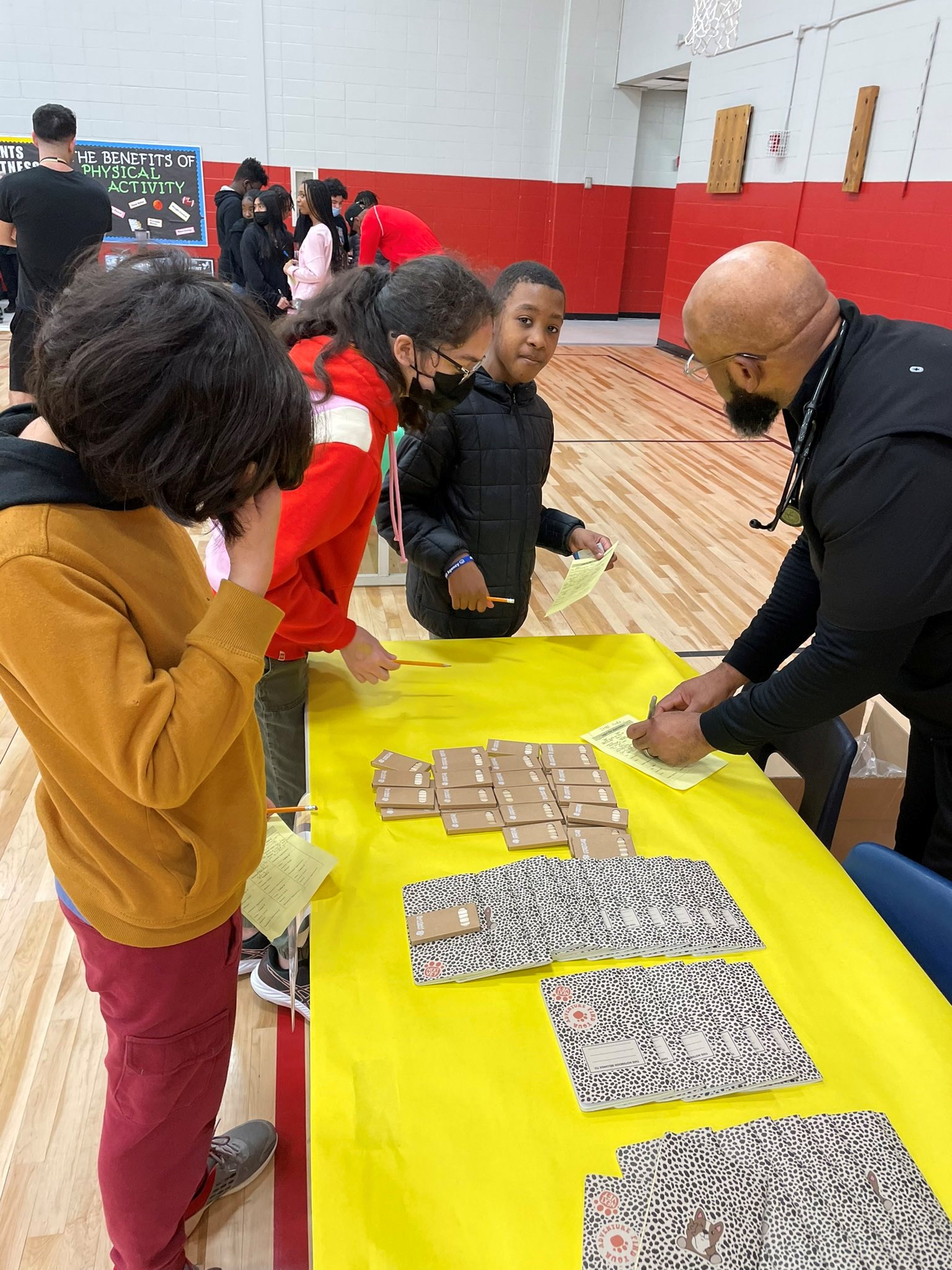 Takari's passion for promoting the importance of mental health spurred his grandmother to host the health fair at Garrett.
"You have to move that body. You have to exercise. You have to eat right. You have to watch what you put in your body," Ms. Tatum recommended.
The passionate and long-serving educator has seen the impacts firsthand of how someone not taking care of their health catches up with the person. That's how she lost her husband, and Takari lost his grandfather. She doesn't want to see that happen to anyone else. She wants students to make healthy lifestyle choices.
Some of her favorite memories as an educator are when students return to visit and explain how she impacted their life. One day, some of the Garrett students who attended the health fair may return and tell her how she impacted not just their love of reading but their love of healthy life choices.