Garrett Middle School Celebrates 50 Years!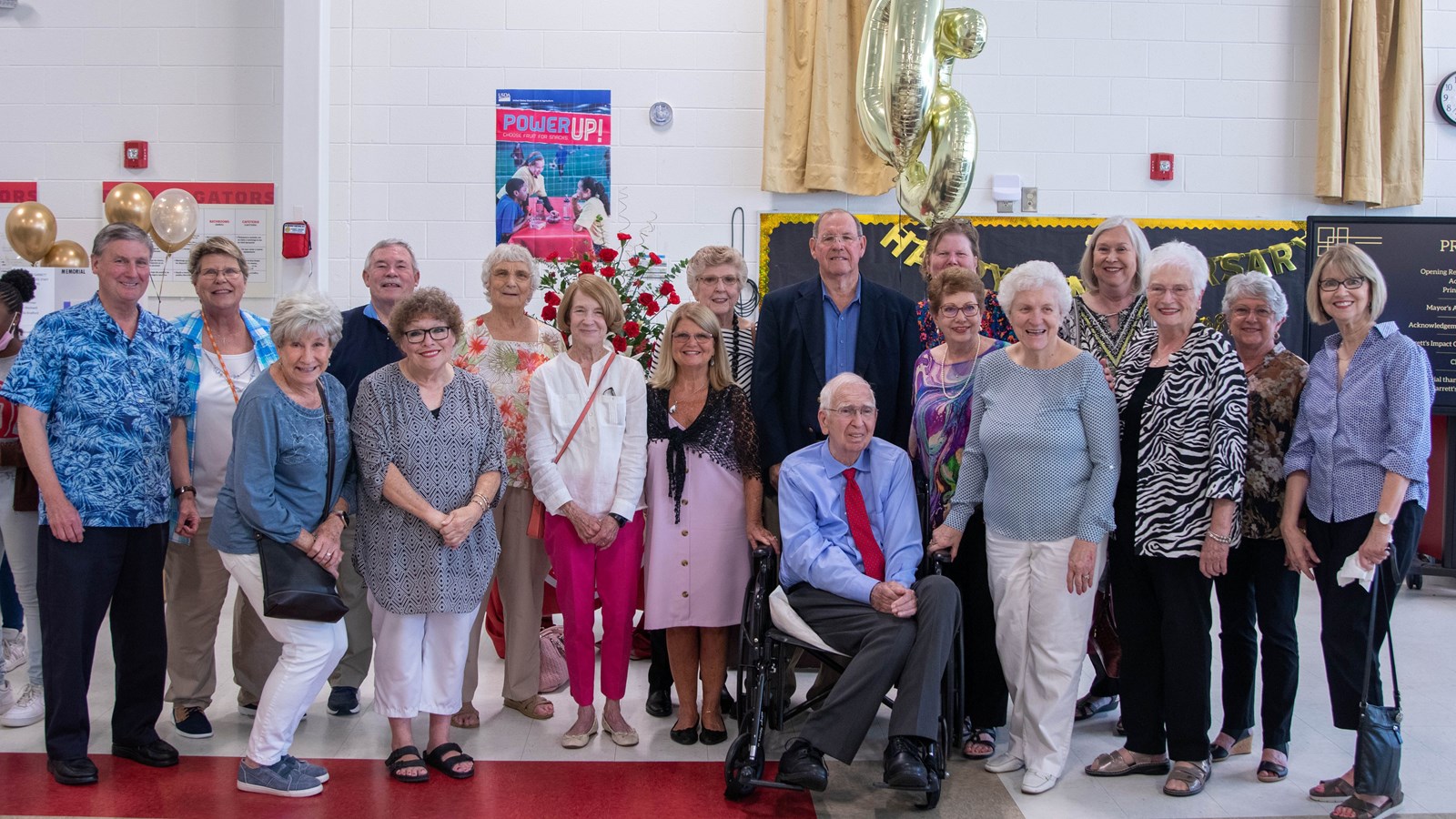 There were hugs, smiles, laughter, and walks down memory lane—school hallways—as the Garrett Middle School community recently came together to celebrate 50 years of education.
Since 1972, well over 35,000 students have walked through the doors of Garrett Middle School. Students and staff, past and present, joined in the event to commemorate Garrett's five decades of impact on students. One of the guests in attendance was Garrett's first principal, Dr. Franklin Croker. Other guests lined up to shake his hand and thank him for his years of service to Cobb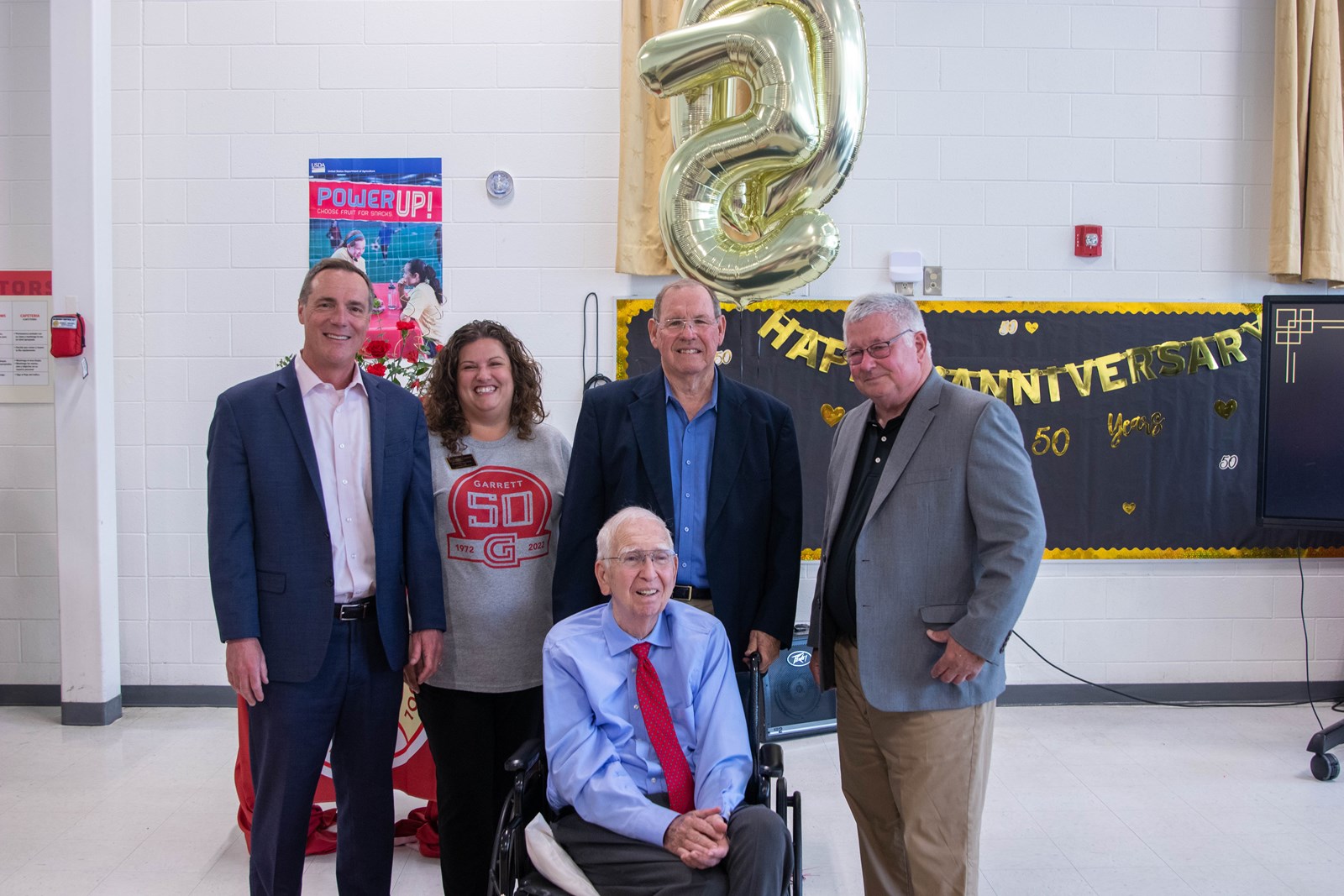 students. Dr. Croker was not the only former principal to return to Garrett for the celebration. Dr. Larry Cooper, Mr. Joseph Boland, and Dr. Phillip Page also attended the festivities. Having served at Garrett for 37 years, Linda McPherson not only participated but helped plan the memory-making night.
"I am honored to be a member of the Garrett family, and I am proud of our current and former teachers, staff, students, parents, and community members. Everyone works together to provide engaging learning opportunities inside and outside of the classroom for our students. During the event, we celebrated 50 years of relationships, service, and talent. We look forward to serving the Austell community for many years to come," said current Garrett Principal Kristie Brown.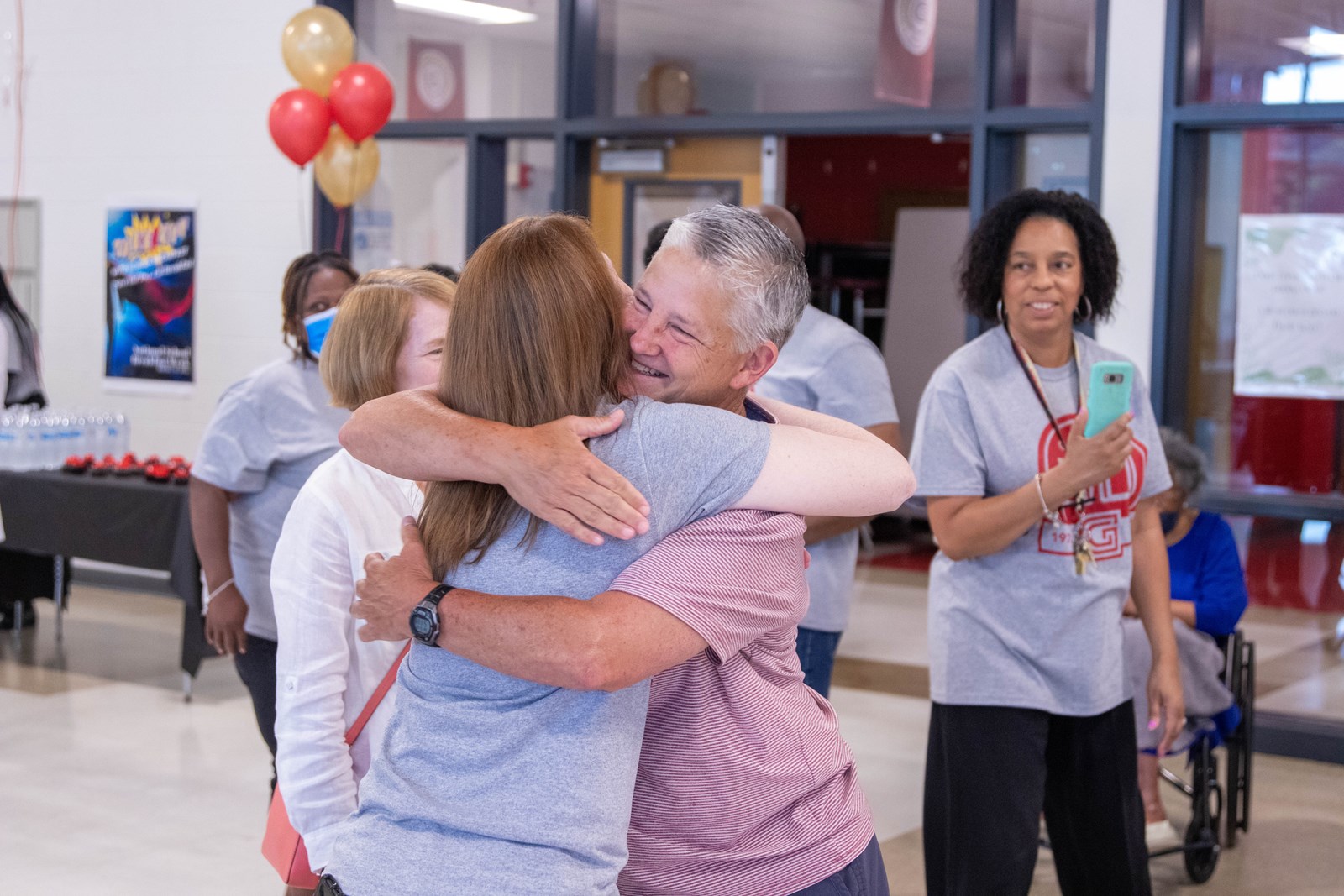 A choral and band ensemble performed for the large gathering of community members, which included Austell Mayor Ollie Clemons Jr. and Cobb Schools Board Member Leroy Tre' Hutchins.
As guests mingled and reminisced about their positive memories at Garrett, they heard a current Garrett student Michelle Makori explain how the school has impacted her.
"I can say when I'm at Garrett, I feel happy, and I'm with teachers, administrators, and friends who care and believe that I can do well. I feel like when I am at Garrett, it's not only about our academics but also about the memories we make too. The real things we do in middle school are try and make memorable experiences. That's what makes Garrett such an amazing and memorable school," the Garrett 7th grader said.
Michelle's praise of her middle school did not stop there.
"G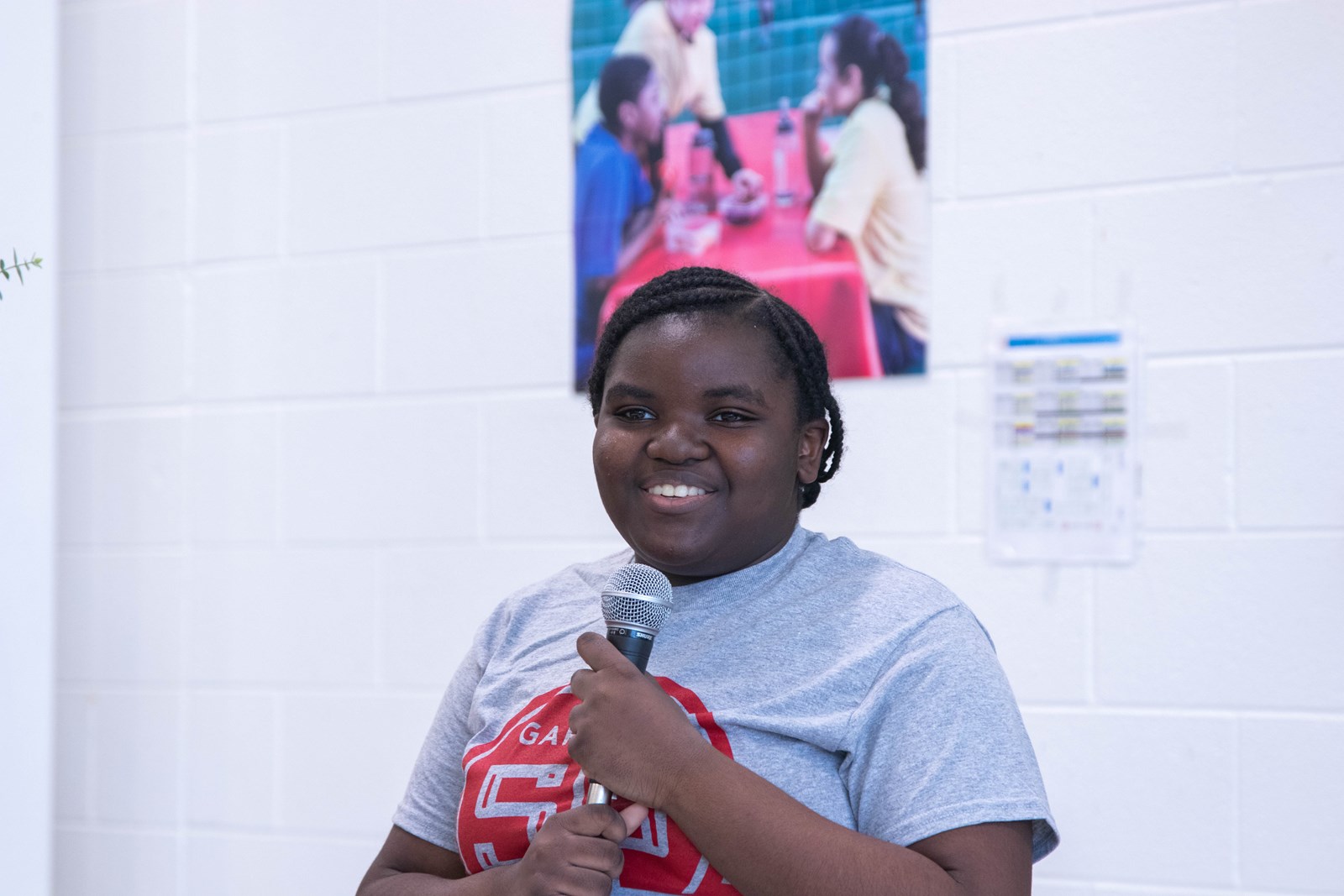 arrett Middle School has allowed met the opportunities to succeed from their clubs such as Speech & Debate and Black History Bowl to the new thing they allow me to try like orchestra to the students programs they promote such as the Cobb Student Leadership Program," explained the Speech and Debate Club member. "From ELA to math, they gave me the resources and opportunities to succeed in school and my future. That's why I believe Garrett is a memorable school, and at the end of the day, I go home feeling satisfied and happy for the next day. I just want to thank everyone for what you have done to help me succeed."