Varner Student Earns Georgia Gifted Student of the Year Award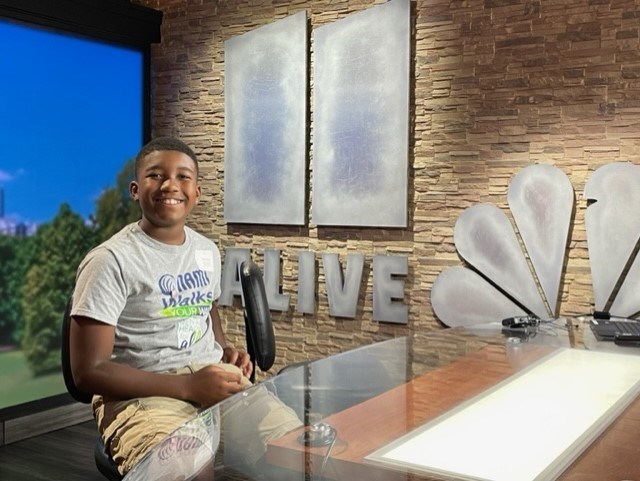 He is only in 5th grade, but Takari Tatum has already served as a national spokesman for mental health and is preparing for the release of his first book this spring. Because of his success inside and outside the classroom, the Varner Elementary School student was recently named Georgia's Distinguished Elementary Gifted Student of the Year.
The Georgia Association for Gifted Children uses the award to recognize a kindergarten through sixth-grade student, like Takari, who has demonstrated giftedness, dedication, creativity, and a desire to help others. As an award recipient, Takari will receive a $500 scholarship, which can be used toward the cost of summer camp, college, or other appropriate activities related to his academic work.
When Takari's Gifted teacher Laurie Mendenhall nominated him for the award, she praised him for making a difference in mental health.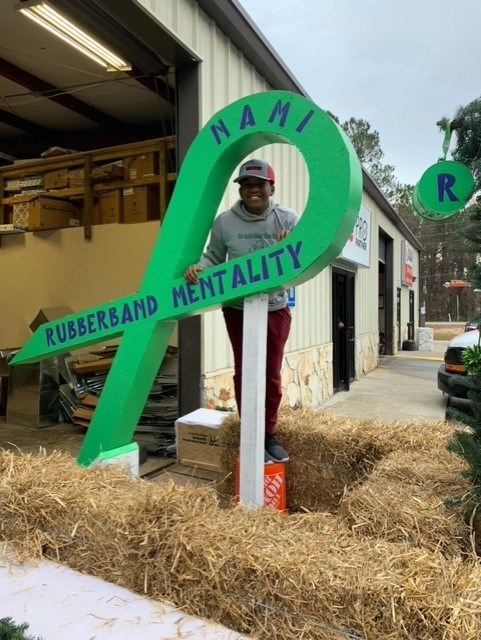 His work started as a community service project in his 4th grade Target class and catapulted into a spokesperson position with the National Alliance on Mental Health. The Varner 5th grader even has his own website dedicated to his cause: https://therubberbandmentality.com/
He encourages people feeling anxious or stressed to use one of the bracelets he passes out and just "Snap It." Snapping your bracelet reminds you to calm down and take a deep breath.
"As Takari's gifted teacher, I can't say enough about this young man who has a strong character, self-driven motivation, self-determination, and desire to make the world a better place," Ms. Mendenhall applauded. "His story makes me smile, and I continue to be proud of him every day. Takari Tatum is a superior individual to represent the state of Georgia whom I have had the honor to teach and lead."
Takari's book, "Snap It!" extends the community service work he started at Varner. His book aims to help youth learn to be kind and giving to others. Takari also intends his book to help educators of all types and adults who have a need to relieve anxiety and stress.
He plans to continue scheduling events on a regular basis to spread the word, kindness, and make a difference in our world.
"I have truly been blessed to be able to spread the word on mental health," Takari said. "I want people to know that mental illness is real, and they are not alone. There is plenty of help for everyone. You can talk to a teacher, a family member, a counselor, or a friend. Remember to Snap it!"
When Takari accepts his award from the Georgia Association for Gifted Children for being named Georgia's Distinguished Elementary Gifted Student of the Year, he will not be the only representative from Cobb Schools. Stephanie Clatterbaugh, Elementary Virtual Program (EVP) teacher, will be recognized as named Georgia's 2023 Gifted Program Teacher of the Year.