Trojan soccer makes history with state championship wins for both Varsity boys and girls teams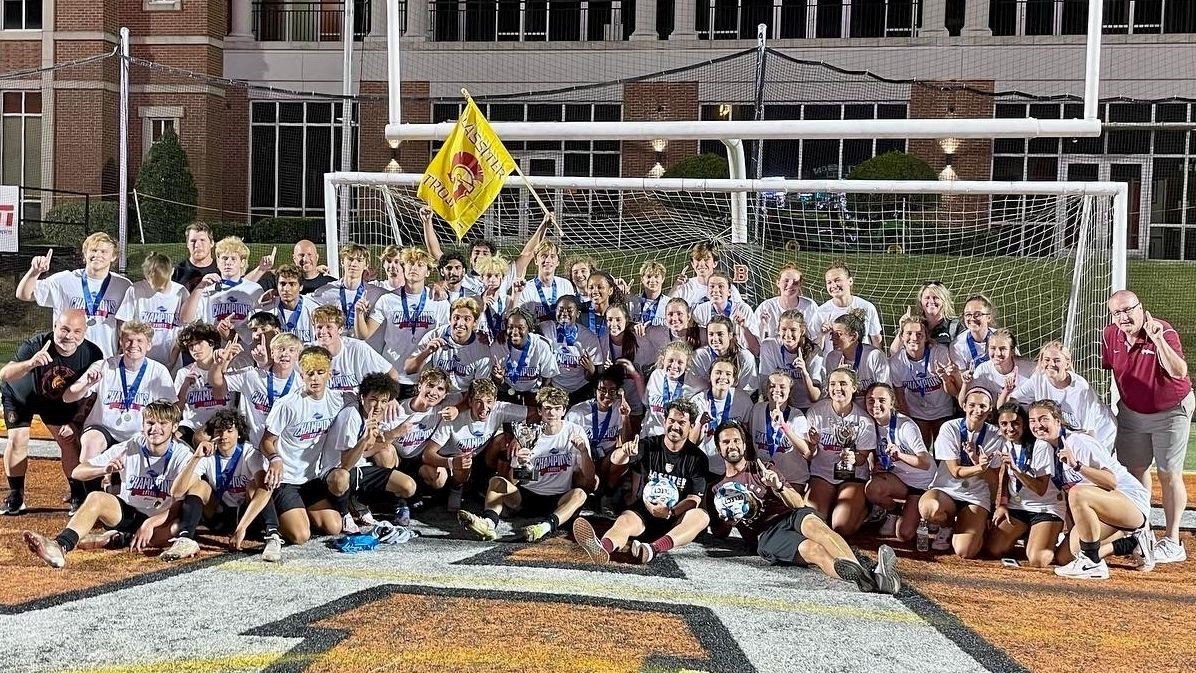 The Varsity Trojan girls and boys soccer teams won the 6A State Championships at Mercer University in Macon, Ga. on Friday, May 6 - the first time in Lassiter soccer history that both boys and girls won state together. Lassiter students and staff members showed up to the support the team, filling five buses.
After a 0-0 tie in regulation and two-overtimes, the girls secured the win with a 3-2 penalty kick shootout with winning kicks from senior Celeste Nader, senior Riley Christopher and sophomore Campbell Stoll. Freshman goalkeeper Malia Loadwick secured the win for the lady Trojans with four penalty kick saves. The season and championship win was dedicated to the memory of senior soccer player Libby Rountree, who passed away this past summer. The championship rings will include Libby's jersey number 19. The Rountree family and booster club has setup the Libby Rountree Memorial Scholarship Fund in her honor and is currently accepting donations.
The Trojan boys took the field against two-time defending champions, the Dalton Catamounts. After going down 0-1 in the first 25 minutes, they quickly bounced back with three unanswered goals to win with a 3-1 final score. Senior Max Albertson scored the first goal on a penalty kick. The second and third goals came from senior Colin Nedblake with both assists coming from a cross by Aiden McConnie. This is the first state championship win for the boys team since 1996.
Read the AJC article about the wins. to the Libby Rountree Memorial Scholarship Fund.
Congrats Lassiter soccer program!