Lassiter celebrates senior fall and winter student athletes at signing day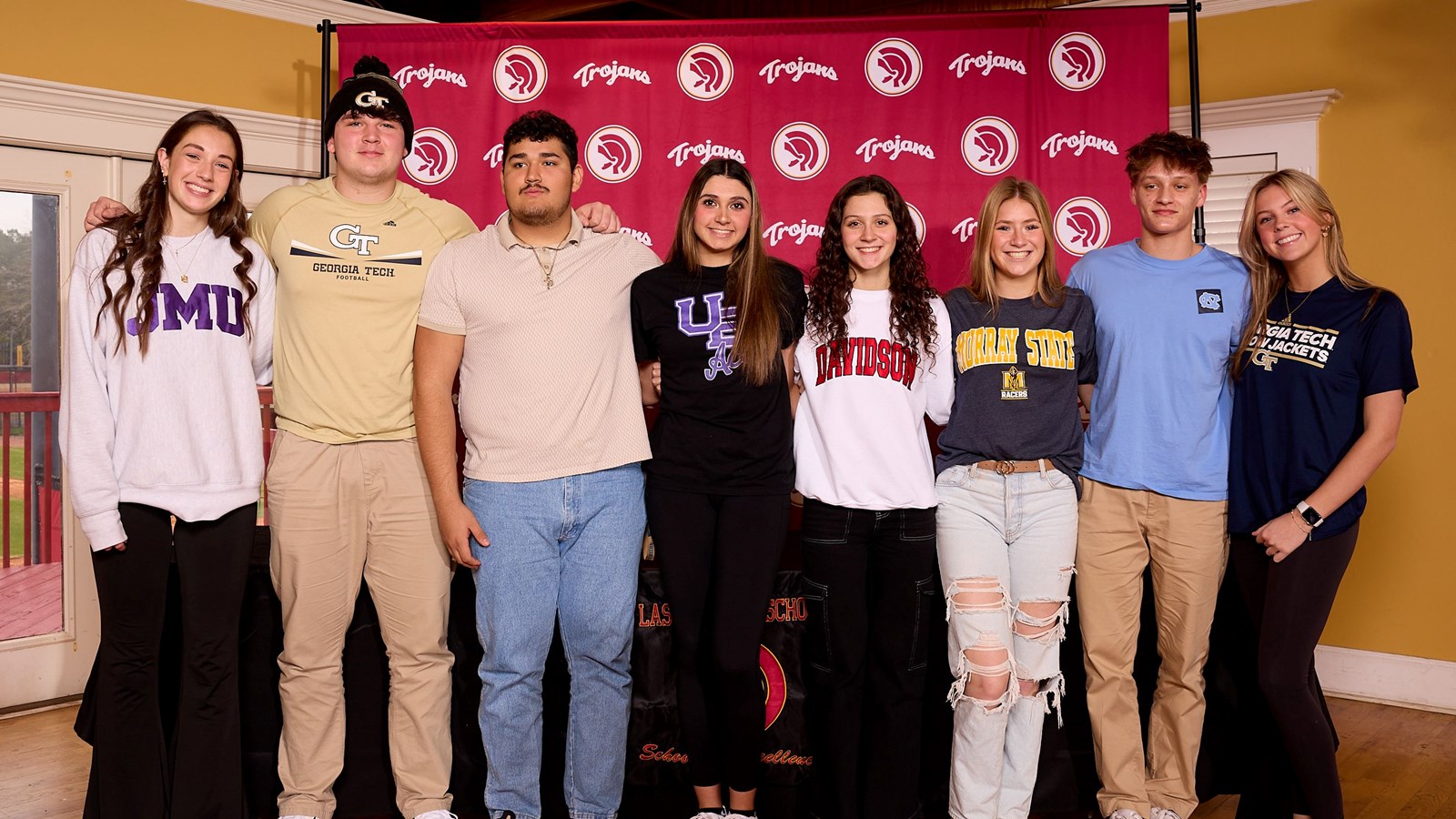 Lassiter High School celebrated nine senior student athletes as they signed letters of intent with premier universities throughout the U.S. on Monday, January 11.
The day's student athletes committed to collegiate athletics programs in fastpitch, football, swim, dive, and volleyball at renowned universities including Georgia Institute of Technology, University of North Carolina, Georgia State University and Davidson College .
This class of athletes made up a part of the 2020 and 2021 6A State Champion Fastpitch teams, as well as the 2020, 2021 and 2022 6A Swim and Dive State Championship teams and have an average 3.82 GPA.
"Today is a about celebrating all that these student athletes have accomplished in athletics and academics. Besides graduation in May, today is one of the most significant days of their high school career and we couldn't be prouder of our student athletes," commented Lassiter Athletics Director Scott Kelly.
The full list of student athletes and their respective colleges and sports are below:
Alejandro Gonzalez committed to Gallaudet University for Football
Angelica Gonzalez-Maltes committed to University of Evansville for Volleyball
Bryson Harrison committed to Georgia State University for Football
Maddie Hobby committed to Murray State University for Fastpitch Softball
Carter Loftin committed to University of North Carolina for Dive
Ethan Mackenny committed to Georgia Tech for Football
Sophia Parker committed to Davidson College for Swim
Gracyn Tucker committed to Georgia Tech for Fastpitch Softball
Rebecca Watkins committed to James Madison University for Volleyball