Prom Information - March 18, 2023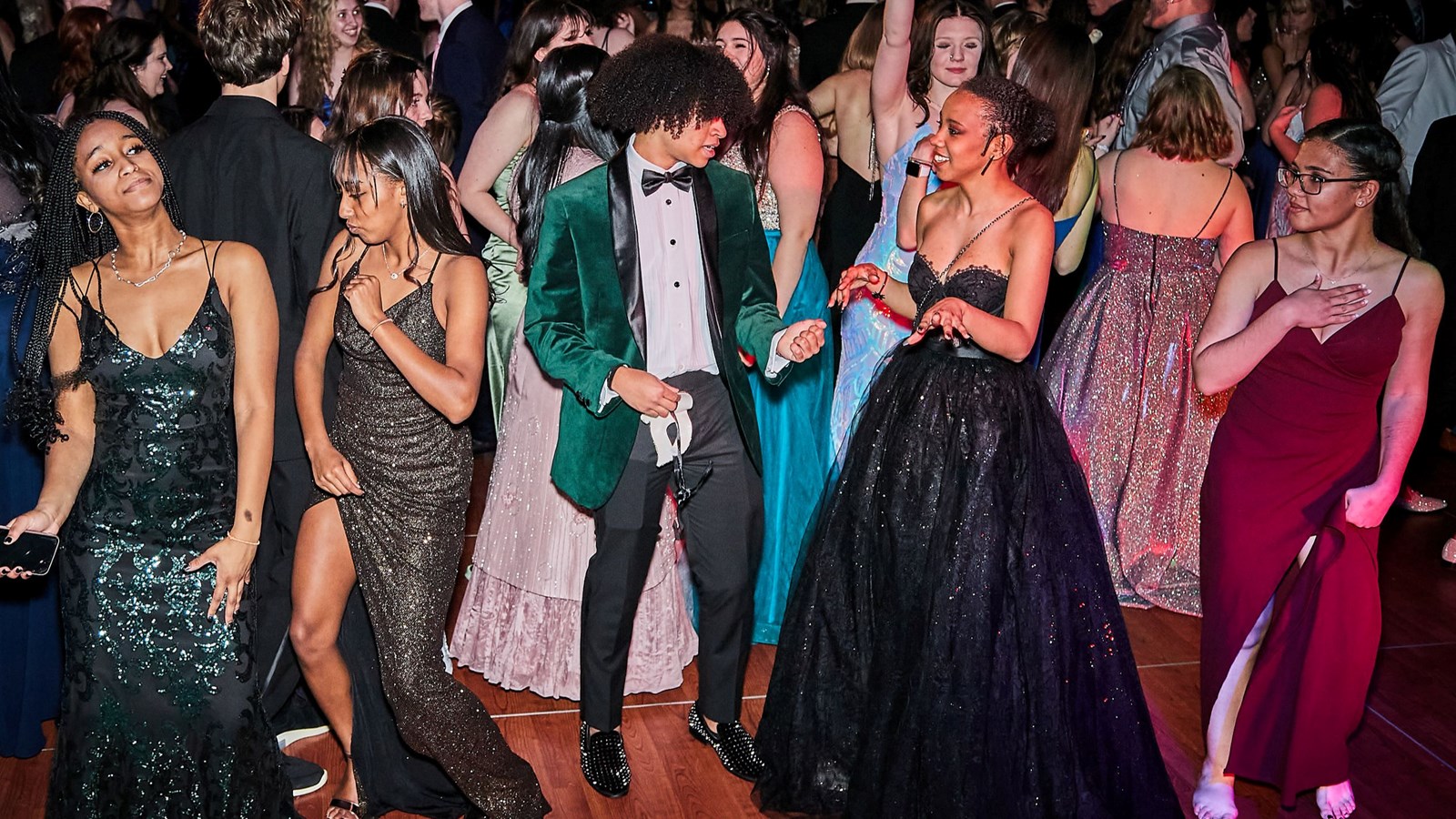 Lost in a Fairytale- Enchanted Garden
March 18, 2023 from 7-11pm at The Fox Theatre
660 Peachtree Street NE
Atlanta, Georgia 30308
(404) 881-2100
Tickets
Online Ticket Sales through MyPaymentsPlus - Feb. 28 - March 6
$75.00
Tickets picked up from front office after 2nd period the next day
In-person Ticket Sales March 16-18:
$90.00
CASH or CHECK ONLY made payable to Lassiter High School
Purchase during 3rd-6th periods at the front office
Reminders
There are no refunds on prom tickets
You must be an official Junior or Senior to attend prom.
Each junior or senior can purchase two tickets only: one for them self and one for a guest.
A junior or senior may wish to bring a guest who is an underclassman or from another school.
Students must sign the behavior contract before attending prom. Available upon ticket purchase or online if purchasing via MPP.
Tickets are not transferable. Students may not switch tickets as each ticket is assigned to one name only.
You MUST have your student ID or your driver's license when you check in at prom.
Desserts and drinks will be served at the prom. If you have dinner reservations somewhere, it will probably take 1-2 hours at most major restaurants so plan accordingly.
Parking
All lots are privately owned; however, there are many parking lots in the vicinity of the theatre that offer parking for Fox patrons.
Please be aware that some of the parking lots do not provide an attendant at all times. You may wish to avoid parking in these lots as cars are subject to vandalism and damage when lots are unattended.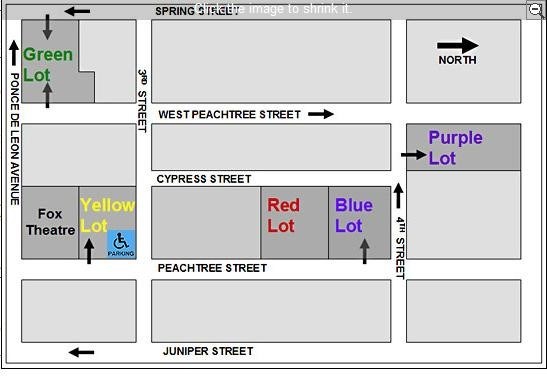 Parking lot prices vary and most lots are card payment only.
Red Lot: Lanier Garage – 730 Peachtree Street
300 Spaces, Entrance on Peachtree Street
Blue Lot: Lanier Lot – 736 Peachtree Street
110 Spaces, Entrance on Peachtree Street
Green Lot:

Lanier Lot – 662 West Peachtree Street


300+ Spaces, Entrances on W. Peachtree St & Spring St
Yellow Lot:

Lanier Lot – 678 Peachtree Street


110 Spaces, Entrance on Peachtree Street




Georgian Terrace Hotel Garage – 659 Peachtree Street
800 Spaces, Entrance on Peachtree Street
Interpark Lot – 710 Peachtree Street
60 Spaces, Entrance on 3rd Street
Laz Parking Garage – 715 Peachtree Street
510 Spaces, Entrance on 3rd Street
Interpark Lot – 640 Peachtree Street
117 Spaces, Entrance on Ponce De Leon Avenue