Joy Mission Club makes Fox 5 News by helping kids who experience grief or crisis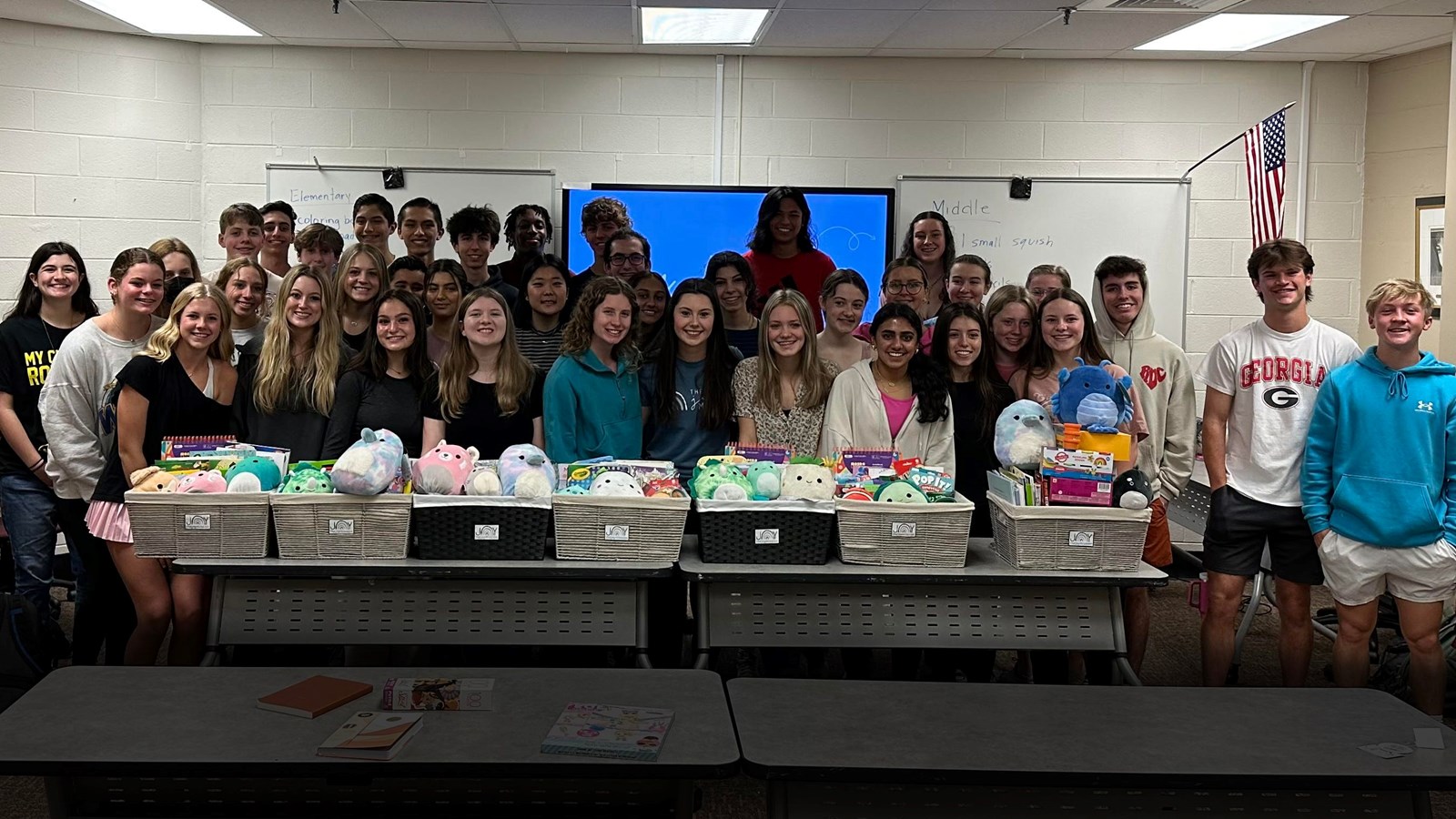 The Joy Mission Club, led by the club's founder and president, Julia Randall (junior), spent a Friday morning making joy baskets for students at Lassiter's elementary and middle feeder schools experiencing grief or crisis. The club was founded this school year with the purpose to create a "students-support-students" system for Lassiter and others in the community grieving from the loss of a loved one.
The Joy Mission Club was featured on Fox 5 News on March 20. Watch the Fox 5 news feature.
Watch an 11 Alive feature about the Joy Mission Club from this past December You can also follow the club on Instagram @thejoymission_lhs.